Tropical Granola Bars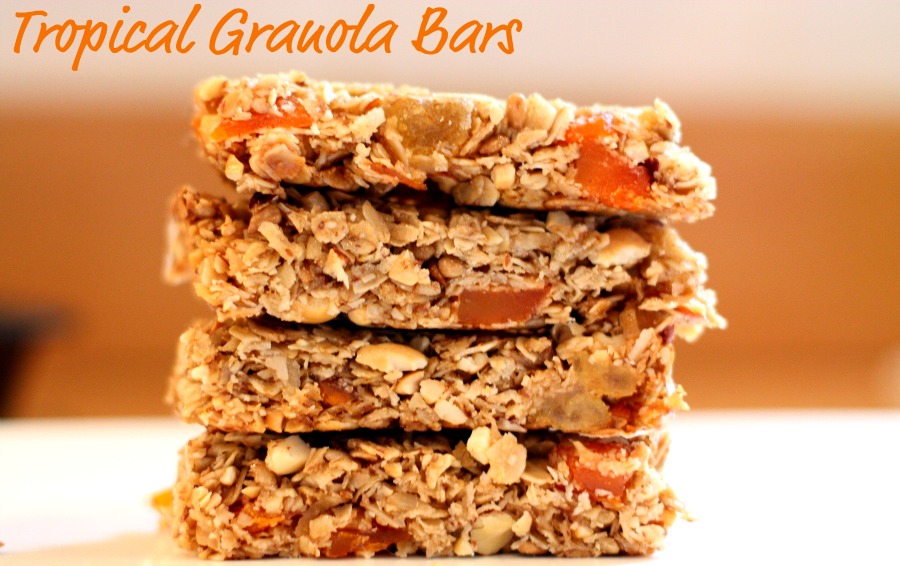 Hello and Happy New Year!  Are you ready for 2011?  I can honestly say I've never been more excited for an upcoming year!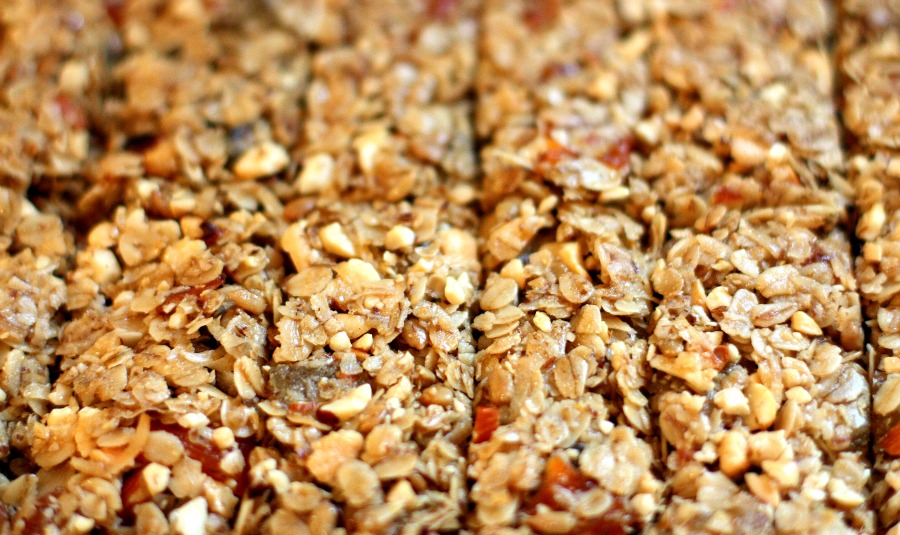 M's latest obsession is granola bars.  Every chance she gets she's asking for one.  Mr. Weekly Bite buys them by the case so I figured it was time I made them for the familia.  After three trials I finally achieved the perfect bar.  They are rich, chewy, and satisfying. They've got coconut, mango, pineapple, & figs.
Oh, and did I mention these are vegan?!
M gave these her seal of approval!  She LOVED them 🙂  As did Mr. Weekly Bite 🙂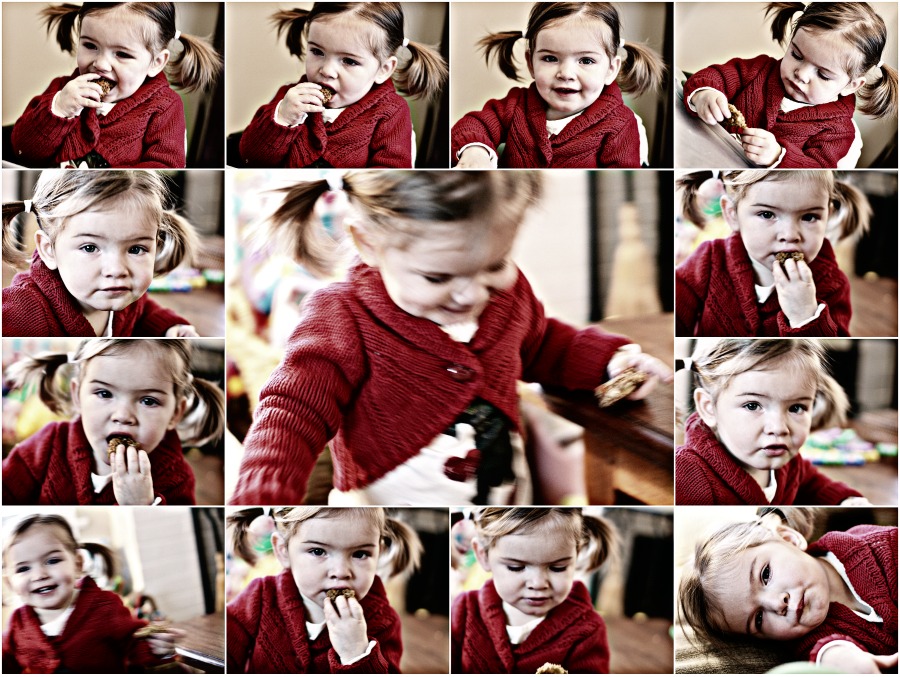 Here's everything you need:
1/3 cup canola oil
1/3 cup honey
1/4 cup brown sugar
2 cups old fashioned oats (not quick cooking oats)
1/3 cup dried mango, chopped
1/3 cup dried pineapple, chopped
1/3 cup dried figs, chopped
1/4 cup shredded coconut
1 cup chopped mixed nuts
2 tablespoons ground flax meal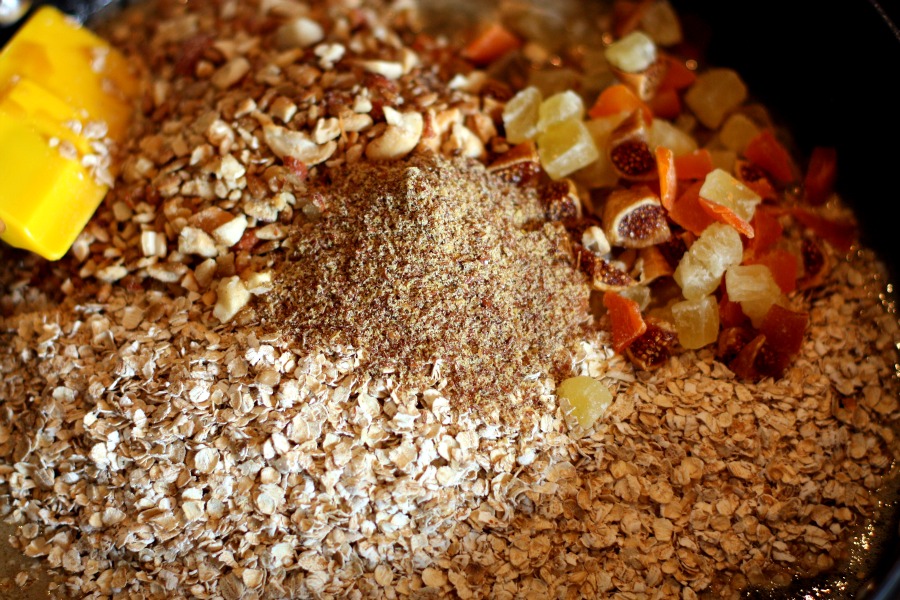 Directions:
Preheat oven to 300 degrees.
Line an 8×8 inch pan with parchment paper or wax paper.
In a large saucepan, heat canola oil, honey, & brown sugar over medium-low heat.  Stir until sugar is dissolved.  Once sugar is dissolved, remove from heat and add in oats, dried fruit, nuts, flax meal, & coconut.  Stir until all ingredients are combined. Pour mixture into parchment lined pan.  Press mixture so its evenly distributed.
Bake for 25-30 minutes until golden brown.  For chewy granola bars, bake for no more than 25 minutes. For crispy bars, bake for 30 minutes.  Let cool for 15 minutes in pan.  Carefully remove from pan.  Slice to desired size, let cool completely.  Once cooled, separate bars and enjoy 🙂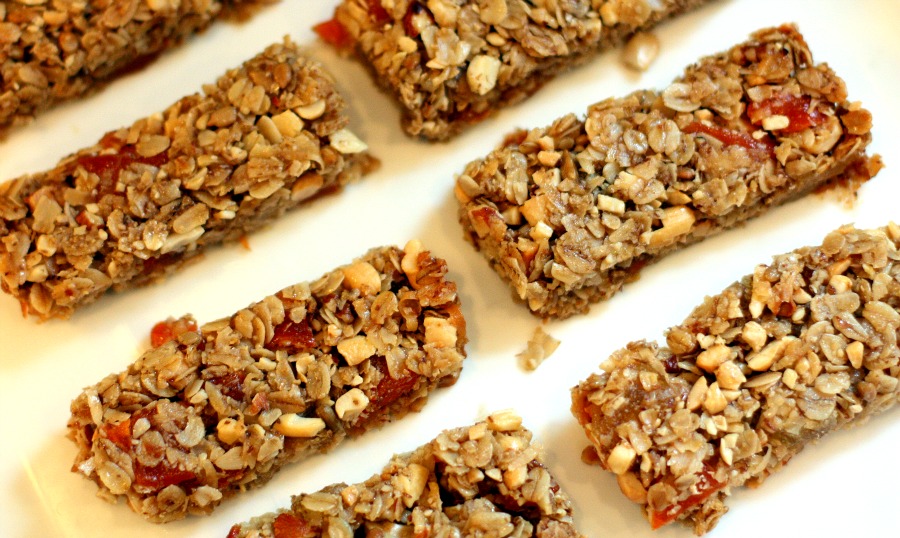 These were such a hit in our house that they're almost gone!  Which means its time to make more!
p.s. Weekly Bite is getting a little facelift.  I'm so excited about this!  I hope you will love the changes as much I do.  This means we're stuck with the Christmas header for a couple more weeks.  Thanks for your patience 🙂