Pumpkin Ginger Mini-Muffins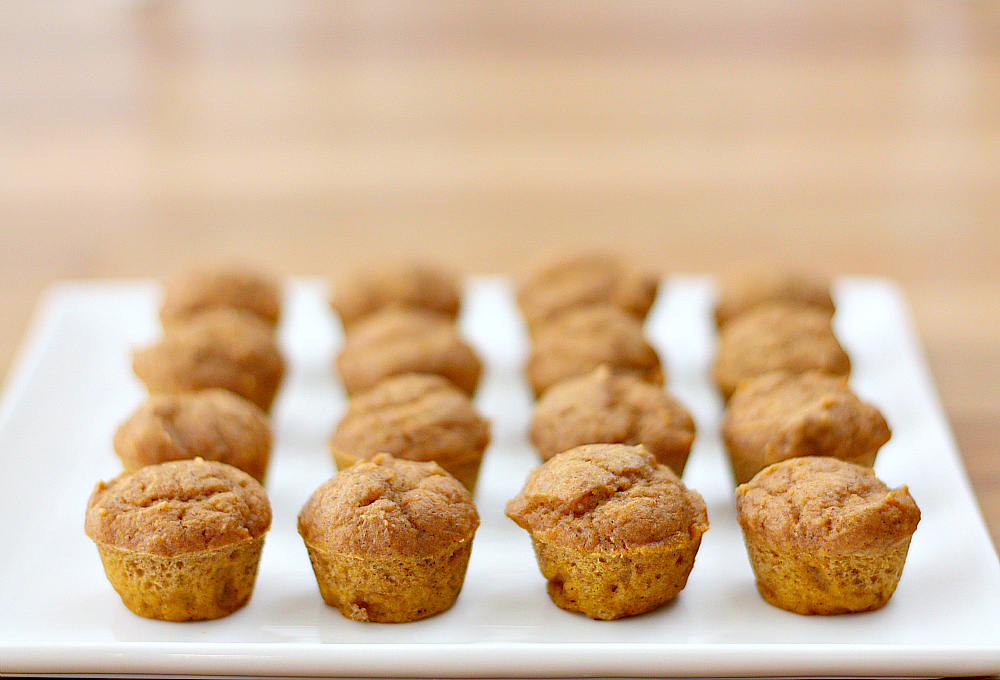 Our family loves muffins. Especially mini-muffins. These vegan holiday spiced mini-muffins are perfect for an after school snack, holiday gifts, or quick fuel for holiday shopping.. They are so easy to make and only require one bowl for mixing.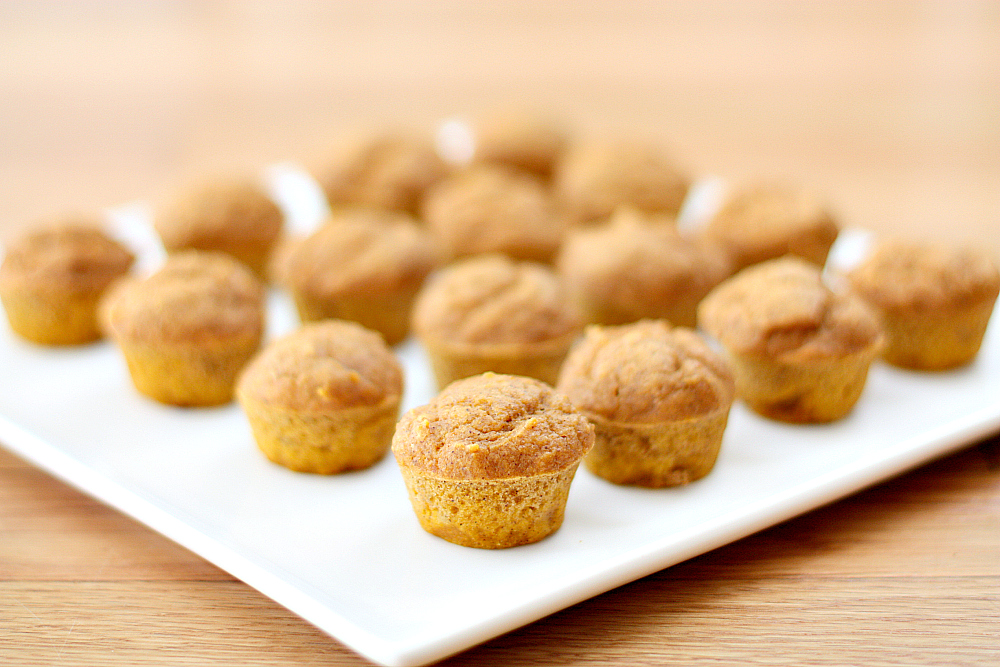 My kid's had so much fun making these with me. The first batch was gone in two days. Time to make batch two 🙂
Ingredients:
1 3/4 cup whole wheat pastry flour
1 tsp baking soda
1/4 tsp baking powder
1/2 tsp salt
2 tsp pumpkin pie spice
1.5 tsp ground ginger
1/2 cup sugar
1/2 cup vegetable oil
1/2 cup applesauce
1/3 cup water
1 cup canned pumpkin
Preheat oven to 325 degrees. In a large bowl, combine your flour, sugar, baking soda, baking powder, salt, pumpkin pie spice, and ground ginger. Mix until all ingredients are combined. With a spoon, make a well in middle of your dry ingredients. In the well you want to pour your vegetable oil, pumpkin, applesauce, and water. Mix all ingredients until thoroughly combined.  Spray a mini-muffin pan with non-stick cooking spray. Fill each muffin tin until 3/4 full. Bake at 325 degree for 12-14 minutes or until a toothpick comes out clean when inserted. Let cool on cooling rack. Carefully remove from muffin tin and store in airtight container. Enjoy!