20 Minute Pasta Stir-fry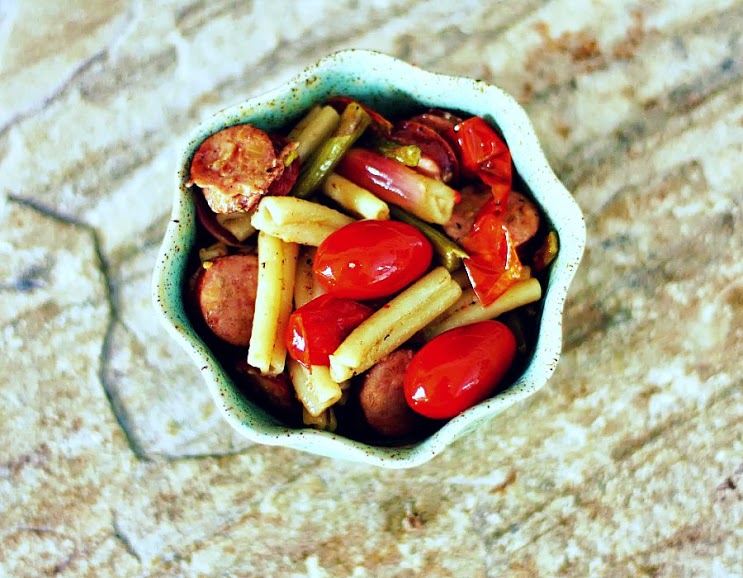 Yesterday I was having one of those crazy hectic days (which seem to be happening more lately). It's not until five o'clock rolls around that I realize I have nothing planned for dinner. Lucky for me I always try to keep some staples in the fridge just for days like these. This 20 minute pasta stir-fry literally came together in 20 minutes, sometimes less depending how hungry my kid's are.
For this dish you will need:
pasta (any kind will do)

2 tablespoons butter
2 tablespoons olive oil
juice of one large lemon
veggies ( I had asparagus, cherry tomatoes, and red onion, but you can use whatever you have on hand)
package of lean chicken sausage
salt & pepper to taste
First thing you want to do is get a big pot of water boiling and cook whatever pasta you have according to the package directions. Once you get the pasta cooking, melt the butter in a wok over medium hean, then add the olive oil. Add the veggies and saute just until tender. Slice up the chicken sausage and add to the veggie mix along with the lemon juice.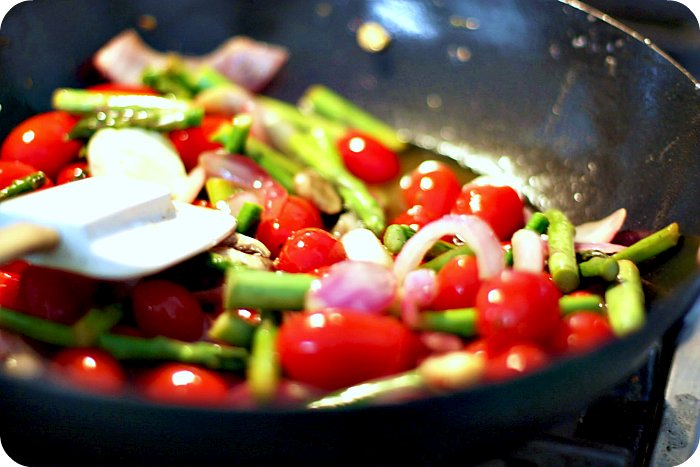 Once the pasta is cooked and drained, add the pasta to the veggie sausage mix and stir-fry just until the pasta get a tiny bit crispy. Add salt & pepper to taste.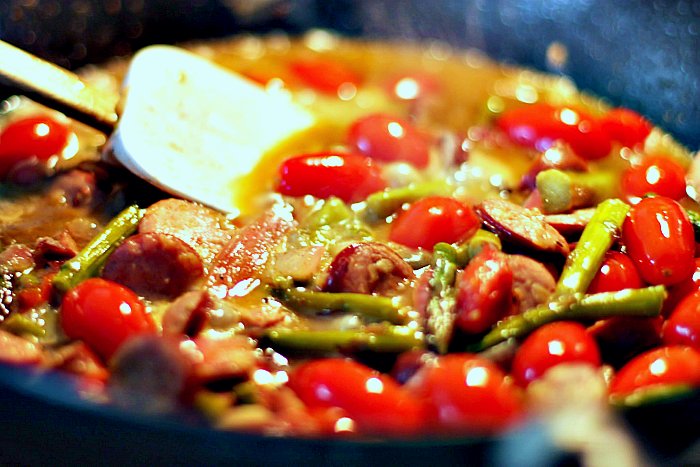 You should end up with about 6 servings.
This dish came together so easy and was satisfying to my little family 🙂