Citrus Mint Spa Water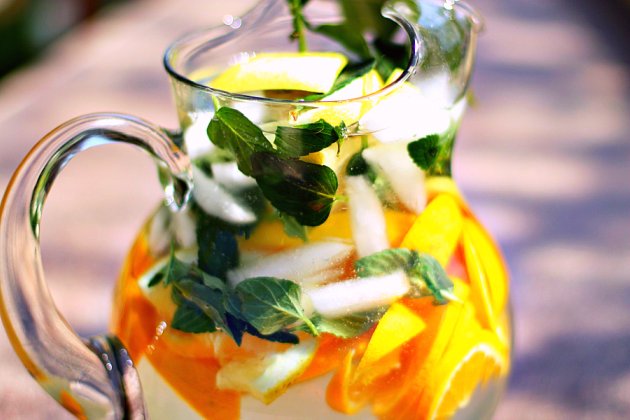 One of my favorite things about going to a spa is their flavored water. I love seeing sliced cucumbers floating in ice cold water. I love seeing slices of lemon with bits of pulp in the water giving it just the right amount of flavor. It's refreshing and both energizing & relaxing at the same time.
After a very busy weekend and temps making it feel like summer was approaching I was craving that flavored water and imagining that I was wearing a fluffy robe waiting for name to be called for my next spa treatment.
This flavored water did just the trick. I may have not received a spa treatment, but this water made me feel refreshed and energized.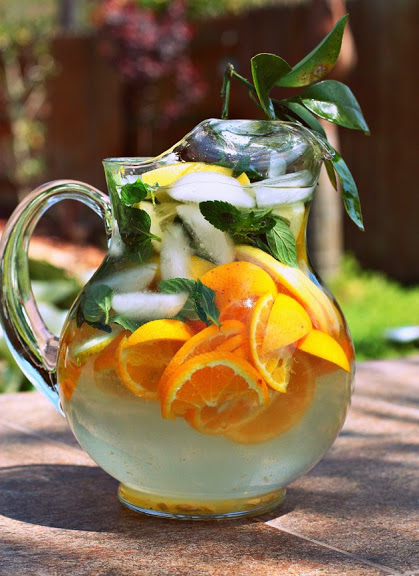 Citrus Mint Spa Water
Ingredients
1 large grapefruit, sliced
1 large lemon, sliced
1 large orange, sliced
4 large sprigs of mint (about 40 mint leaves)
6 cups water
Combine all ingredients in a large pitcher, add as much ice as you need to fill the pitcher to the top.  Let the water sit for about 20-30 minutes to let all the flavors combine and enjoy!