Easy Overnight Oats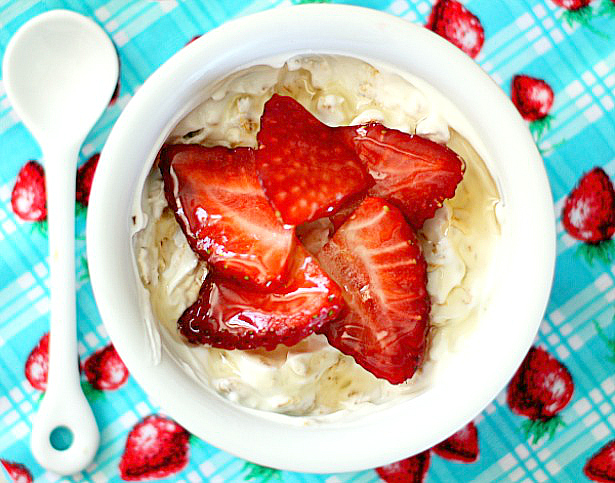 When I'm on my 'A' game I've got the kid's lunches made the night before, outfits laid out for the next day, the kitchen is cleaned up after dinner and I even remember to assemble breakfast for the girls. They love overnight oats but there are times I get so far behind schedule I forget to do something as simple as mixing up some plain oats and yogurt together. It really does make breakfast so much easier the next morning.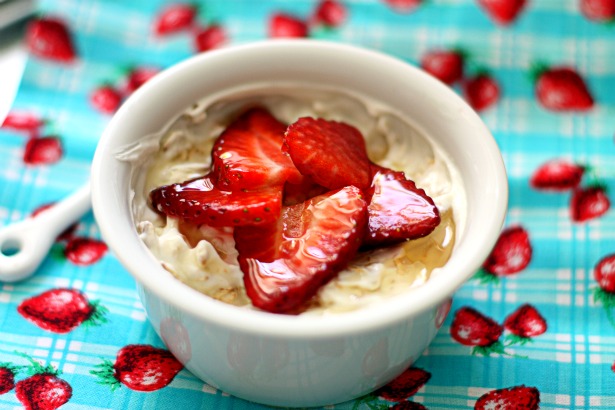 Here's what went into M's mix:
4-6oz container of your favorite yogurt
1/4 oats
2 tablespoons chopped dates (you can use raisins, or any dried fruit you like)
1/2 tsp honey
2-3 tablespoons milk
Mix all ingredients together, store in an airtight container and let the oats set in the fridge overnight. The oats will become nice and soft and all those delicious flavors will blend together.
Pull the oats out the next morning. If its too thick for you, stir in a little milk until you get the consistency you or your kid likes. Top with fresh fruit, a drizzle of honey, and dig in.