Football Food: Vegan Stuffed Mushrooms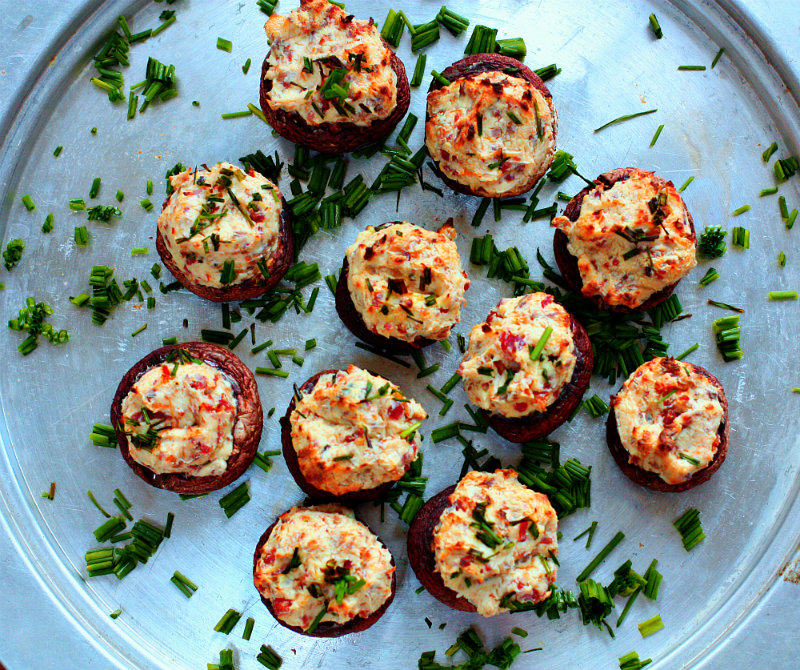 Okay… before you click off my screen, just hear me out. I know the words "Vegan" & "Football" don't exactly mesh together, but trust me on this. Stuffed mushrooms are a classic appetizer. We have been eating them for years, and I myself, have always been a huge fan.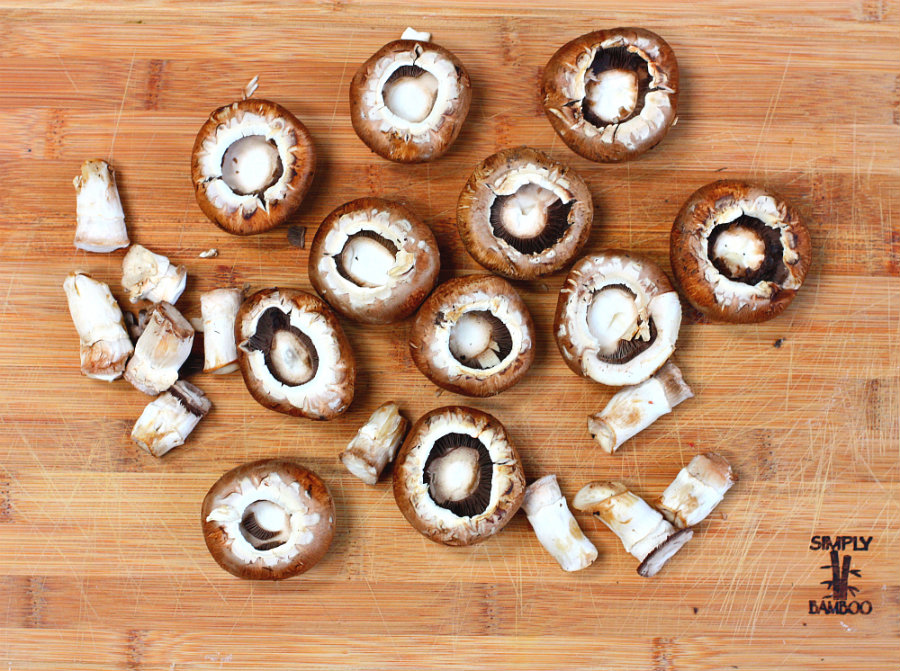 We hosted a little dinner party a couple weeks ago and  Emily from EMR designs brought these over to my house. I was hooked at first bite. The women, of course, loved them, but every meat obsessed man were popping them in there mouth like candy. My husband had no idea they were vegan until I told him the next day.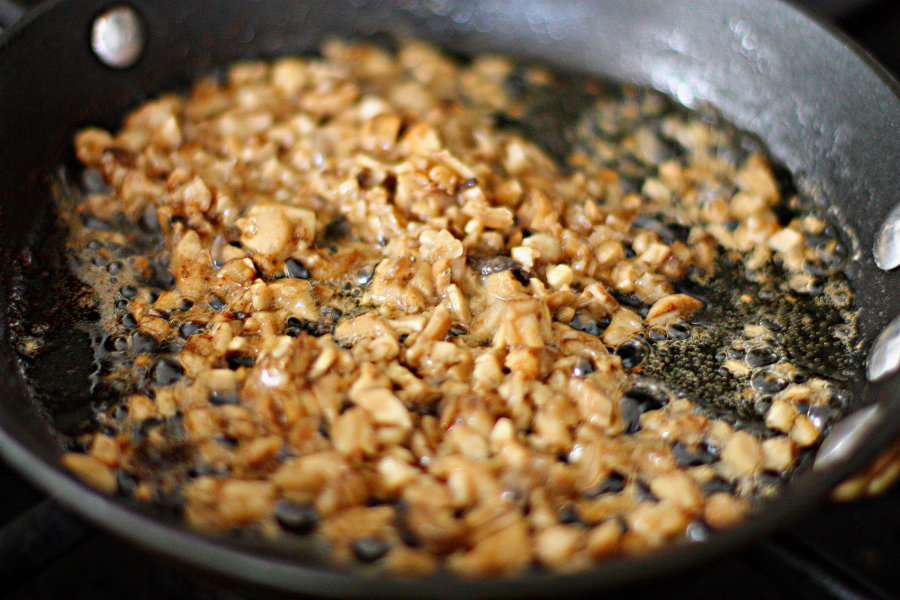 If you're not vegan and have no desire to make these vegan, you can easily sub the ingredients for the non-vegan version and they will taste exactly the same. Personally, I happen to think the vegan version taste better 😉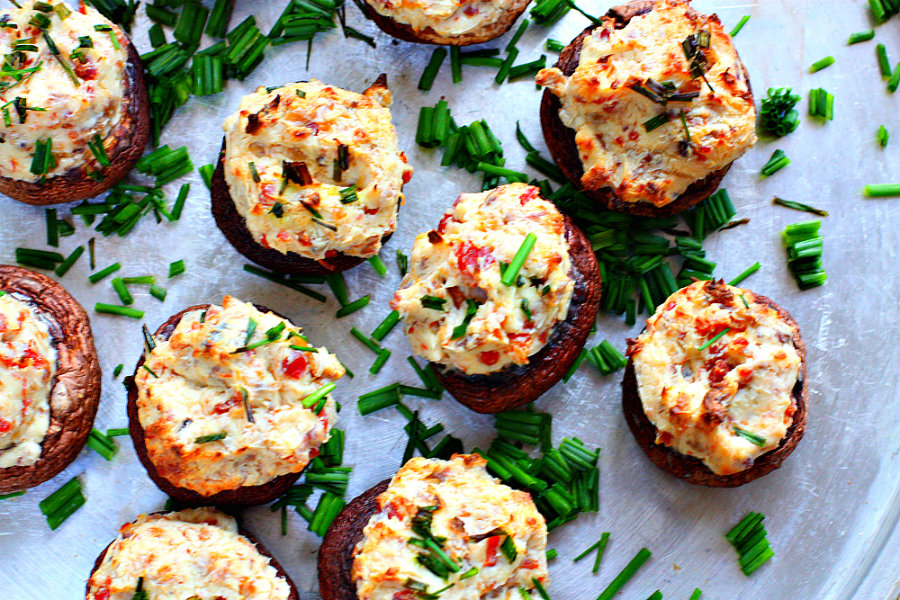 I have never made my own stuffed mushrooms until now, and I can not see myself ever veering from this recipe. It's a hit. Period. I made them for friends for Sunday football and they LOVED them. The word vegan was never mentioned. Trust me on this. These. Are. Awesome. Make them… please?
Thanks Emily for the inspiration!
Vegan Stuffed Mushrooms:
1 pkg. Whole Bella Cremini Mushrooms (around 11 mushrooms)
8oz Vegan cream cheese (Tofutti "Better than cream cheese")
1 tablespoon Earth balance
1 tsp or more Garlic salt (to taste)
3 tablespoons Vegan bacon bits (Frontier Bac'Uns Vegetarian bits)
2-3 Tablespoons chopped chives
Wash mushrooms and remove stems while keeping mushroom tops and stems separate. Put cream cheese in a bowl to soften. Meanwhile, In a food processor, chop all of the stems.Then sauté chopped stems with 1tbs of earth balance and garlic salt to taste. Add mixture to cream cheese and mix well while adding in bacon bits to taste. Bake at 375 for 15 min.
By Estella
Comments Off

on Football Food: Vegan Stuffed Mushrooms

Filed in Recipes