Pineapple Coconut Shrimp Kebabs
This is a sponsored post, all thoughts and opinions are my own.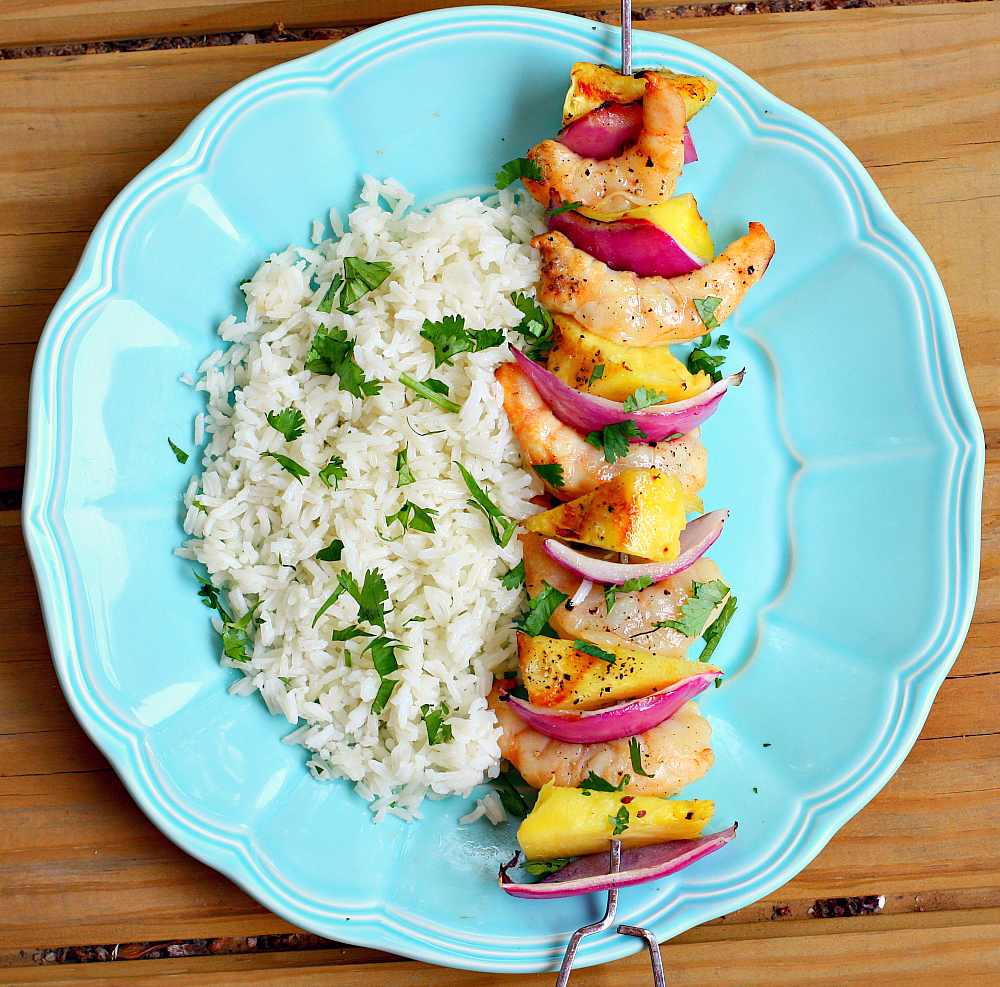 Summer is here and that means it's time for grilling season! We have been spending so much fun time outdoors and cooking just about everything on the grill. We had friends over for dinner the other evening and these Pineapple Coconut Shrimp Kebabs were a huge hit! The shrimp was phenomenal. Marinated in light coconut milk, lime juice, and soy sauce, the key ingredient is by far Blue Chair Bay Coconut Rum.  Three tablespoons of coconut rum is added to the marinade. The shrimp marinate in this mixture overnight. The result is a delicate coconut flavor balanced with freshly grilled pineapple chunks.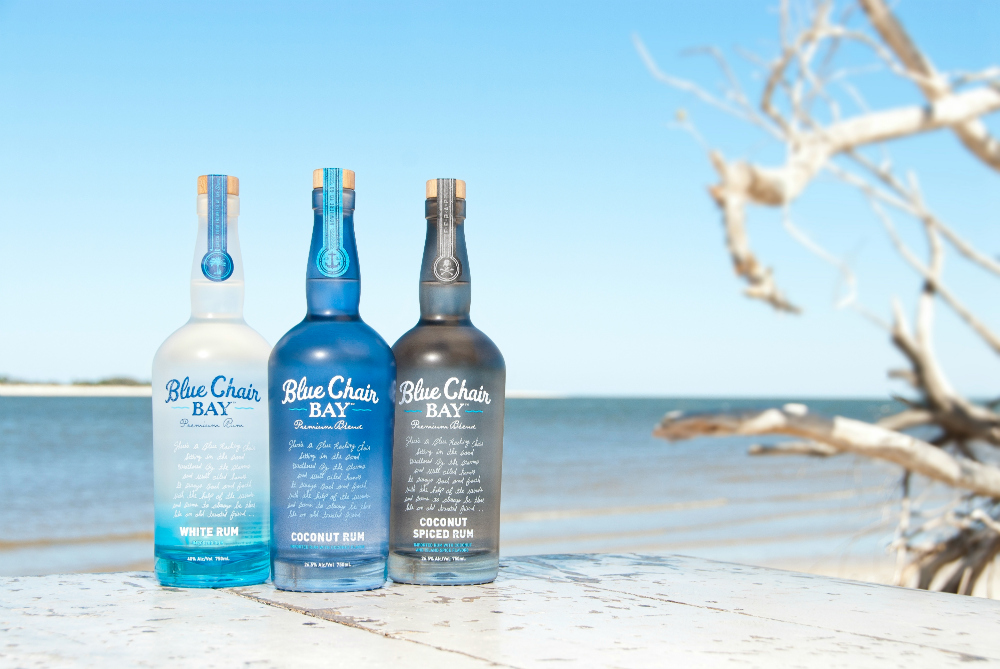 I wish I had a quick and easy version for the shrimp, but, they do have to marinate overnight in order to get that delicate coconut flavor. The good news is once they are marinated, all you have to do is assemble the kebabs and grill. Did I mention grilled pineapple is best? It's so good!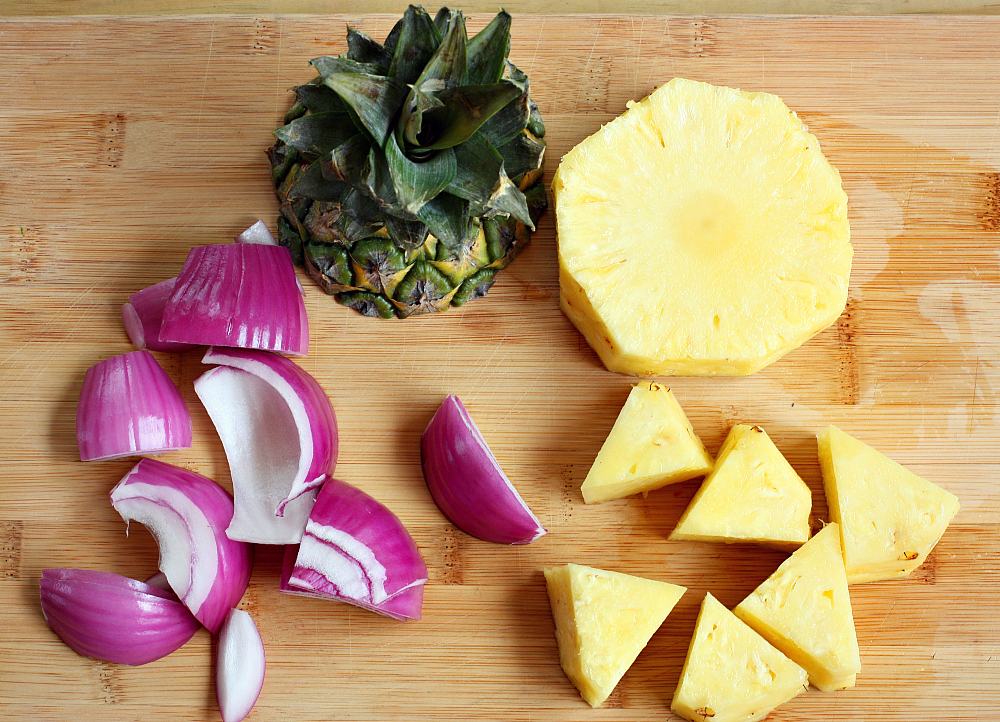 I like to serve to this dish with Texmati rice on the side and a sprinkling of cilantro on top. Such a beautiful and delicious dish. Making this dish crossed off a couple of firsts for me.
I had never cooked with coconut rum before. It was so much fun and added such a unique flavor to the meal.
I had never used a grocery delivery service before. Peapod provided all the food for this meal. It was so easy to use. I ordered my groceries online, chose a delivery time, I received a text where the driver was, and my groceries arrived at 6:25am the following morning. So easy.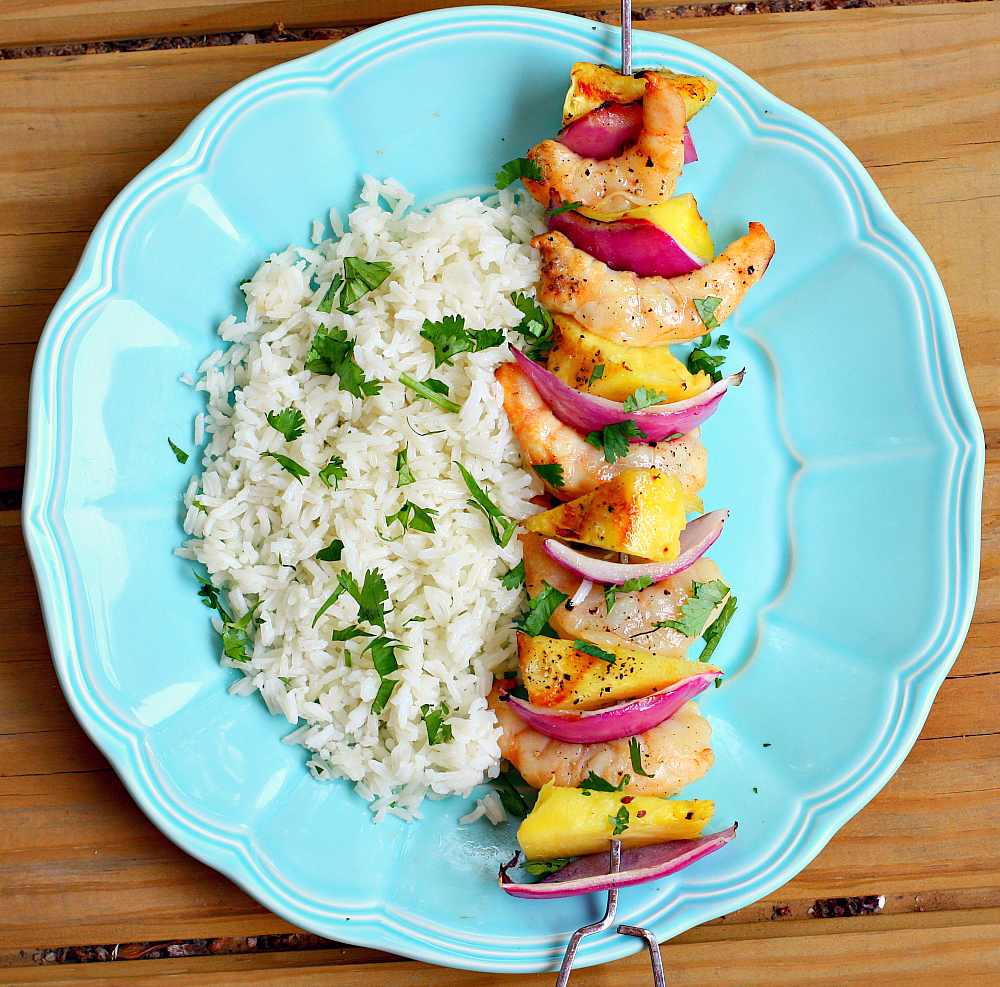 Pineapple Coconut Shrimp Kebabs
1/2 cup light coconut milk
juice of one lime
1 tablespoon low-sodium soy sauce
1 tablespoon brown sugar
3 tablespoon Blue Chair Bay Coconut Rum
1  pound jumbo shrimp (20-25), peeled and deveined
1 medium red onion cut into large chunks
1 fresh pineapple cut into large chunks
olive
black pepper
salt
1 cup Texmati rice uncooked or Basmati rice (cook according to package directions)
1/2 cup chopped cilantro
4-5metal skewers or 4-5 bamboo skewers, soaked in water
Combine the coconut milk, lime juice, soy sauce, coconut rum, and brown sugar in a shallow bowl.
Add the shrimp, toss to coat the shrimp evenly and refrigerate overnight.
Preheat the grill to medium.
Remove the shrimp from the coconut mixture.
Season with salt and pepper and place 5 shrimp on each skewer alternate shrimp with pineapple and onion. Repeat pattern.
Drizzle each skewer with olive oil before grilling.
Place the skewers on the grill and cook until the shrimp are just done, about 3 to 4 minutes per side.
To serve, spoon some Basmati Rice on each plate, remove the shrimp from the skewer and top with the salsa.
Garnish with cilantro and serve.
By Estella
Comments Off

on Pineapple Coconut Shrimp Kebabs

Filed in Recipes