Slow Cooker Homemade Meat Sauce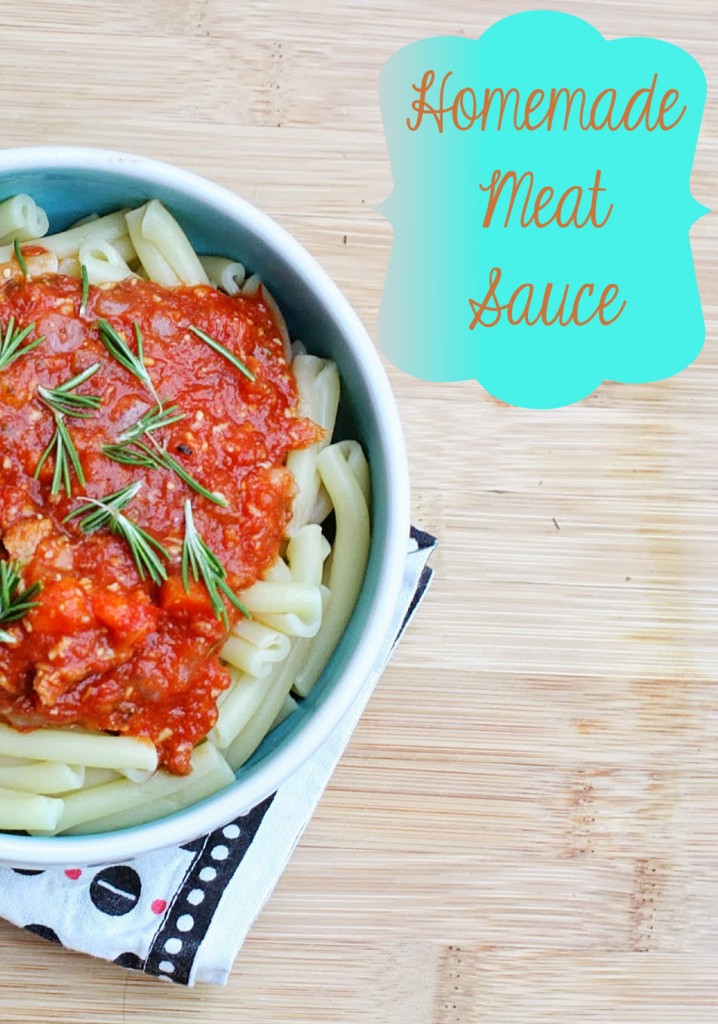 This meat sauce has become my go-to sauce whenever I make pasta. It's delicious, comforting, and perfect for the Fall weather.  This recipe makes a huge batch, so I love to make it on a Sunday morning, let is cook in the slow-cooker all day and freeze it in batches for an easy weeknight meal. It's hard to go back to jarred sauce when you have fresh ready made sauce at your fingertips.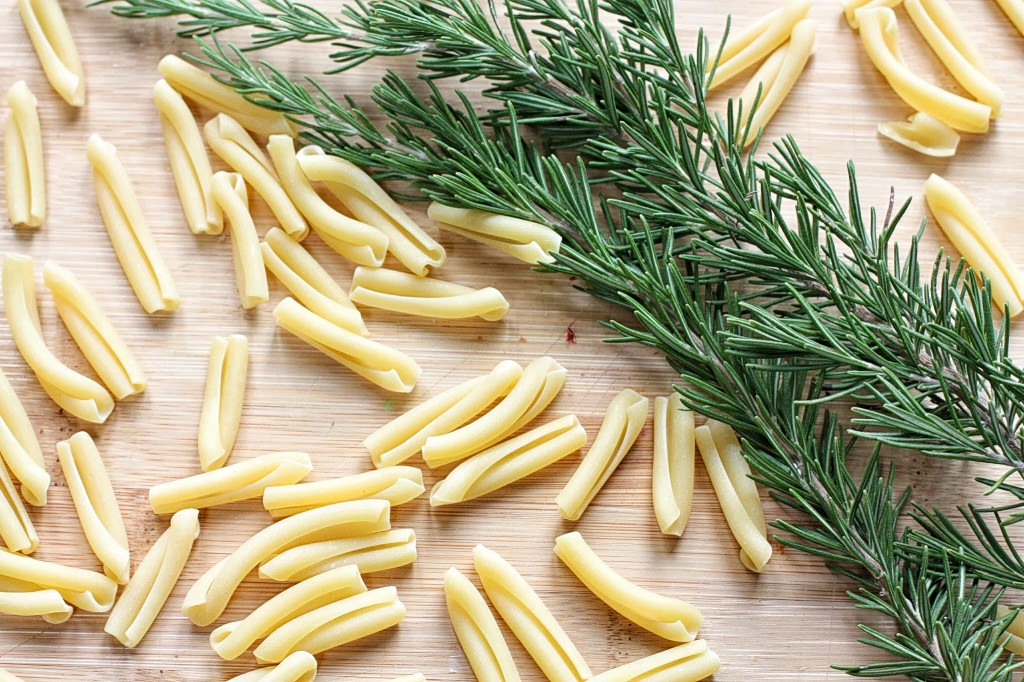 This recipe originated from my mother-in-law. Over the years I have tweaked it little by little making it my own. I have cooked in on the stove-stop many times, but the slow cooker is my favorite. All you do is dump everything in and let it cook all day.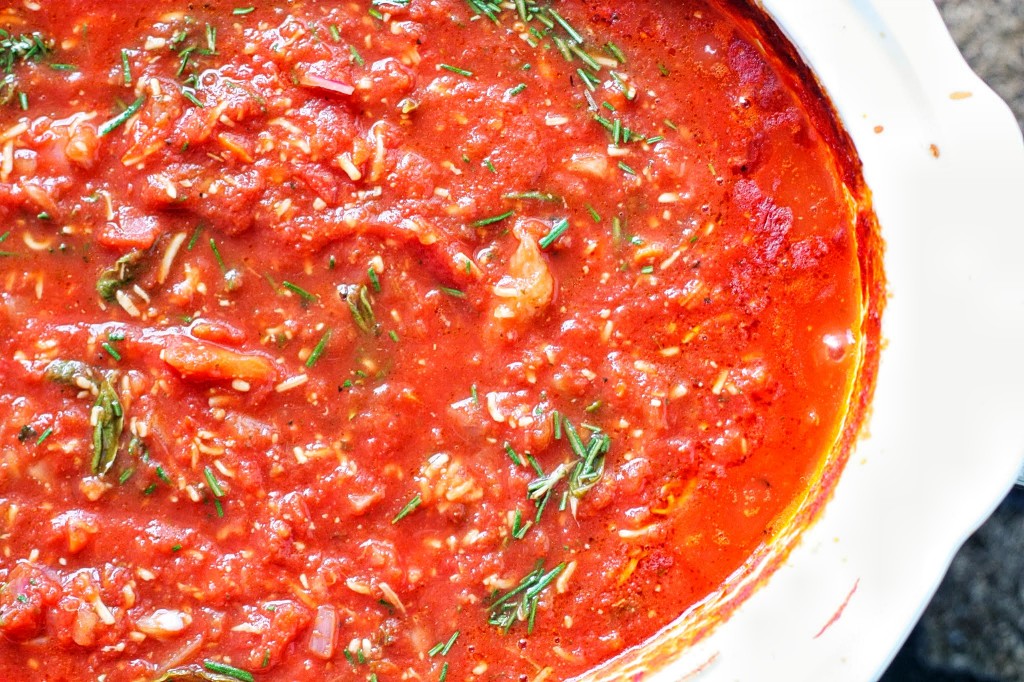 Here's everything you need:
Slow Cooker Homemade Meat Sauce
2 tablespoons olive oil
1 medium red onion, chopped
6 cloves garlic, chopped
1 tablespoon Italian seasoning
1 lb pork shoulder
3 – 28 oz cans crushed tomatoes
1 small handful fresh basil (chopped)
2 tablspoons fresh rosemary
3/4 cup grated parmesan cheese
1/2 cup finely diced carrots
salt & pepper to taste
Directions:Turn your slow cooker on low. Add your olive oil, garlic, Italian seasoning, pork shoulder, tomatoes, basil, rosemary, & diced carrots. Set the slow cooker timer for 8 hours and let it do it's magic. After 8  hours the meat should be reader to fall apart. Carefully remove the meat and shred it on a cutting board. Then add in the parmesan cheese along with the meat and let simmer for an additional hour and a half.
Add salt and pepper to taste.Enjoy!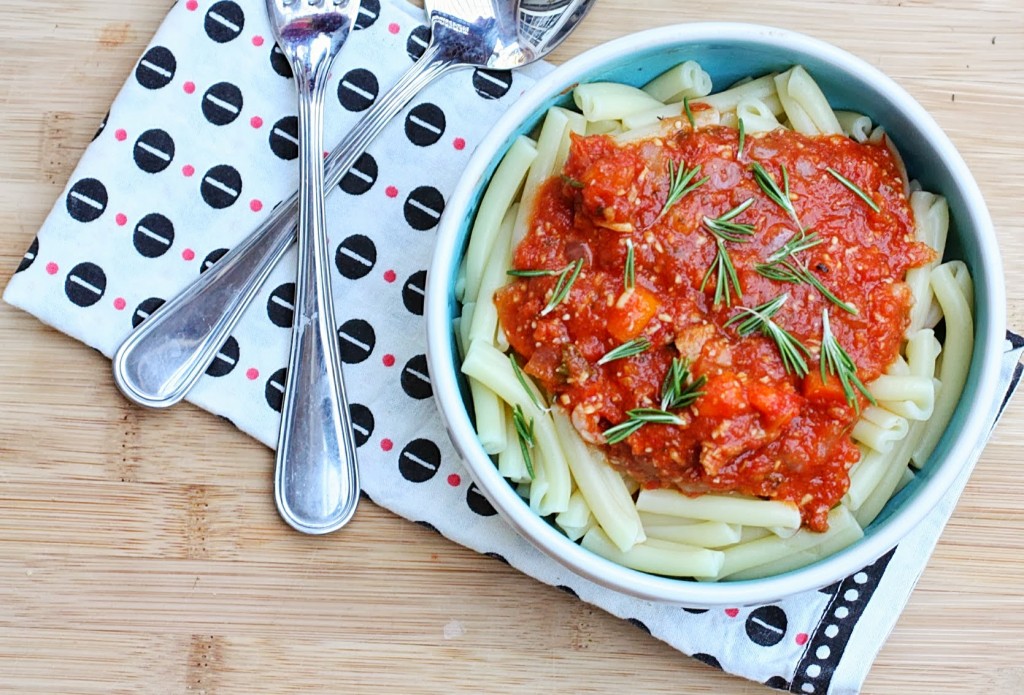 By Estella
Comments Off

on Slow Cooker Homemade Meat Sauce

Filed in Recipes