Southwestern Turkey Chili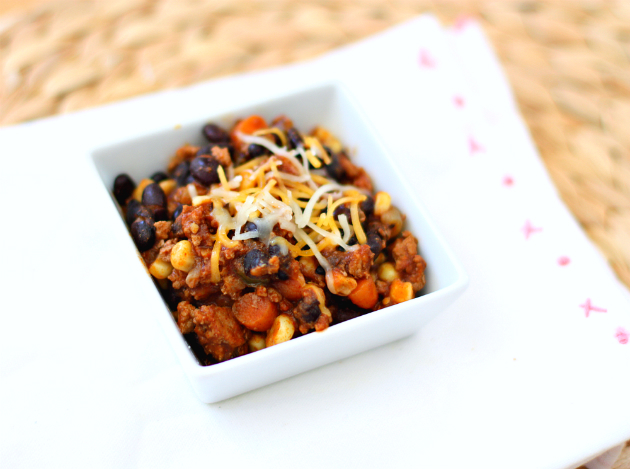 I have been wanting to make this chili for several months. With our family moving from one side of the country to the other, I never got around to making it. With Spring finally making it's arrival on the East Coast, I wanted to make this before the heat and humidity of summer arrived.
This chili is so good and very easy to make! I am so glad I finally made this. My family loved it so much that we will be making it again no matter how hot or cold the weather is.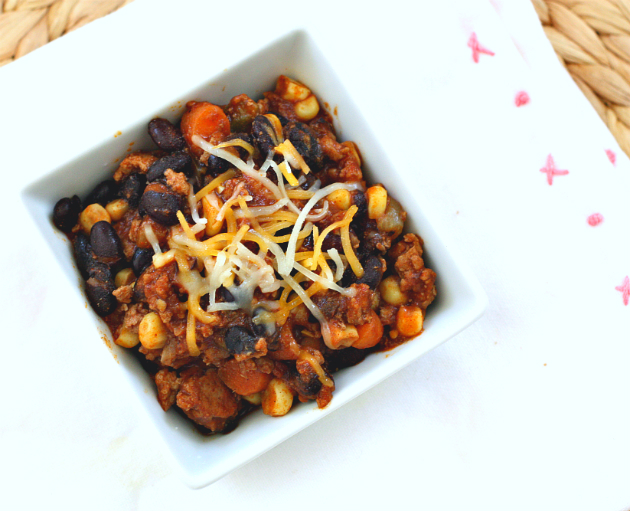 This recipe was made in coordination with NFRA & Easy Home Meals. The use of frozen & refrigerated foods makes this dish both convenient and nutritious. Head over to Easy Home Meals for more recipe ideas.
Southwestern Turkey Chili
one tablespoon olive oil

1 pound lean ground turkey
1/2 cup frozen chopped onions
1/2 cup frozen chopped carrots
1/2 cup frozen bell peppers
1 cup frozen corn
2 15-ounce cans black beans (drained and rinsed)
3 tablespoons tomato paste
3 cups water
1 tablespoon chili powder
salt & pepper to taste
3/4 grated cheddar cheese
In a large saucepan, heat olive oil to medium heat. Add ground turkey to pan and cook until turkey is cooked through. Next, add frozen onions, carrots, bell peppers, and corn to turkey. Saute until vegetables are thawed. Add water and tomato paste to turkey mixture. Mix through. Add your black beans and bring to a boil. Reduce heat to low and simmer for twenty minutes. Add salt and pepper to taste. Garnish each serving with  1-2 tablespoons of grated cheese. Enjoy!