Pom Pom Ornaments & Christmas Tree Villages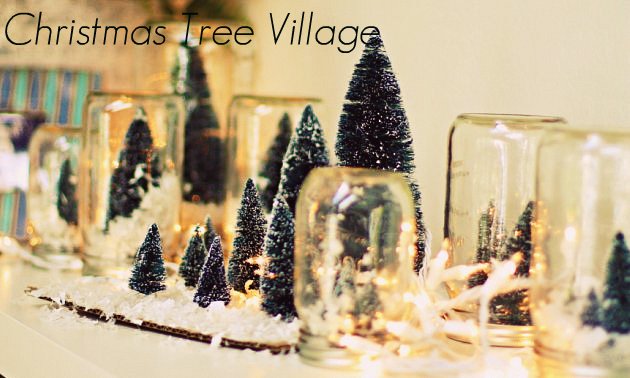 The Weekly Bite household has been busy making lots of fun Christmas crafts. Two years ago I started the tradition of making homemade christmas ornaments with M to put on our tree and each year we add on more and more crafts.  Two years ago we made glitter stars, last year we made book page ornaments and this year we created a little  Christmas tree village and have been making A LOT of pom pom ornaments.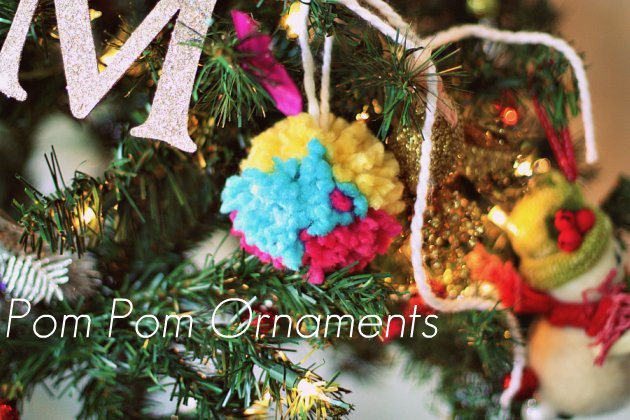 For the Christmas tree village, I purchased a bag of mini Christmas trees from Michael's and a bag of fake snow. I had been saving mason jars all year for this particular project.  All you do it glue the Christmas tree to the inside of the jar lid, let in dry, fill the jar with a little fake snow and screw the lid on, turn in upside down and you have a cute little Christmas tree snow globe.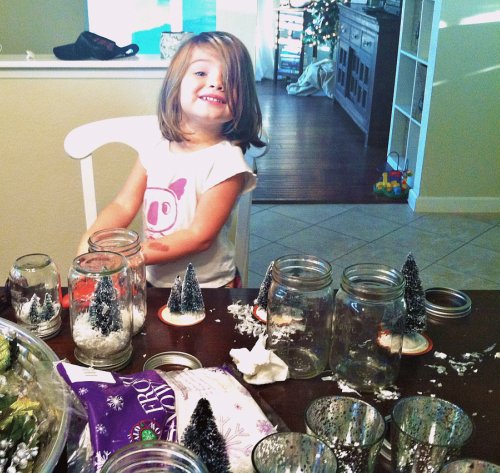 We had more trees than we had mason jars so M & I decided to create a little Christmas tree snow village. All I did was use a small piece of cardboard, glued the trees, and spread clue all over the cardboard and poured fake snow over it. Once everything was dry, we arranged it on top of a bookshelf and put white twinkle lights around it to "light of the village". Both M & LK love looking it at all lit up. Here's a good link if you're looking for a step by step tutorial.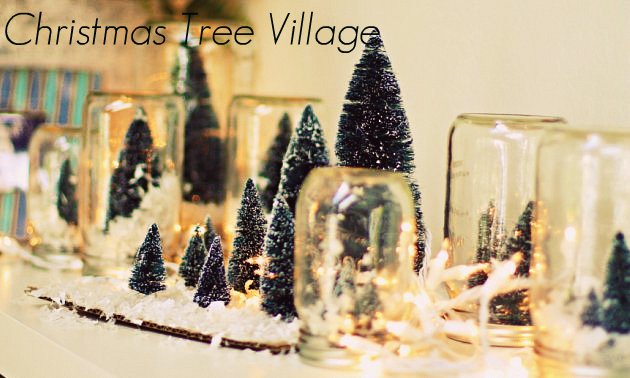 And now for the Pom Pom Ornaments…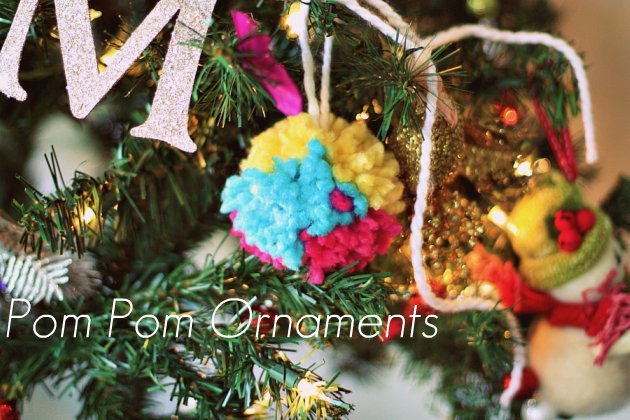 I'm a huge fan of the blog Design Love Fest. When I read that she hosted a Pom Pom Ornament making event at Anthropologie I knew I had to make these. They are just too cute!!! And super easy to make too!!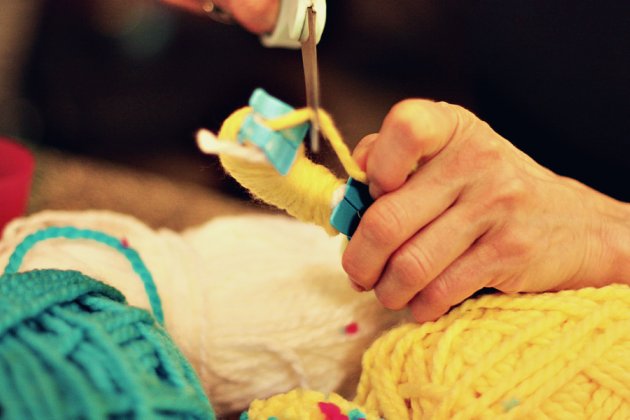 All you need is yarn, scissors, and a pom pom maker. They literally take five minutes at the most to make.  Here's the link to her step by step tutorial.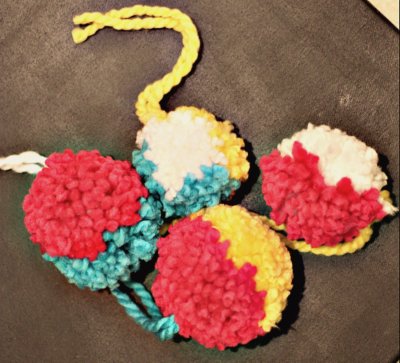 We had so much fun making these crafts together. In fact, we may have gone a little overboard with the pom pom's. So if you're heading to my house during Christmas…. be ready to see some pom pom's 😉