A Green Smoothie for M…
I did it…
I made my kid a green smoothie.
M's a big fan of smoothies & I'm a big fan of green smoothies. Anything that contains 3 cups of raw spinach and tastes like banana's and honey sounds good to me.
Yesterday I was a having a major green smoothie craving and knew a certain someone would be begging for one of her own. Here's everything that went in the mix…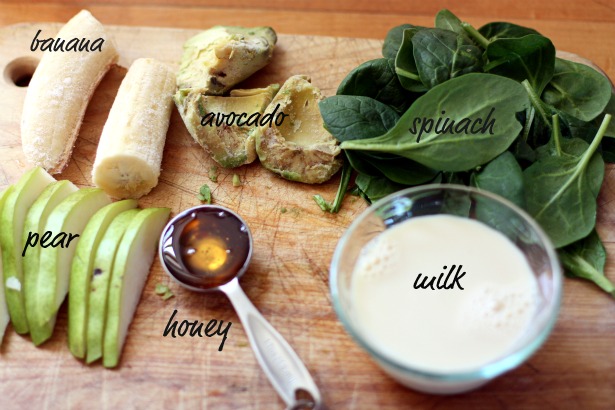 1 frozen banana
1/2 frozen avocado
1 sliced pear (or any fruit of your choice)
3 cups raw spinach
1 tablespoon honey
1/2 cup milk (I used soy milk)
*note* if you use fresh banana & avocado add 1 cup of ice to the mix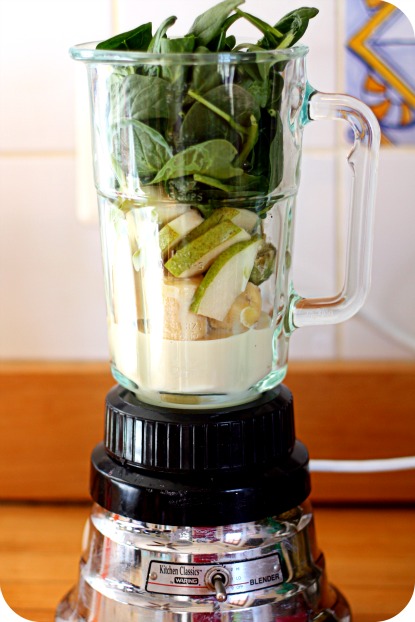 I thought she'd turn her nose up to the green color…. but no…
If mommy was drinking it she had to have it too…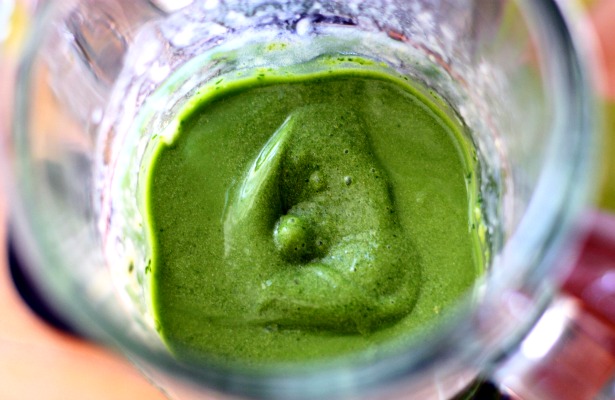 I think its safe to say this kid's a fan.
She drank it up… green color an all.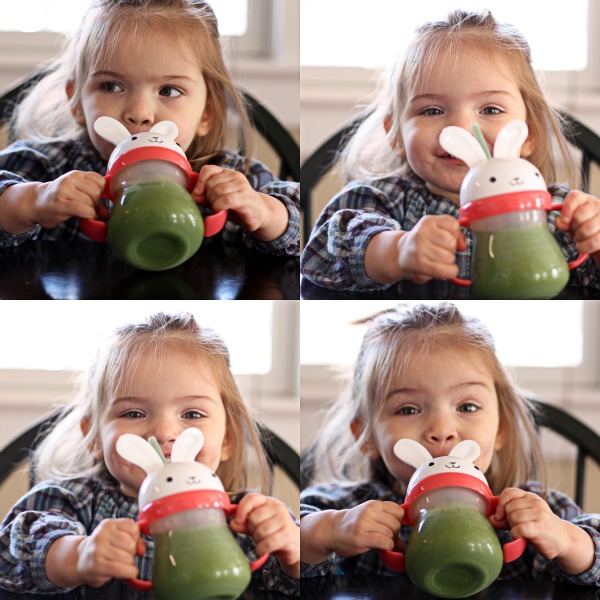 Now if I can just get Mr. Weekly Bite to drink one.
He refuses to give into the green smoothie trend 😉