a little girl's dresser…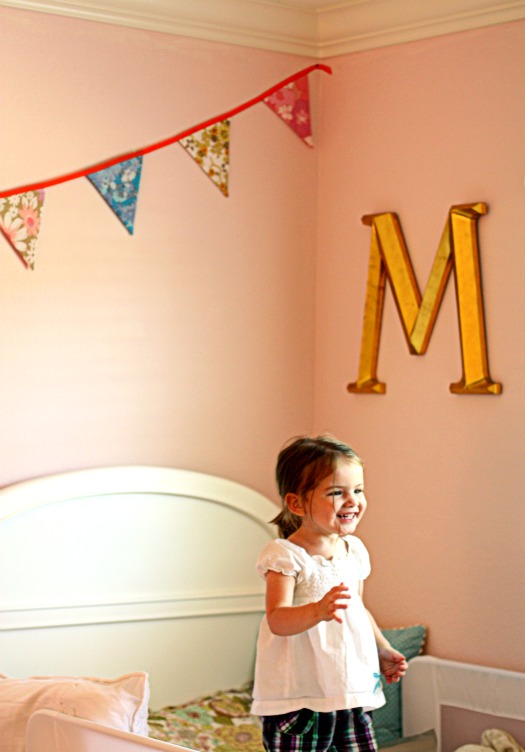 M is in love with her new room. Our last house was two story so she was never able to go to her room and play. Now that we live in a one story, her room is her favorite place. As soon as we got the keys to our house we went out and bought M a big girl bed (twin size) complete with safety rails. Mr. Weekly Bite painted her room a light coral color and I've been busy making it girly for her. So far she's been loving every addition.
One of the last things we needed was a dresser. After shopping around, we ended up getting this little dresser from IKEA (thanks to her Grandma V).
No need to worry… the dresser is attached to the wall with safety straps 🙂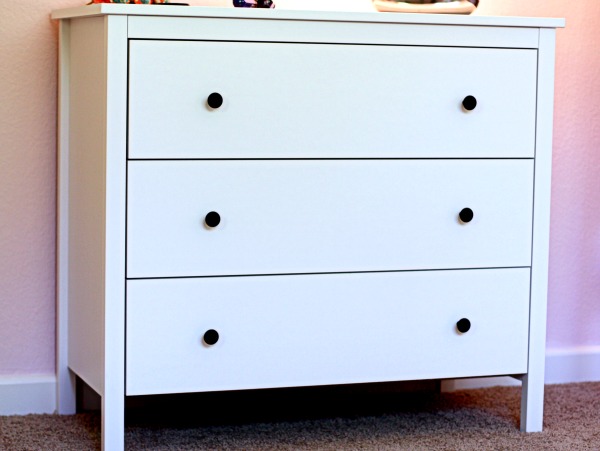 Since I can't leave any piece of furniture alone, my mom and I headed to Anthropologie to buy some new knobs. This is what we came home with…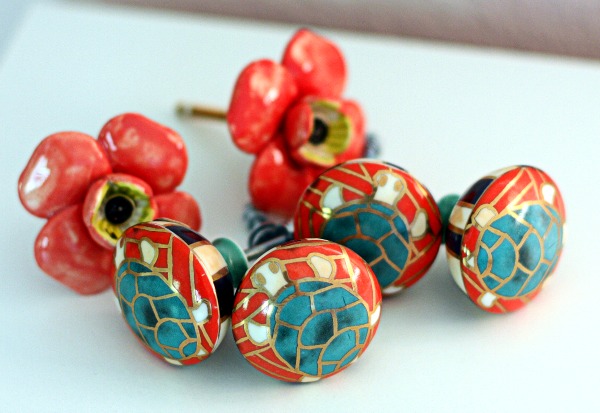 Two porcelain flower knobs, and four turtle knobs.
Here's the final result!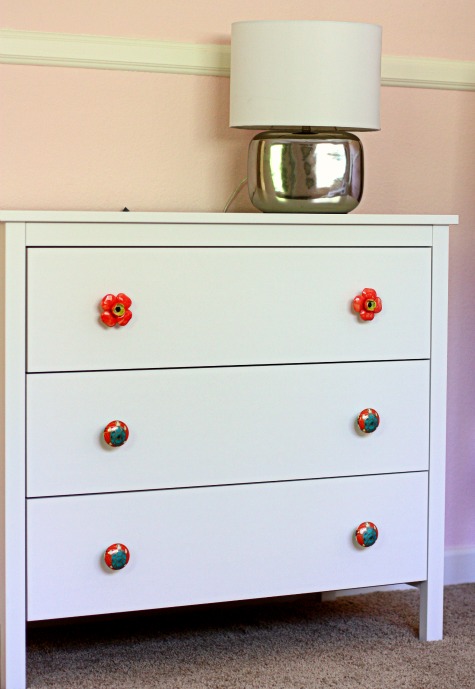 It came out super cute! Perfect for a little girls room.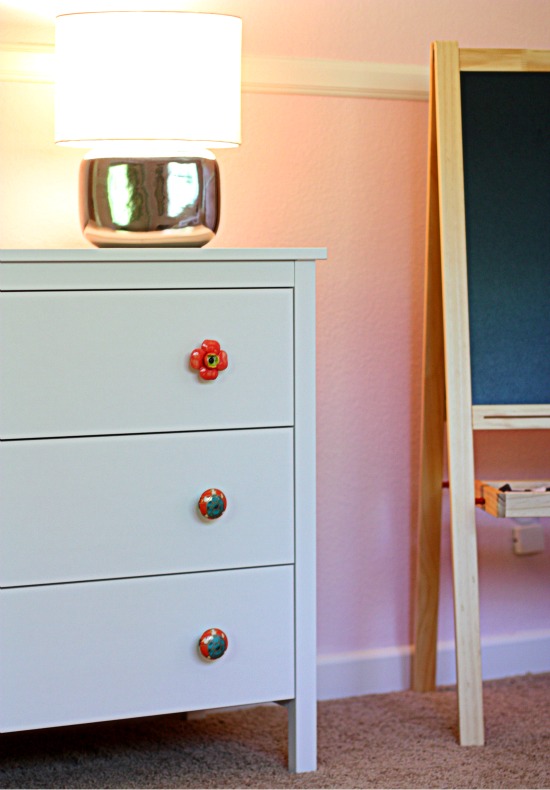 Just a few final touches and we will be all done with M's room. We're so glad she's happy with it 🙂