A Peek into my Casa
The house stagers came to our house the other day. I was so nervous. Its so strange to have people come to your house knowing their job is to tell you everything that's wrong with it. I cleaned and organized my little heart out in hopes of keeping their suggestions to a minimum.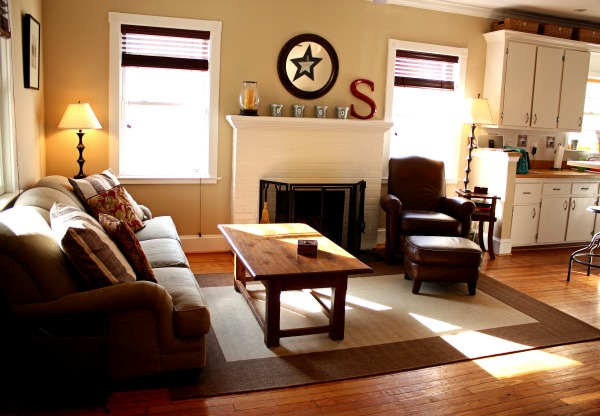 Once the house was sparkling from head to toe, I realized I had never taken any pics of it before. Our home is nothing fancy, but over time, we've slowly filled it with things we love.
Here's a peek into our living room. This is where we spend most of our time talking, watching television, and where M does most of her horsing around. My favorite part about this room is the fireplace. Its so cozy and heats up our entire house.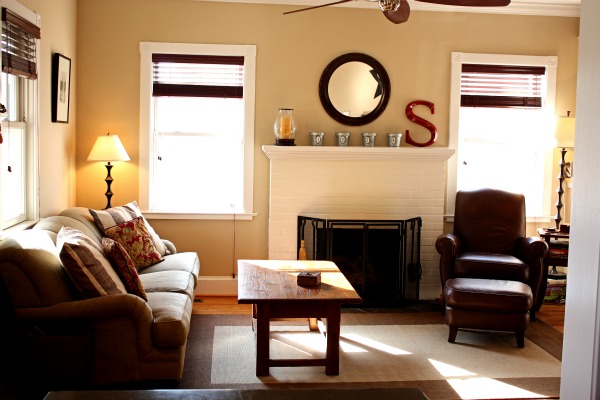 Pillows on the sofa hand sewn by yours truly 🙂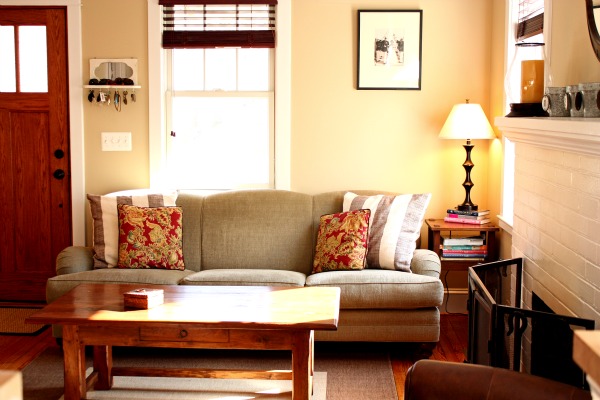 Our living room opens up to our little kitchen…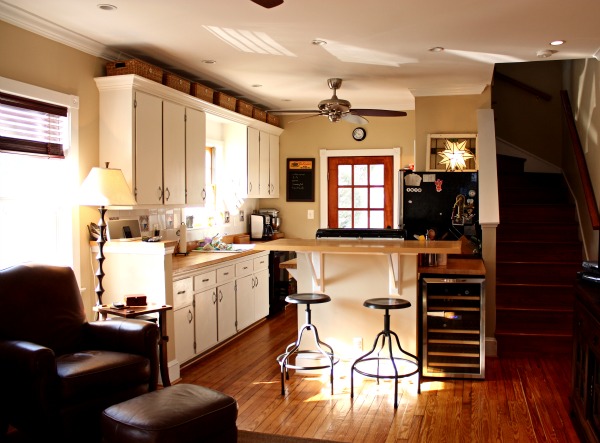 This where all the Weekly Bite meals are prepared….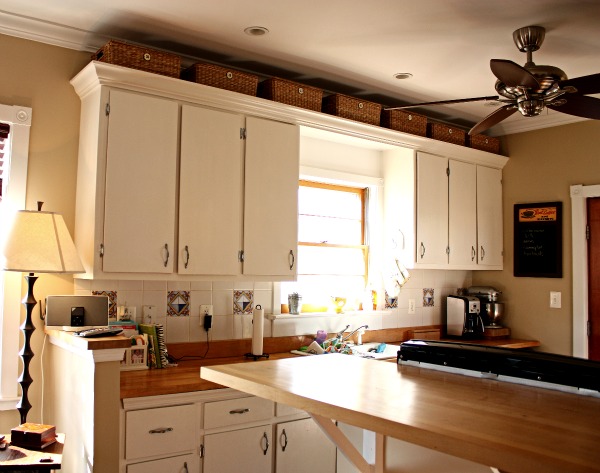 My favorite part of the kitchen are my storage baskets on top of the cabinets. I purchased those baskets in 2003 from Pottery Barn.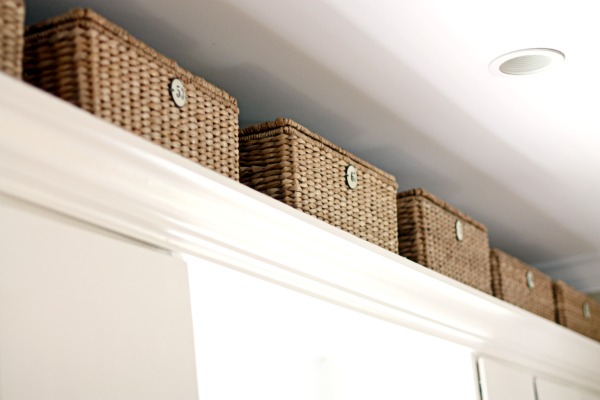 I found the old school locker numbers about 6 months ago at a local antique shop. I attached them with picture wire.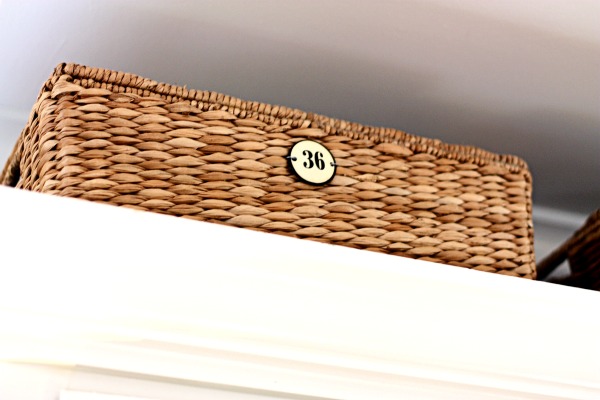 My favorite oven mitts…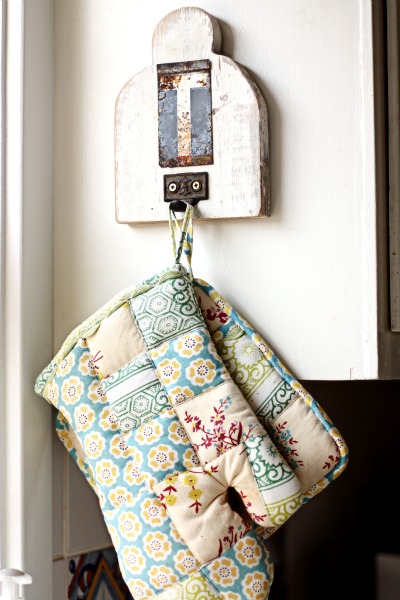 Our running grocery list…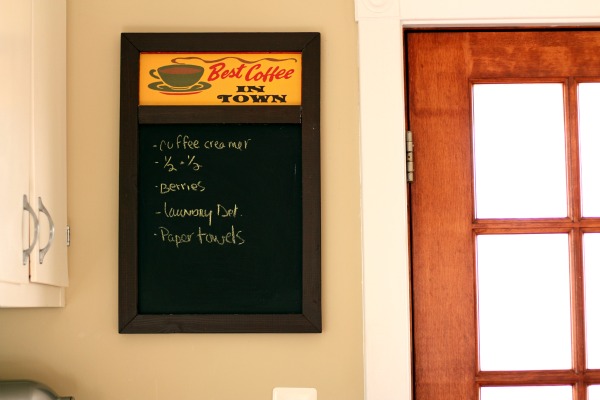 My Texas license plate key holder. Inside are M's bubbles and my apron. Hanging is M's apron and a little bucket filled with chalk.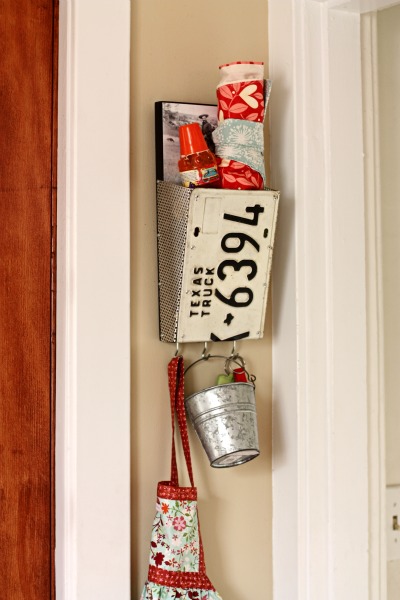 A view of the living room from our dining room…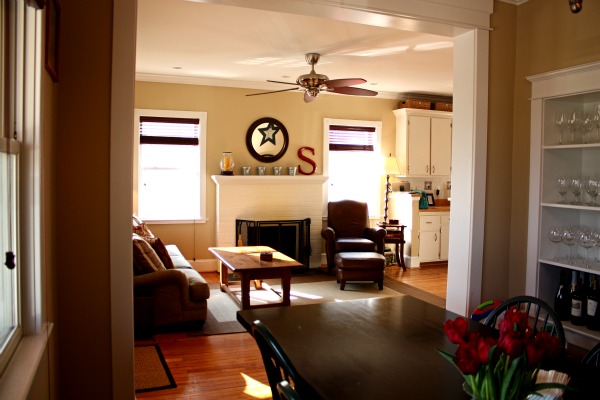 And finally our dining room…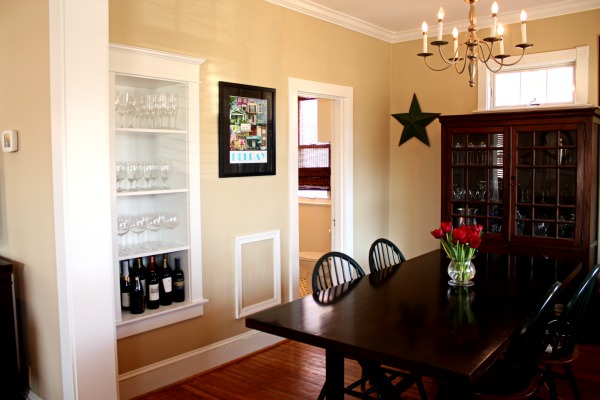 I have close to fifty more pictures of the house, but I figured its best to keep this post a respectable length 😉
All in all, the house stagers loved our house and the only big thing we have to do is move a piece of furniture upstairs. What a relief.
Stay tuned tomorrow for a simply & easy Valentine's recipe 🙂