A Peek into my Casa: Part II
Things are starting to get a little stressful at Casa Weekly Bite. Our house goes on the market next Thursday and we have a mile long to do list. Luckily Mr. Weekly Bite took off work this week to help cross things off our list :).
That being said, I thought I'd show you the rest of our home.  If you missed Part I of the tour, you can view it here.
We have three bathrooms in our home. This is the downstairs bath. 70% of the  features in this bath are original to home's 1930's character. There's nothing I don't love about this bathroom.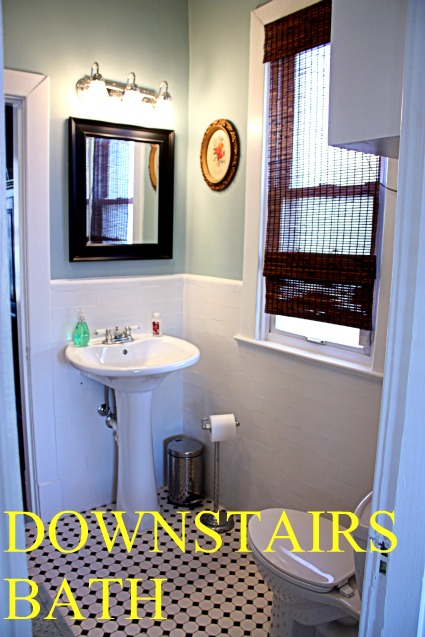 The question I got asked the most from Part I of the tour is where we kept our TV. Here's a pic. Our TV sits on a buffet table opposite of our fireplace.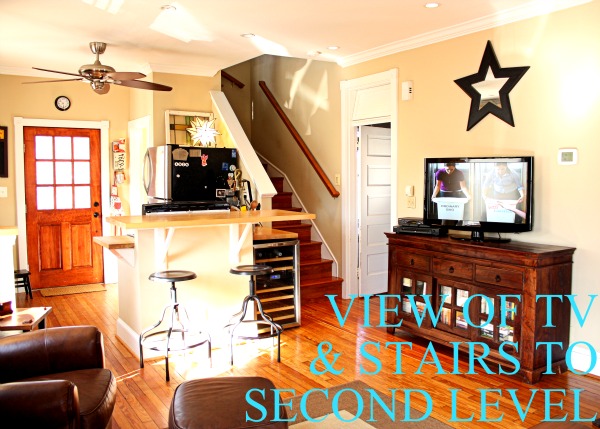 This is the downstairs guest bedroom. All I think when I see this picture is I wish I would've put more of an effort to decorate it. You'll notice this same theme as I take you upstairs.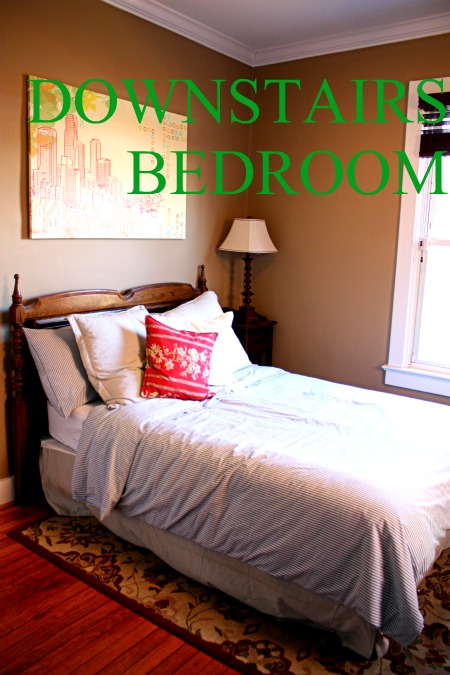 Walking upstairs…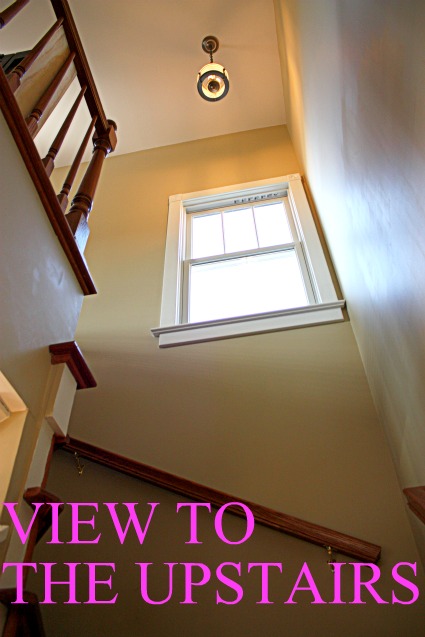 Once you get to the top of the stairs there's an open loft area. This room has had several identities. We first used it as an office. Then we decided to bring a TV up there and use it as a mini TV room. And finally, a lounge area, which is code for hold all our junk area. For house staging purposes it's going back to being an office. We're removing the sofa, selling the leather chair, and bringing in our desk & a reading chair.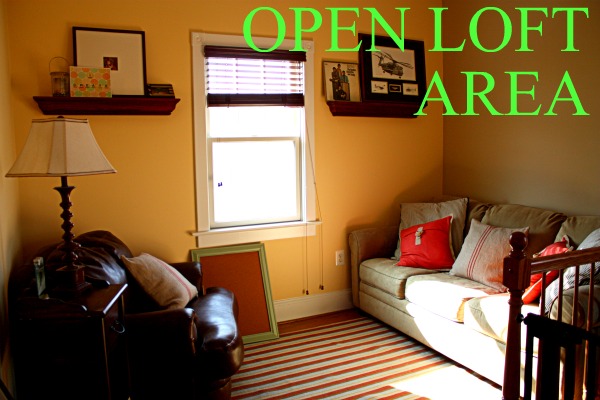 Opposite side of the loft is M's room. Again, all I think of when I see this pic is I wish I would've decorated it more.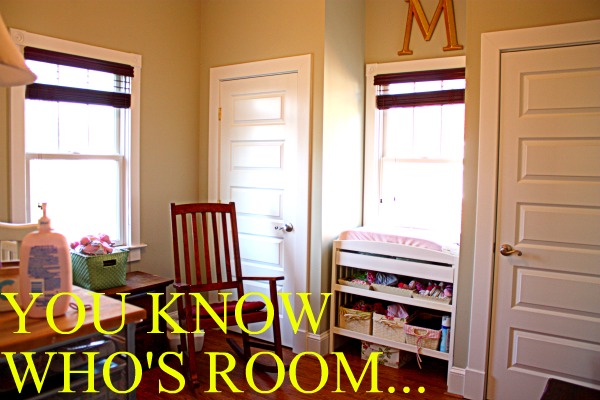 We have two bathroom's upstairs. This is the first one. I really like this bathroom. We are doing a few updates to it though. We're adding some extra cabinets for storage and touching up the walls.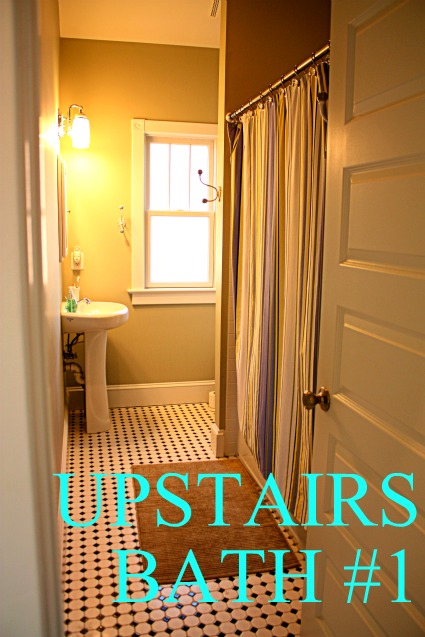 Next is our Master Bedroom. This is the largest room in the house. My favorite thing(s) about this room are the wall colors, and the closets (which I'm in the middle of reorganizing).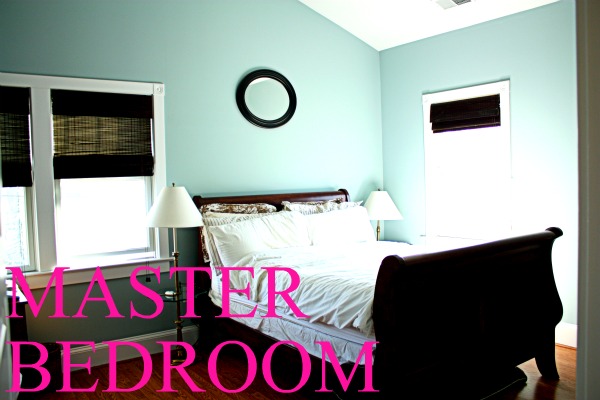 This is the 2nd bathroom upstairs. Its a nice size, but definitely needs some updates. We're adding cabinets for storage, dressing up the walls, and adding some cool accessories that you'll see as soon as they are complete :).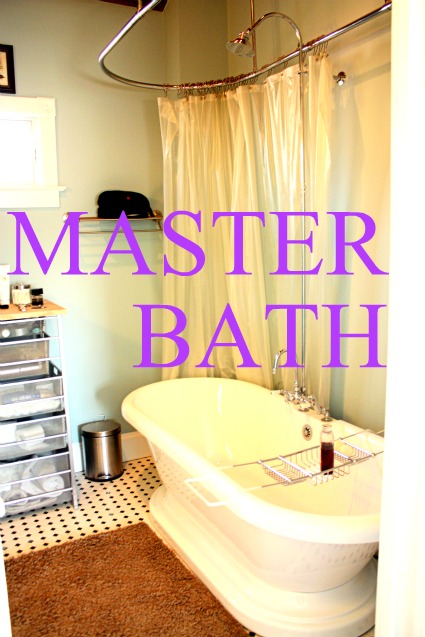 And that's the end of the tour!
There's no more house to show you. Only thing you haven't seen is our basement, which is nothing special. Its your standard concrete basement :).
I'll be spending the rest of the day cleaning out & reorganizing all our closets. Wish me luck!