adjusting to moving…
Moving from one side of the country to the other has been a bit of an adjustment.
M's adjustment has been almost seamless…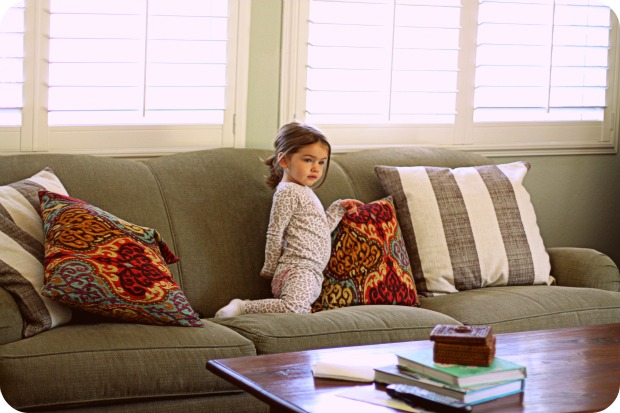 She love's her new room and having more space to run around.
She even started summer camp last week and is having a blast.
Shiner's adjustment… not so seamless.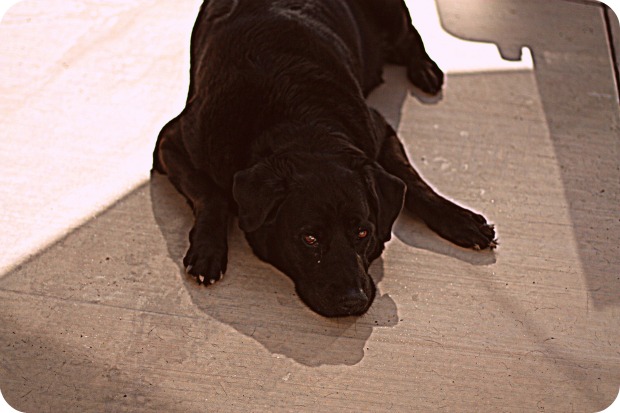 This eleven-year-old lab has turned into a grumpy old man.
Good news is he seams to be doing better each day.
Hopefully he'll be fully adjusted soon.
Mr. Weekly Bite has been going non-stop since we moved.
For two weeks he worked day & night to get the house together for us.
He officially started work last week and has been busier than ever.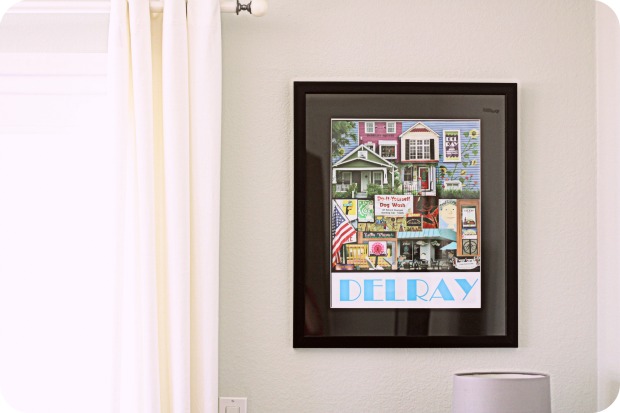 How is my adjustment going?  Well, let's just say it's a work in progress.
I am happy to be back in San Diego and LOVE our new house, but I miss my friends in Virginia.
I don't know what I'd do without email & telephone calls.
What I am looking forward to is our future here and the arrival of our second girl.
I'm so excited to be expanding our family from 3 to 4.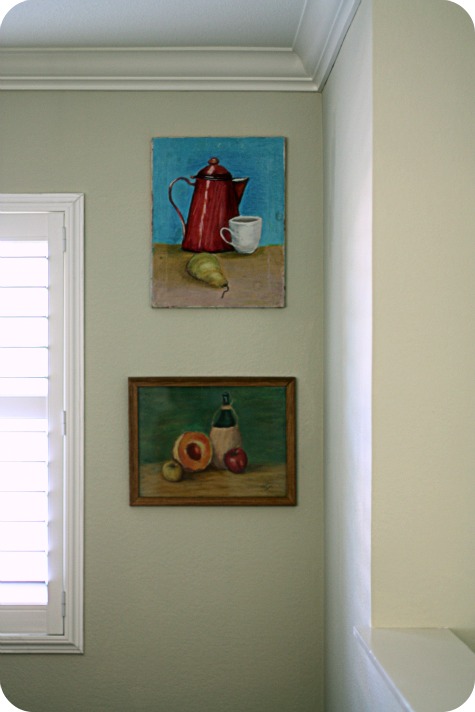 As far as a house update goes…
Our house is slowly becoming a home.
We still have lots of empty space to fill, but I've been doing little things to make it ours.
Aside from new paint colors and floors, I hung two of my dad's paintings in our dining room & have been filling the other rooms with pictures we love.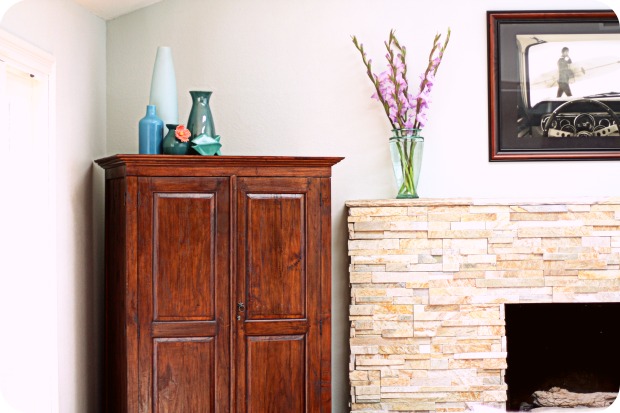 Plus… fresh flowers & pretty coffee mugs always make a house feel like home 🙂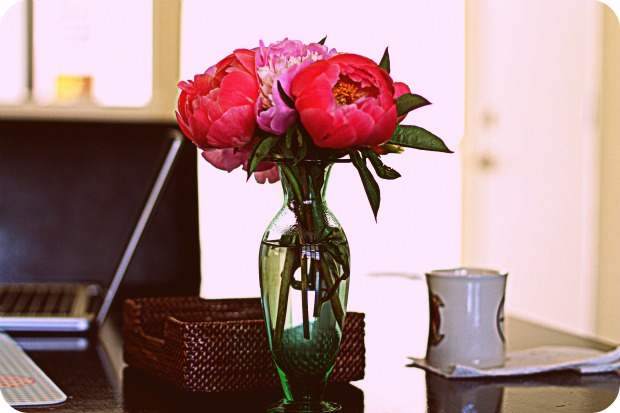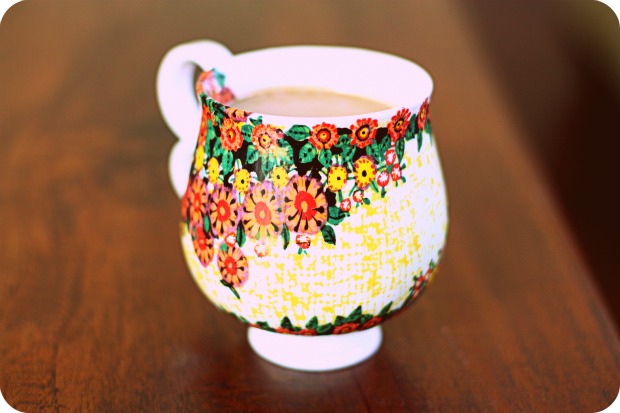 Oh, one more thing…
i did some baking over the weekend.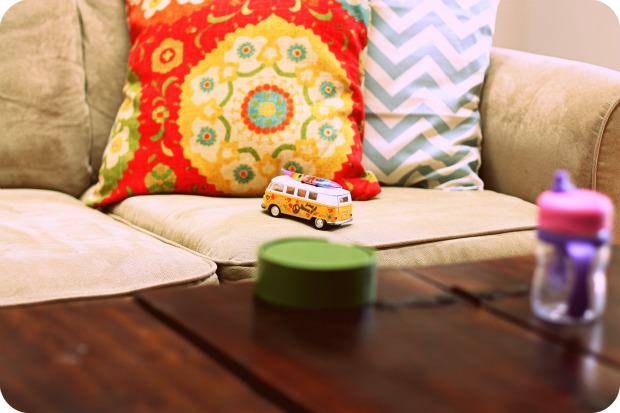 see you tomorrow with a super cute recipe!