Adventures on the Cove…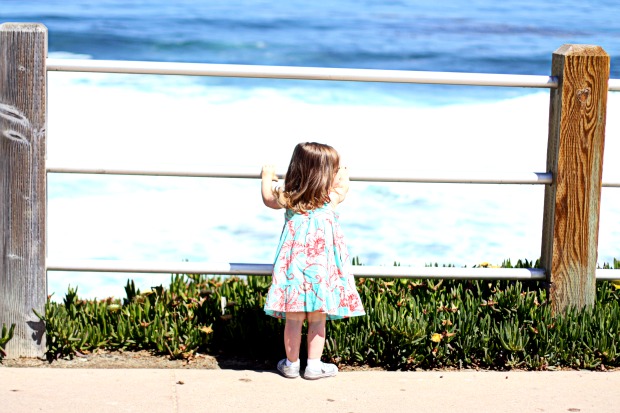 I drove 10 miles away from our little neighborhood and took M to one of our favorite beach spots… La Jolla Cove.
(this place holds a special place in my heart as Mr. Weekly Bite & I took our engagement photos here.)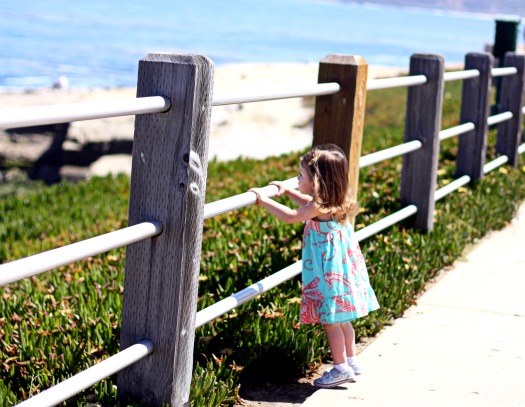 M had never really seen the ocean before. The water was blue and the waves were huge. At first she was scared… but that quickly turned into complete mesmerization. She didn't want to leave.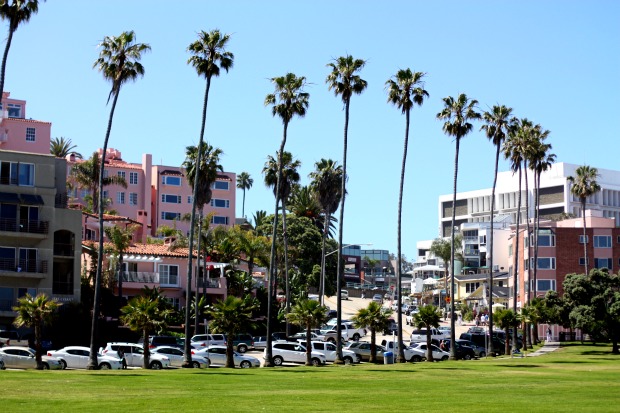 Everywhere you look the views are incredible.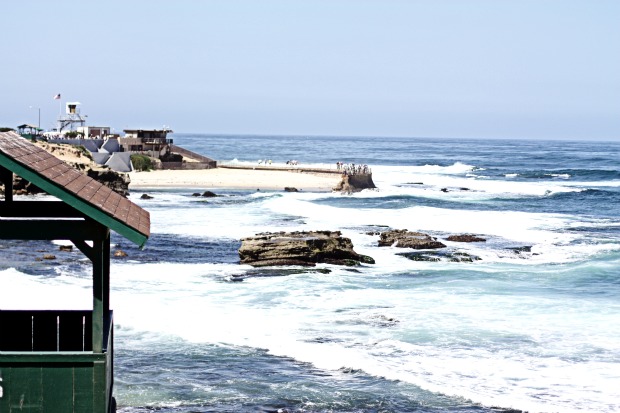 Just when she thought she'd seen it all… she spotted the seals.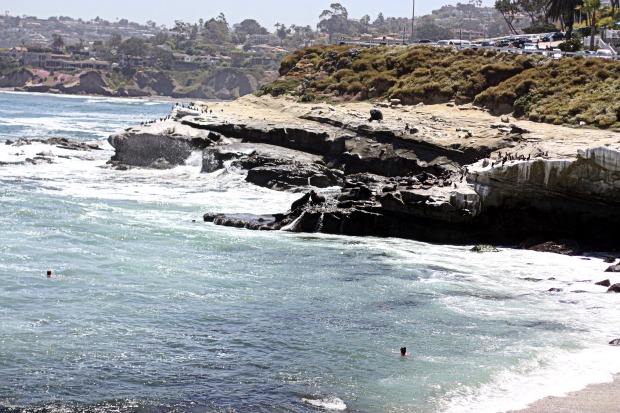 This beach is the natural home for these harbor seals. They were lazy, loud, and noisy. M was in heaven.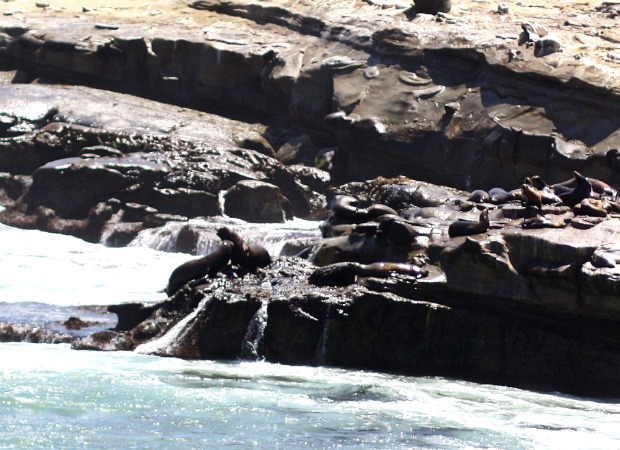 To sum up our little trip, M walked side by side with the birds, had a butterfly land on her arm, saw the ocean for the first time, and is now obsessed with seals. On our way back to the car, she knelt down and started picking flowers (or at least picking the petals off 😉 ).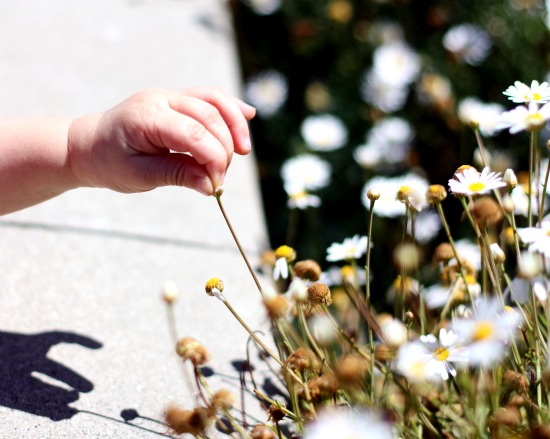 She was one happy little girl 🙂