All I Wanted Was A Cookie…
A chocolate chip cookie to be exact…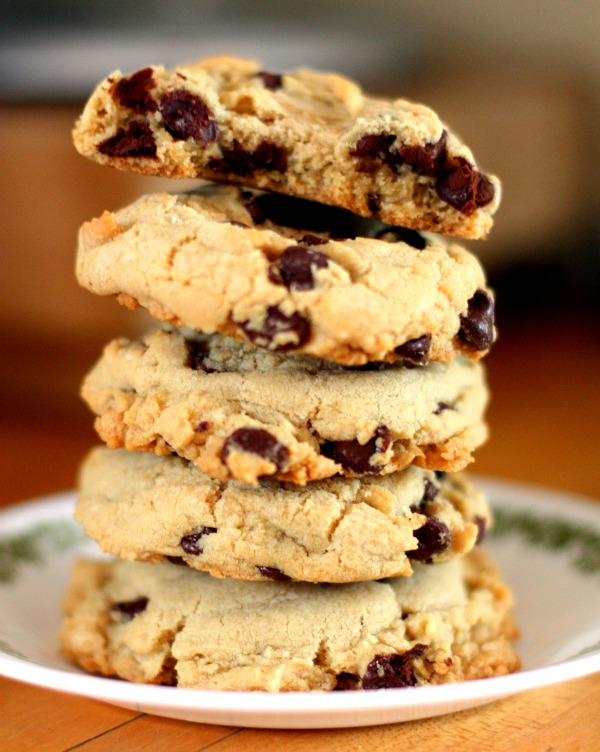 I'm a chocolate chip cookie feen. They're my most favorite cookie on the face of the earth. Big. Soft. Chewy. Warm. Gooey. Chocolate Chip Cookies. I haven't had one in ages and awoke yesterday morning with the urge for one.
I've tried dozens and dozens of recipes. Anyone who has claimed they have the best chocolate chip cookie recipe ever, I've tried it. So when I came across this recipe, I was intrigued. She call them  Thick & Chewy Chocolate Chip Cookies. The recipe called for melted butter and an extra egg yolk. I was sold.
There was only one problem. I was in a time crunch. Spin class was in one hour.
Would I have time to bake these delicious cookies, get M dressed and secure a spot in an already crowded spin class?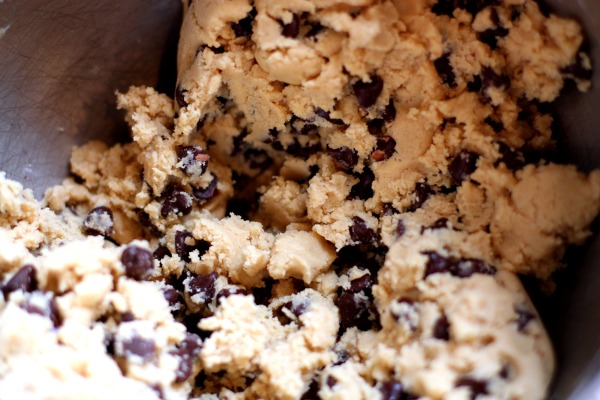 The cookies won.
I stayed in my pj's & slippers, never put my contact lenses in, and preheated the oven.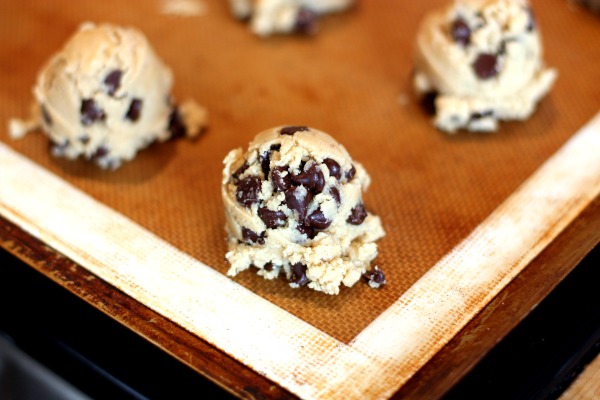 I followed her technique to a tee.
The result?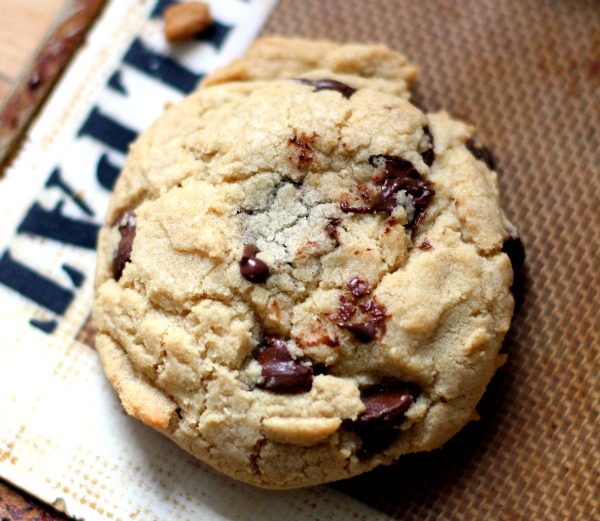 Big. Thick. Soft. Chewy. Gooey. Chocolate Chip Cookies.
The recipe was perfect. The cookies were perfect.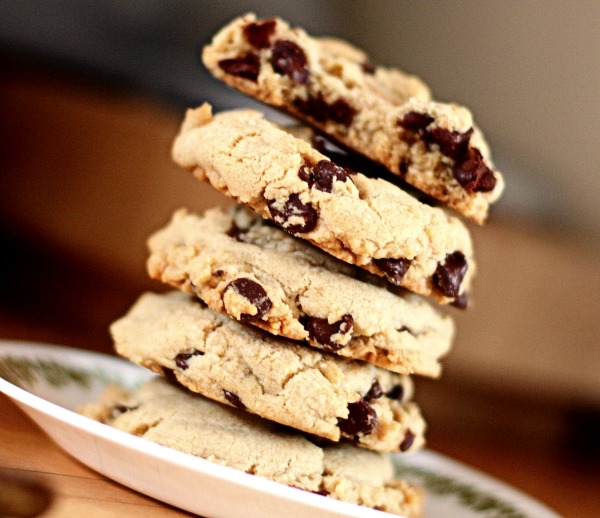 I ate the largest cookie I could find, drank an ice cold glass of milk, put my contact lenses in, dressed M for the day, and headed to to gym 🙂
It was the perfect morning.