Ants in my Pants…
I want to start by saying I am by no means any sort of professional decorator, and don't aspire to be… but I do love it! Every time we get into a different house my mind starts racing with ideas of what we can do to it.
Ever since we got back from San Diego, I've had ants in my pants. I'm getting anxious. I can't stop thinking of ways to decorate our  new home.  I know I need to get in the house first to feel things out, but still… my mind can't stop racing with ideas.
With so many thoughts jammed in my head I thought I'd write it out to clear some space in my already crammed brain.
Please keep in mind that I have no idea what I'm talking about. So if I sound like I don't know what I'm saying… its probably cause I don't 😉
I'm a big believer in letting a house set the tone for decorating. For example, the house we live in now was built in 1930. Its a cottage/craftsman bungalow. If someone were to move in and put a lot of contemporary decor inside, it would look strange.
When Mr. Weekly Bite & I first got married, we slowly started buying high quality, classic pieces of furniture. I let the accessories change with the style of the home.  The home we bought in San Diego is completely different. All of our big, classic pieces of furniture will fit the house perfectly, but the accessories need to change.
Here what our living room looks like now. There are several things in this room that won't work in our next house.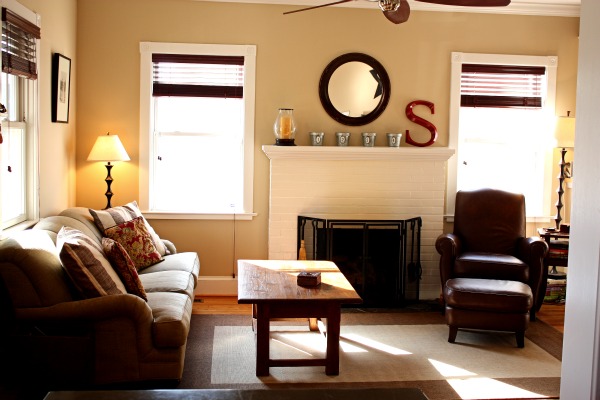 Here's our new house in SD. When you walk in, the family room is on your left, and the dining room is on your right. As I've mentioned before, the house was completely gutted and redone. When the owner realized she was moving, she carpeted all the living & dining areas.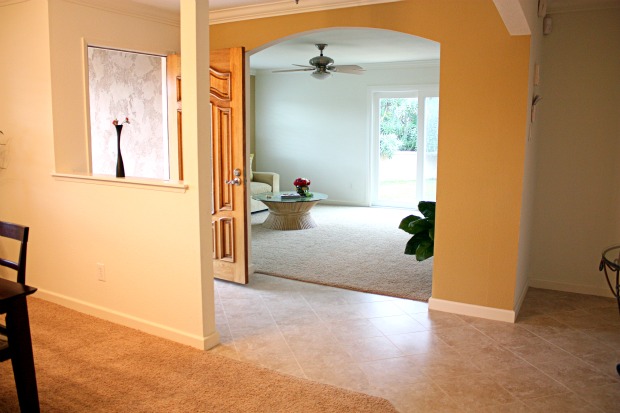 The first order of business is to remove the carpet from the dining, family, and living room, and install hardwood flooring. We actually had a flooring company come out and give us a quote when we were out there.
Below is the family room, opposite of the dining room.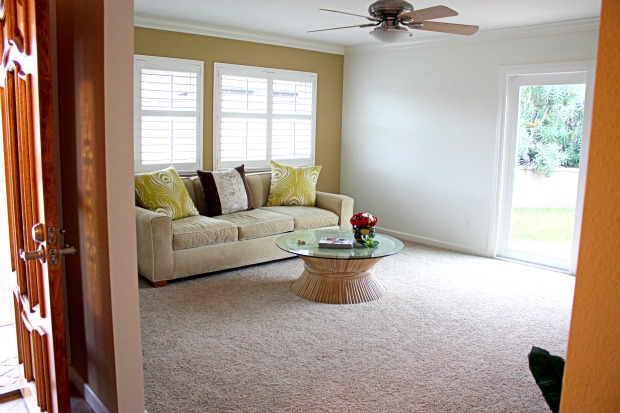 Just off the kitchen sits the living room. This will be our no TV, quiet room 🙂
The walls in the house are all white except for a few accent walls. Its hard to tell in the pictures, but the color is a greenish yellow color. It looks nice with the furniture in the pics, but not with our sage green sofa.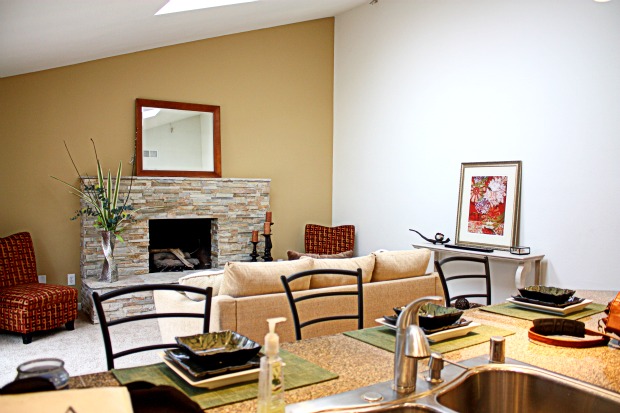 I'd like to paint the walls of all the living & dining areas with this linen color. Its a very light color that I think will add a soft touch to the rooms. It won't clash with our furniture either.

If we decide to paint a few accent walls, we might use this color. Who know… we might just decide to paint most of the house this color…

Or this color…

I'd also like to sew some new throw pillows for our sofa & chairs. Since our sofa is such a plain color, I like add color back in with pillows. It will take up to a week for our furniture to arrive in San Diego, so M & I will be making a pitt stop in Texas to spend some time with my mom. Since my sewing machine will be all packed up, we will be using my mom's to sew some new pillows.
I really like this yellow ikat print…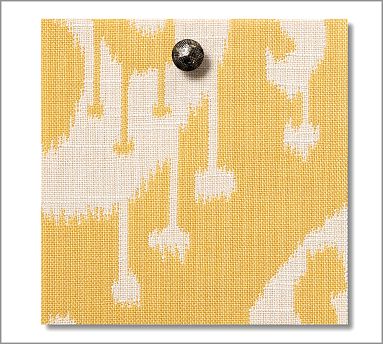 Maybe layered with this floral print…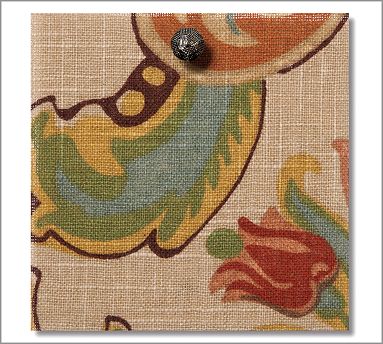 Then layered with this striped print?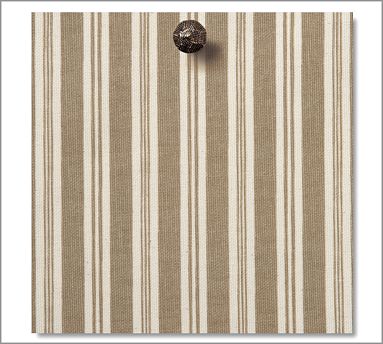 I'm also loving these floor lamps! I'll add these to my wish list 🙂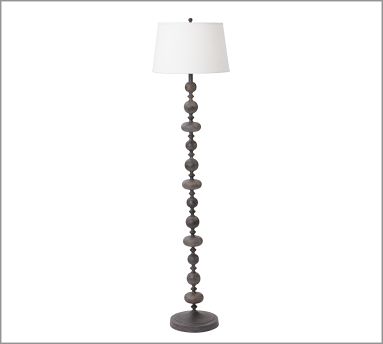 The last thing on my wish list is mirrors.
I really like this one…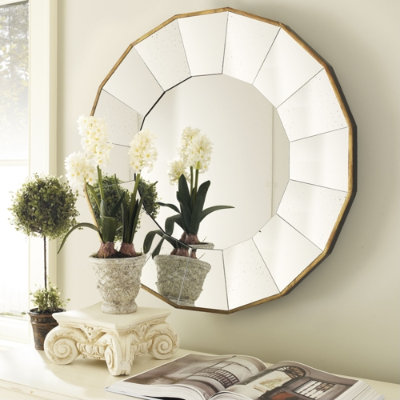 This one might be cute too…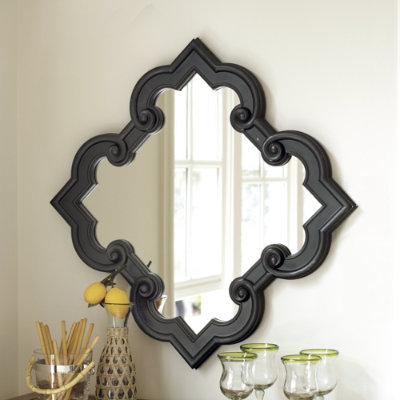 That's all I've come up with for now. Knowing me, all this will change by the time we get out there. I've been known to do that in the past 😉
What about you? Have you done any decorating, or redecorating lately?