Birdcage Plant For A Kid's Room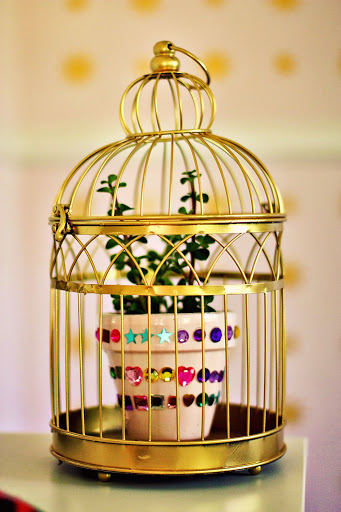 M has been bugging me to put a plant in her room for months. She wanted a plant of her own that she can water and take of ('like the ones you have in the house mommy'). I thought this would be a fun project for us to do together, so I surveyed the materials we had in the house and the Birdcage Plant was born.
We had an small old terra-cotta pot sitting outside that wasn't being used. And don't ask me why, but I remembered we had small birdcage up the attic. I bought it two years ago at target for under 3 dollars, and I have no idea why I bought. It was a weird gray purple color. I had some gold metallic spray paint in the garage and painted it gold. M loved it!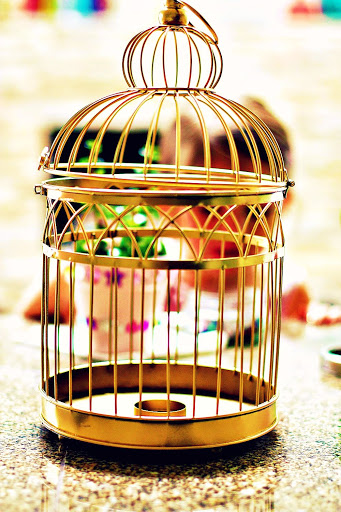 Next was the pot. She wanted a pink pot (of course). All I had was pale pink spray paint leftover from an old project. I gave it a quick coat then left it to dry.
Once the pot was dry I clipped a few branches from an over grown succulent in the front yard. Apparently if you clip them, stick them in dirt, they will continue to grow. M helped me plant the clippings. Then came the fun part… decorating the pot. M pulled out her precious jewel collection, I pulled out my glue gun, and we bedazzled the pot together.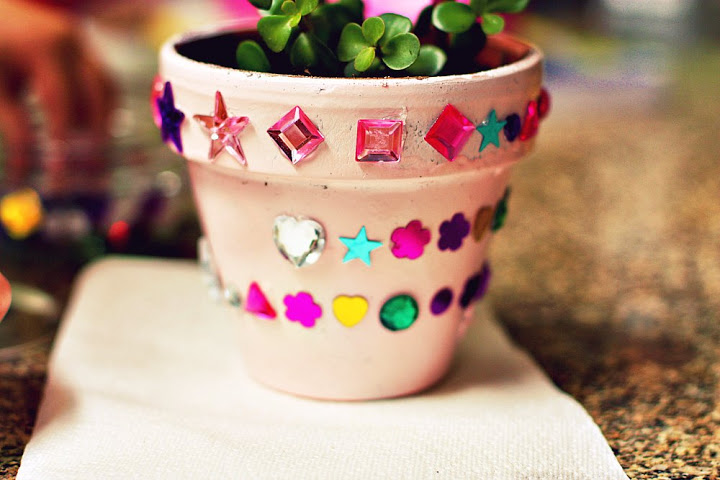 M was very specific. She wanted three rows of jewels. There was no rhyme or reason to her pattern, but to her, it was perfect. 🙂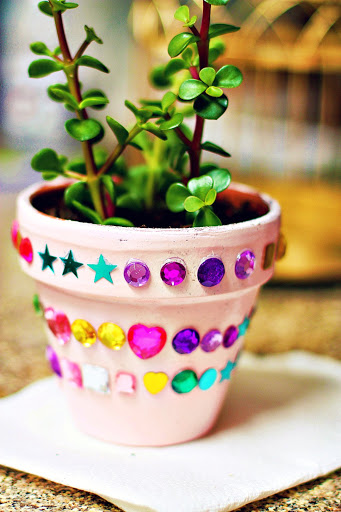 Now she has a pretty gold birdcage (locked up) with a plant she can water (with my help) once per week.