Blooming Thoughts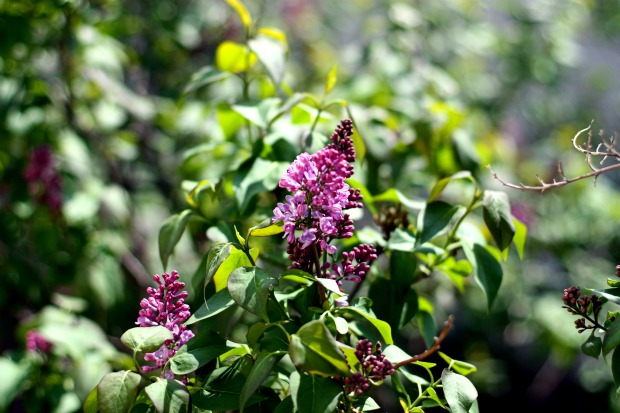 Yesterday I was sitting outside with M enjoying the 70+ degree weather. She was doing her thing, playing all over the backyard, and I was processing information. You see, we've had a lot going on with this whole house selling thing. We are scheduled to leave for San Diego next Tuesday and may have to postpone our trip (I'll elaborate more when all is complete).  The sad part is I've been so preoccupied that I barely noticed my lilacs had bloomed.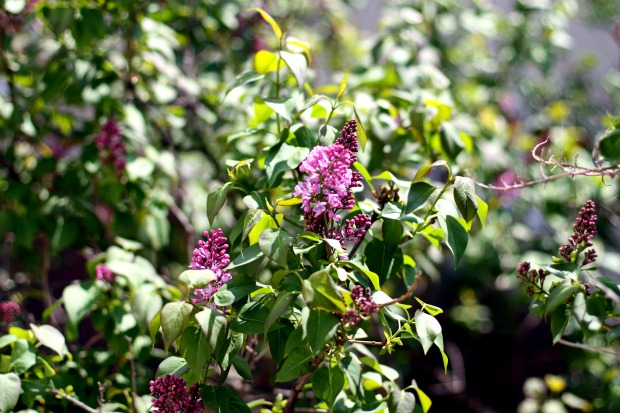 And our cherry blossom tree has started to bud…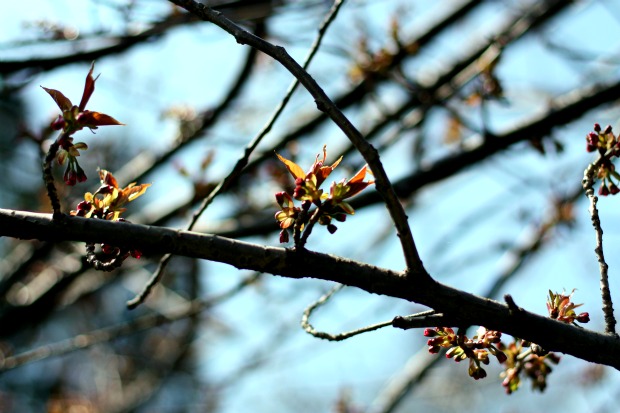 These are two of my favorite things about our backyard. I love smelling the lilac infused air, and staring with amazment at our cherry blossom tree, which looks like cotton candy in full bloom.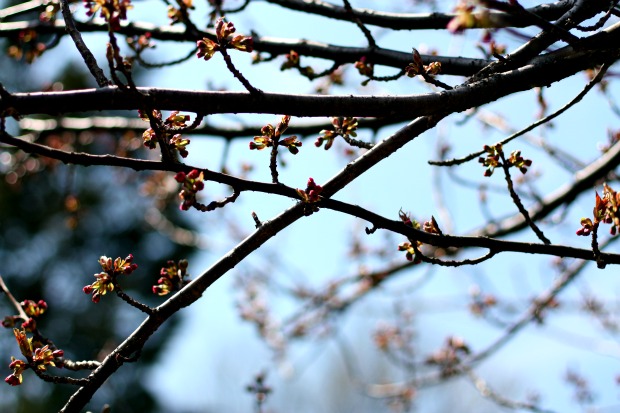 I also noticed these little random purple flowers that have decided to bud all over our grass. I have no idea what they are, but I'm not complaining… at least its not snow 😉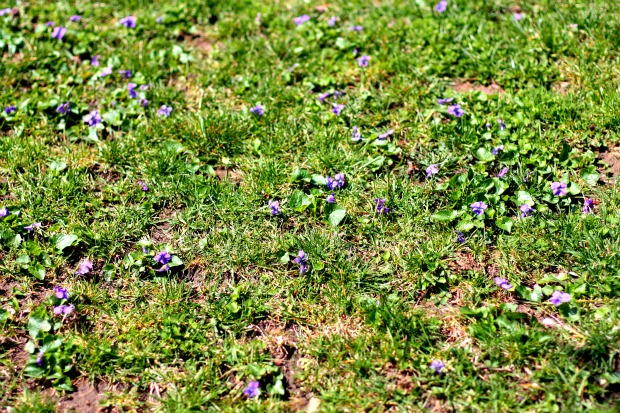 I then noticed M creating her own little random picnic in the middle of our yard…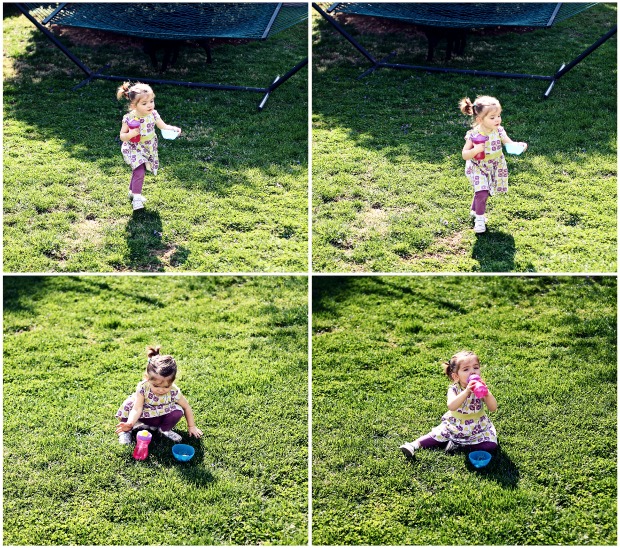 Then grab our empty watering can, drag it across the yard, pretend to use the water from her leak/spill proof sippy cup to fill said watering can, and water everything in our yard.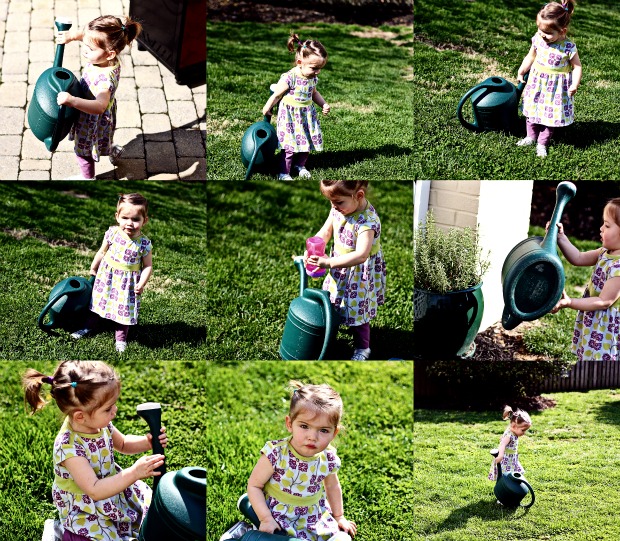 This was one of the cutest things I've ever seen.
And to think I almost didn't enjoy it because I was too busy obsessing about house problems… shame on me.
This reminded me that life to short and precious to be consumed by the stress of everyday life.
We must always take time to stop and smell the roses (or in may case lilacs 😉 )