Dress Up Time?
Check out this super sweet outfit….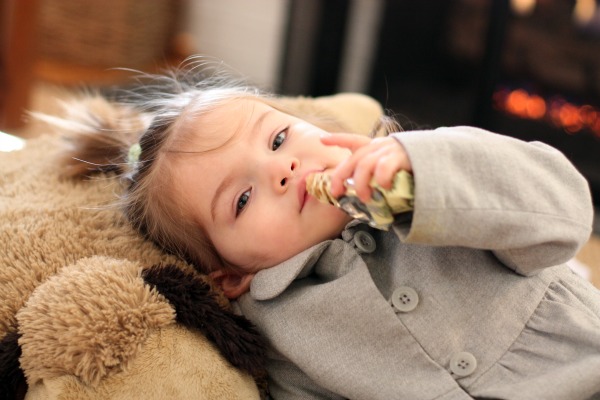 Let's go ahead and point out the highlights of this rockstar attire.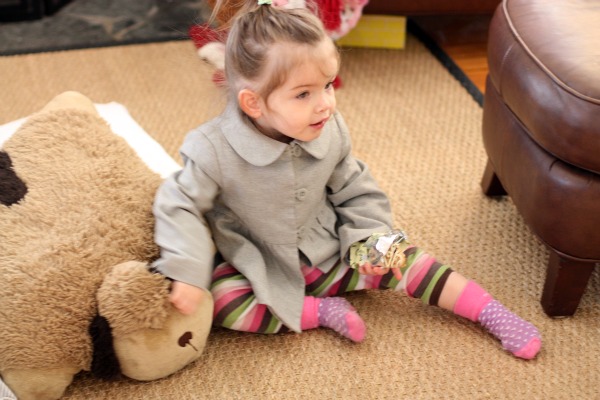 First off, she's wearing her PJ's, not even cute pj's, old faded pj's.
She's wearing a pair of old socks that came in a pack of 6 at the dollar bin at Target.
And finally, the blazer.  When did this little girl learn how to put on a blazer buy herself?!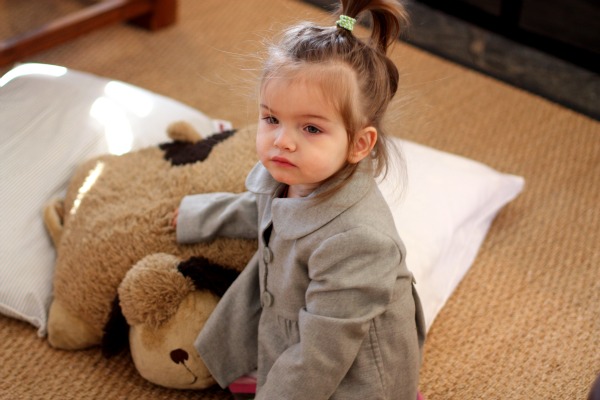 My cousin was kind enough to send us a box of clothes that his daughter has outgrown (I love hand-me-downs). I was in the kitchen cooking eggs and she walked out of our guest bedroom with this blazer on.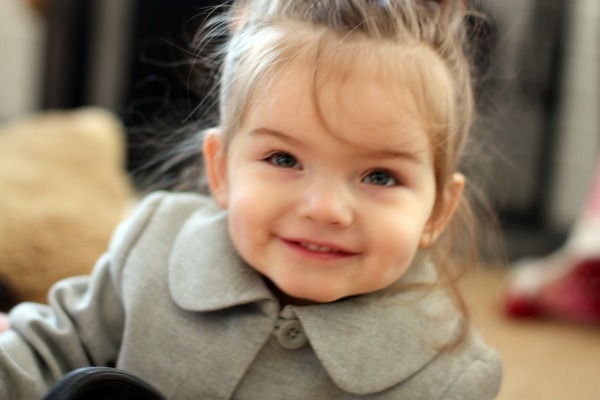 Of course I had to help her with the buttons. Tears were forming when she couldn't figure it out herself.
Once that blazer was on, she was one happy kid.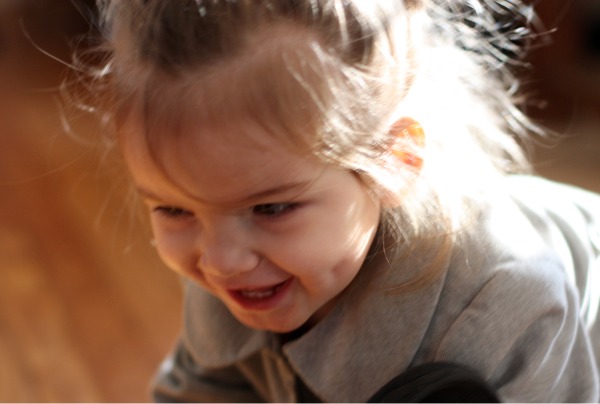 This made me wonder… is this the beginning of the dress up phase?  The day before she was obsessed with her yellow polka dot raincoat.  She wore it from the moment she woke up, till pajama time.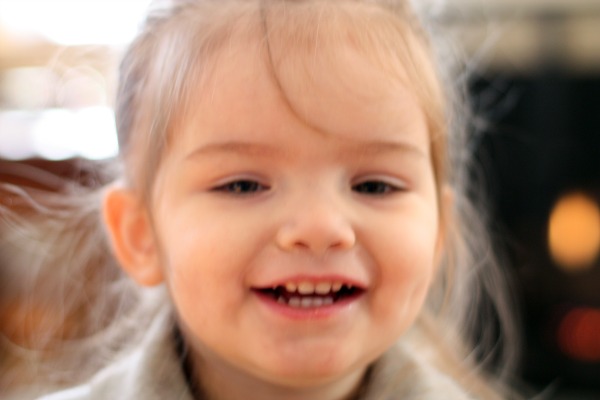 If it is, that is OK by me.  That smile pretty much says it all…