Life With Rain Boots…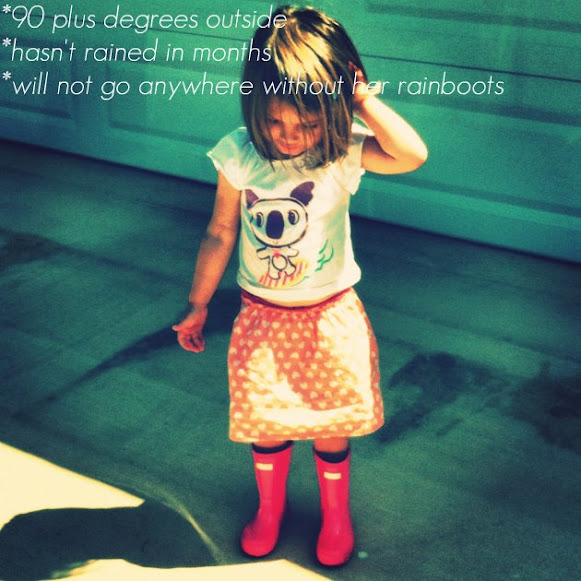 We had a visit from Grandma last week. She loves spoiling her grandchildren. She gifted M with a pair of hot pink Hunter Rain Boots… which she has not stopped wearing. It's so hot outside that she takes them off when we get in the car, then puts them back on when we reach our destination. My little three-year-old is not to be argued with. She has strong opinions on her wardrobe. Yesterday we took a trip to Home Depot and she wore bike shorts, a tank top, rain boots (of course) and a tiara. She walked proud  & happy through the hardware aisle. It's so fun to see her develop into her own little person.
We are not sure what we will do this Labor Day, maybe grill out later. But whatever we do, I'm sure it will involve hot pink rain boots.
Happy Labor Day!