life with two kids…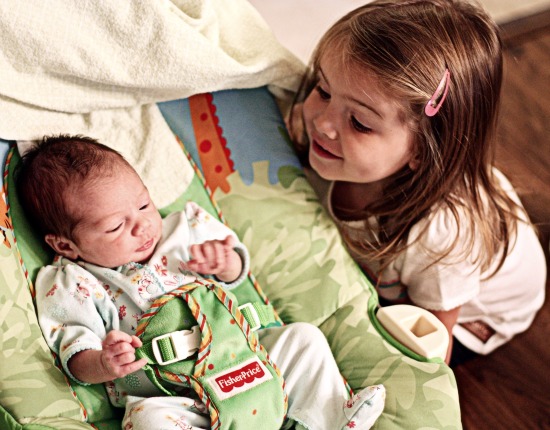 Where or where should I begin?
I am tired, exhausted, and in desperate need of a good nights sleep…..but, I'm the happiest I've ever been in my entire life.
My heart has been filled with so much joy it's overwhelming. I am completely in love with our little family of four.
After going through a very stressful & high risk pregnancy, knowing that LK was brought into this world strong & healthy was such a blessing.
She arrived exactly 3 weeks early… just like her big sister….and she weighed just 1 ounce lighter than her big sister.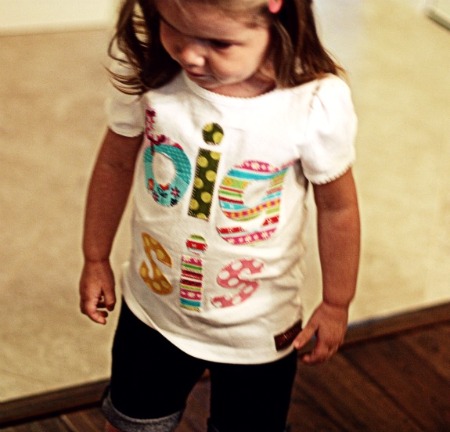 They are so similar it is incredible from mannerisms to the way they drink bottles.
The best part has been M's reaction to her.
The first time she saw LK she just stared. The next day she told me baby LK was her friend.
Any little peep or cry LK makes M rushes over to her yelling, "Baby 's crying! I go check!"
As soon as M wakes up the first person she asks for is LK. And she can't go to sleep at night without kissing her on the head.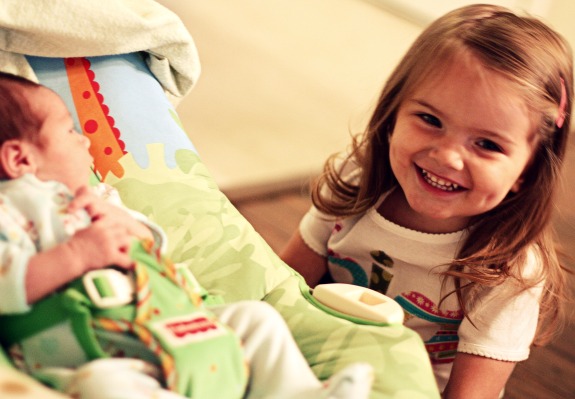 As the girls get older, life will get even busier, and time will fly by at lightening speed.
I know there will be good days and bad days, but for now I will watch them grow and cherish the laughter and the bonding of two sisters.
I will go to sleep hoping that LK sleeps just a little bit longer tonight, because tomorrow I know there will be crying, M will yell, "The baby's crying! I go check!" and I will get through the day by clinging to the happy moments….and with a little help of my Keurig coffee maker.