M Makes Rice Krispy Treats…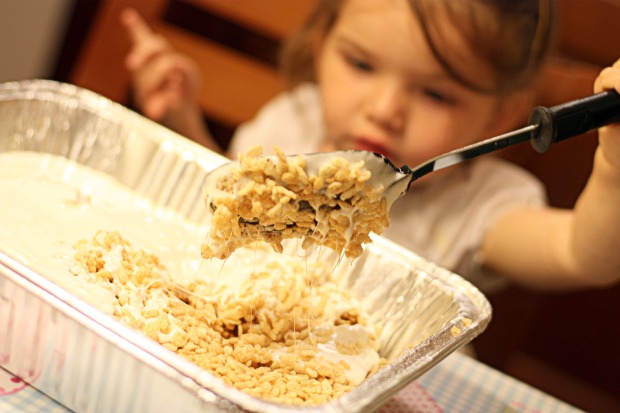 We're bored.
We've been in this hotel for 5 nights now and have one week left.  We've made multiple toy runs to Target, visited dozen's of playgrounds, we even walked around the parking lot and counted how many red car's we saw.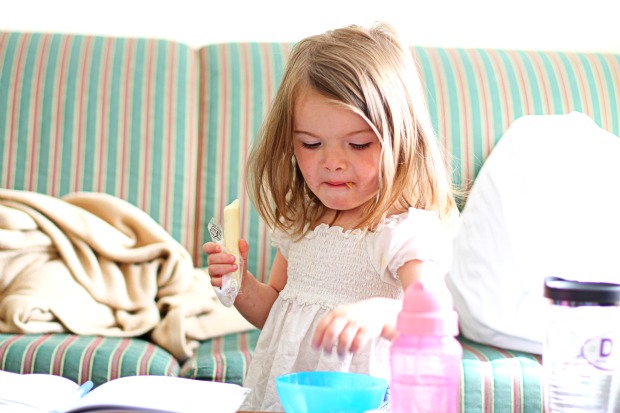 See?    Bored.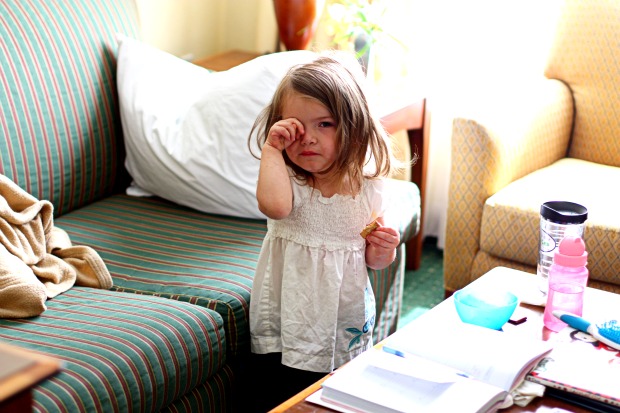 It doesn't help that I'm only allowed to stay on my feet for 20 minutes at a time.
We needed to change things up a bit. M loves helping me cook. Since we're limited to this tiny stove top, I new rice krispy treats would be perfect.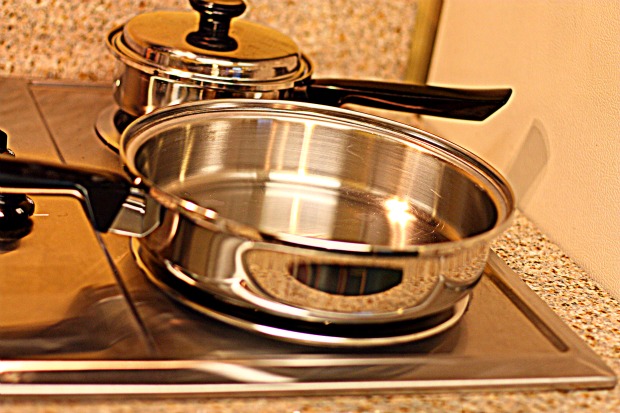 We took a trip to the grocery store and bought the necessary ingredients listed on the cereal box.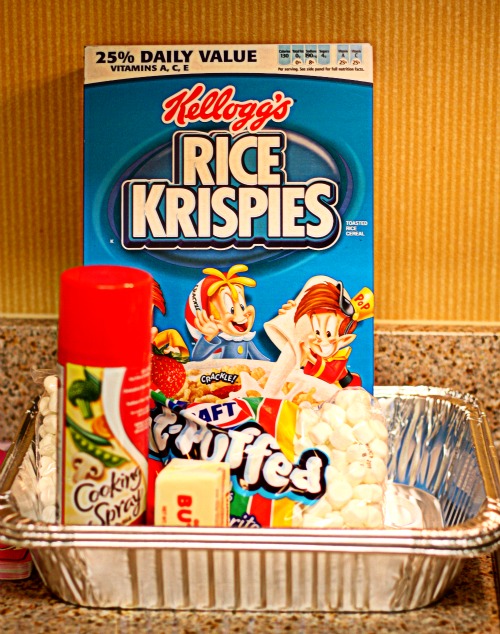 While I melted the butter and marshmallow's on the stove top, M scooped the cereal. She actually listened to me when I said only 5 scoops. 🙂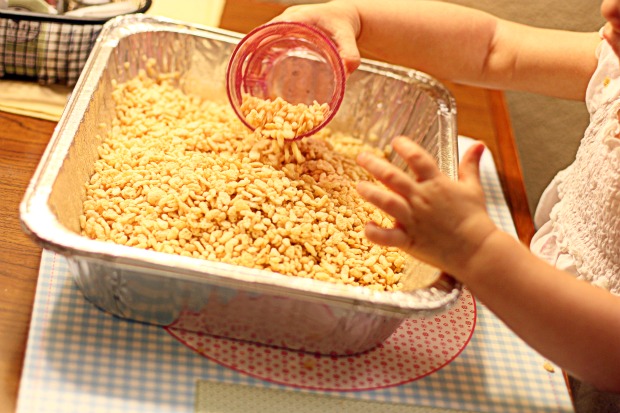 Once the marshmallow's were melted and had cooled off a bit, I poured the marshmallow's into the pan and told her to stir away.  This is when the fun started. I would say she stirred for a solid 20 minutes.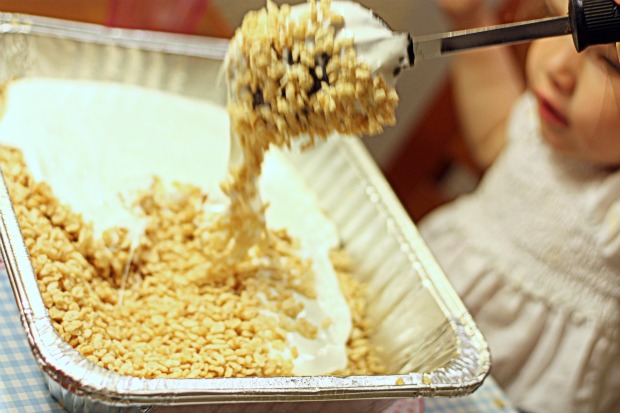 Once the words "All Done" came out of my mouth, this happened…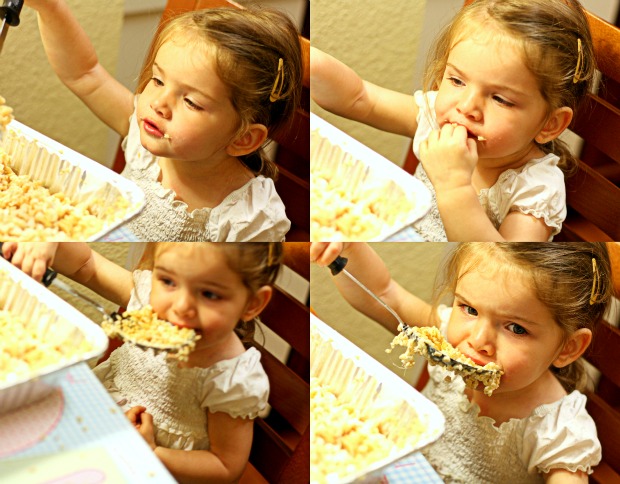 I took the pan away, but the spoon was all hers. She had so much fun 🙂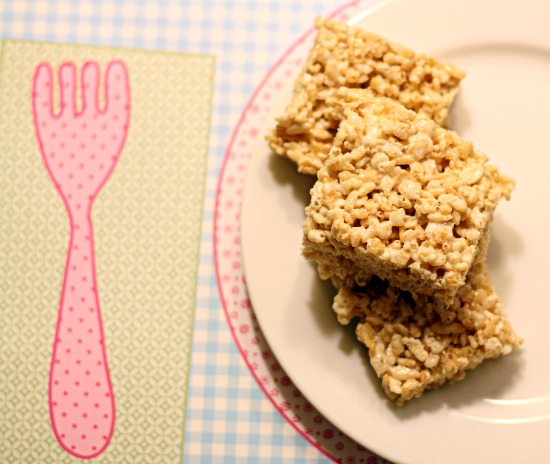 Now we just need to figure out what to do today 🙂
Have a great weekend everyone!