Mini Bathroom Makeover…
Remember me mentioning we wanted to do some work to the master bath? Well, after working for close to two full days, we finally finished!… Well, Mr. Weekly Bite finished 😉
Our goal was to "dress up" the master bath. The funny thing about decorating (at least for me) is I always fully decorate the rooms that are visible to others, and the rooms people don't see (other than me) often get ignored.
Now that we're selling our house we thought it was time to prettify our bathroom. This involved installing board & batten to break up the bare walls, and adding some fun bath accessories around the room.
Here's a before picture of the tub & sink.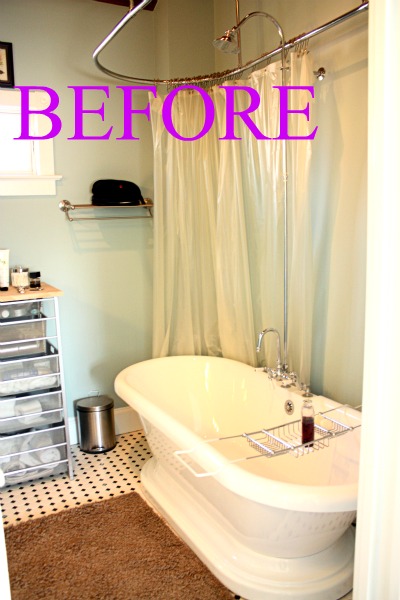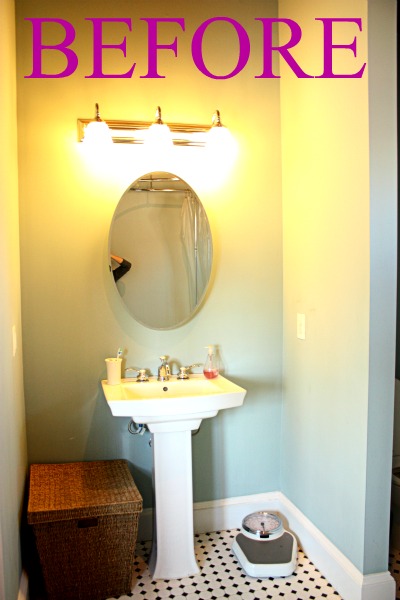 Progress made halfway through day 1.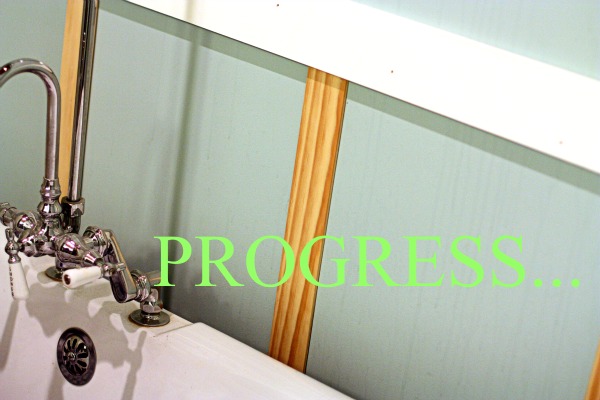 Two coats of paint completed at the end of day 1.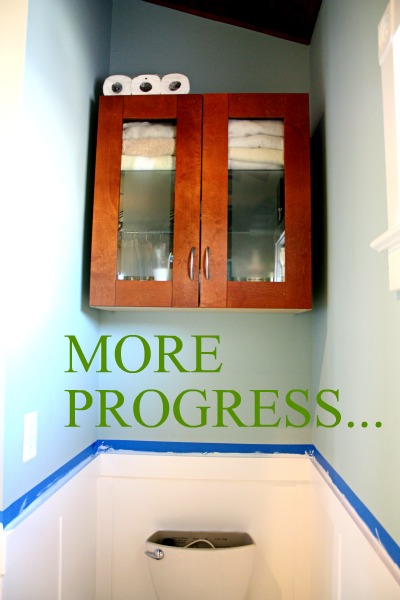 After day 1, the blue tape was removed, touch ups were made, and all the accessories were added.
Here's the finished product!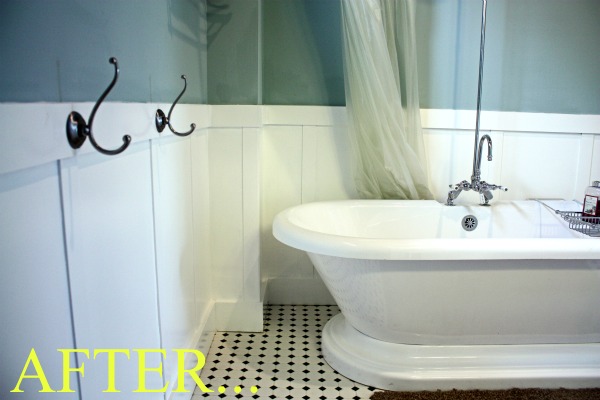 What a difference!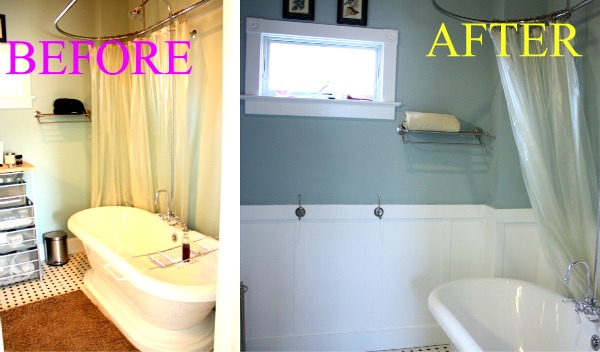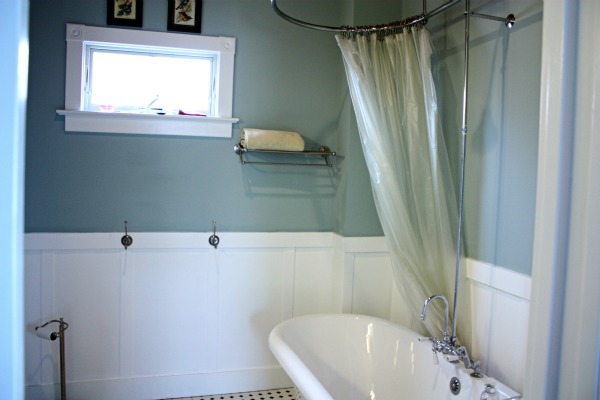 So clean & crisp looking…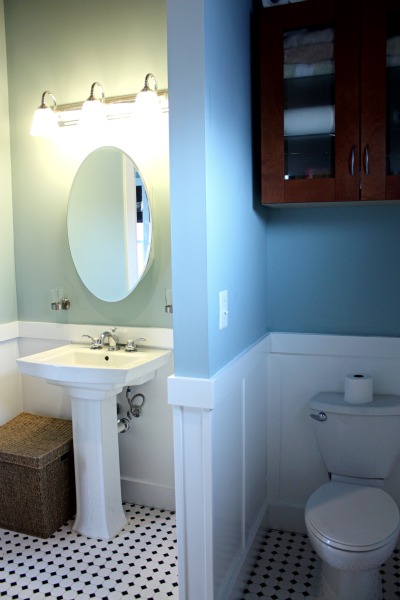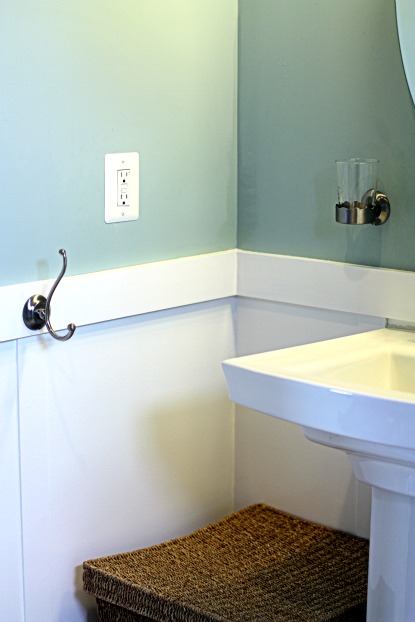 Accessories included: mirror attached to the side wall, hooks attached to the board & batten, individual toothbrush holders on each side of the sink, & a towel rack. All these fabulous accessories were purchased at IKEA 🙂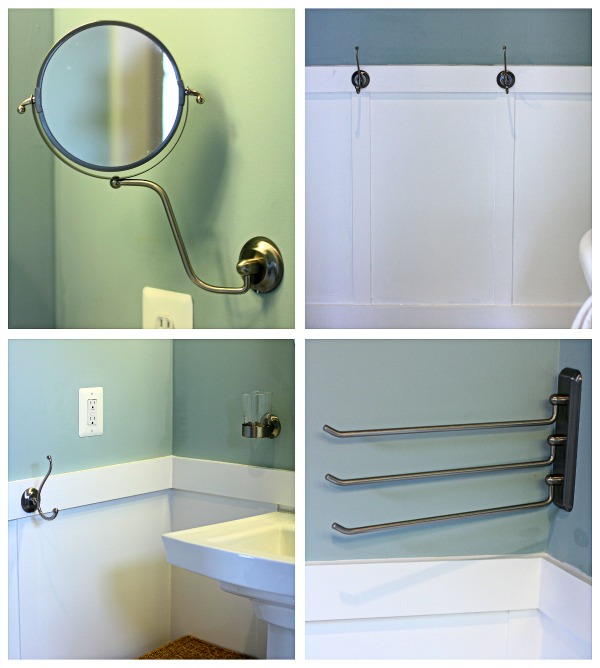 The entire project from start to finish cost just under $150!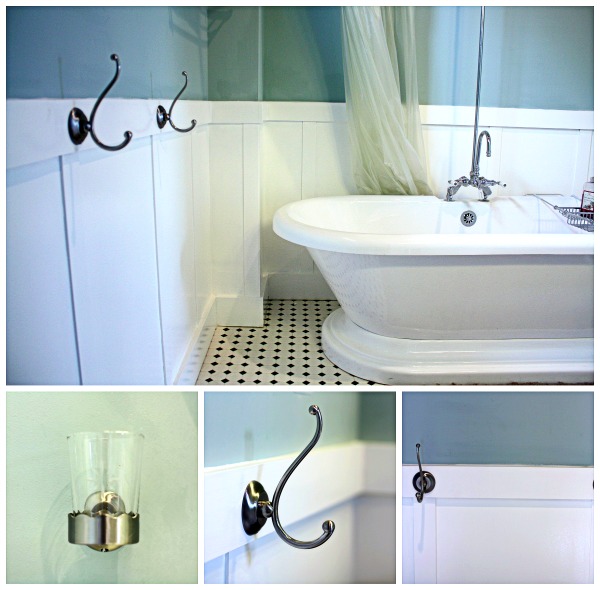 Now all I want to do is stare at my bathroom all day…