My Coffee Mug Situation…
I am a self-professed coffee mug hoarder.
I don't even think my friends know this about me…
The picture below contains approximately 48 coffee mugs. You don't want to know how many cute tea cup sets I have…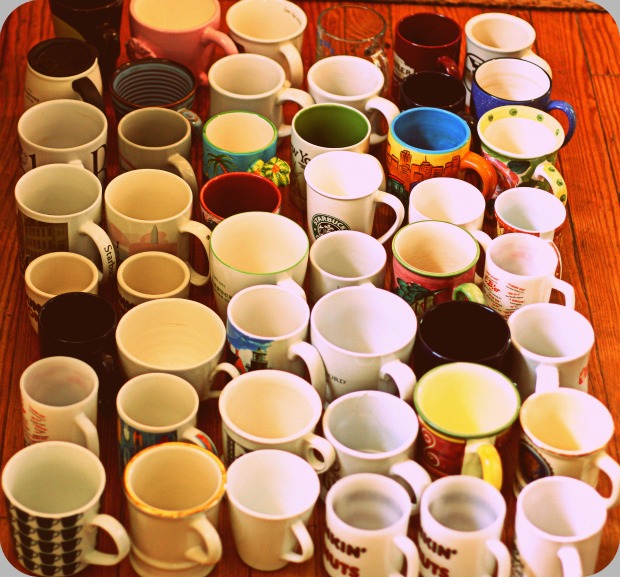 And that's because I got rid of close to twenty coffee mugs before our house went on the market…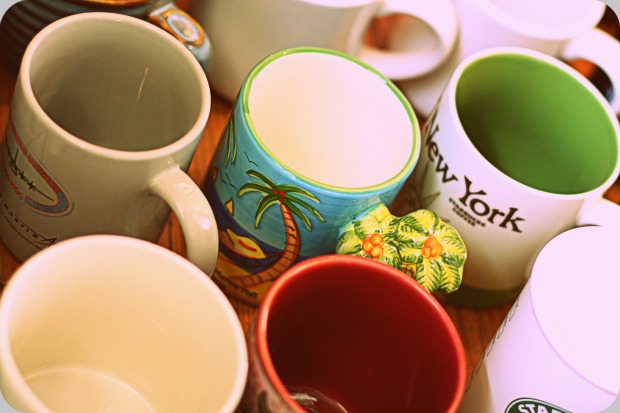 I am becoming crazy coffee mug lady… and it needs to stop!
Every time I see a cute coffee mug I buy it, for no other reason other than it's cute. Mr. Weekly Bite caught onto this and started buying me a coffee mug whenever he's away on business travels. I've got coffee mugs from Bangkok, India, England, Australia, El Salvador, Germany, and just about every state in the US.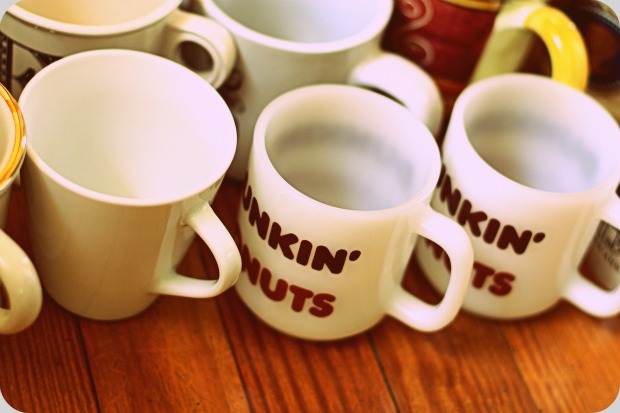 My coffee mug situation has gotten out of hand. Mr. Weekly Bite has been given strict orders to stop buying me coffee mugs. He can buy me jewelry instead.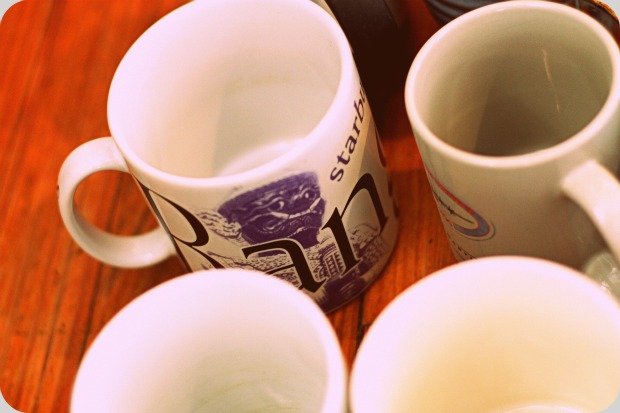 Since we're moving across the country in 4 weeks, it makes absolutely no sense to continue with this odd obsession.
After much thought, I managed to wean down my collection by 25. I don't have the heart to get rid of the coffee mugs Mr. Weekly Bite gave me, those are keepers.
It will take every ounce of restrain to resist buying a cute coffee mug…
this is gonna be a tough one…
What about you? Any odd obsessions? Come on… you know you have one 😉