my ice cream belly
Tomorrow I will officially be 36 weeks pregnant.
Let the countdown begin!
This is one of the many talents that can be done…
Work on laptop & watch TV all while balancing a bowl of ice cream on your belly.
See what you have to look forward too 😉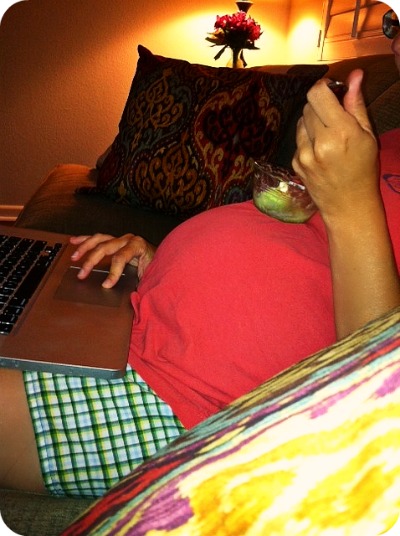 p.s.  I have a fun ice cream treat for you tomorrow! stay tuned!