My Magazine Issues…
My name is Estela and I am a magazine hoarder.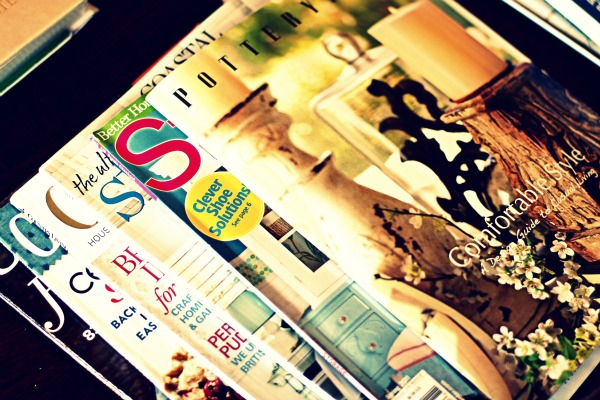 Its true. I have so many magazines it drives Mr. Weekly Bite crazy. If I see one picture I like, I keep the magazine. Since we're moving across the country, I can't hide behind my magazines any longer. It was time to face reality and throw everything out.
*Note* These picture are just a tiny representation of how many magazines I have.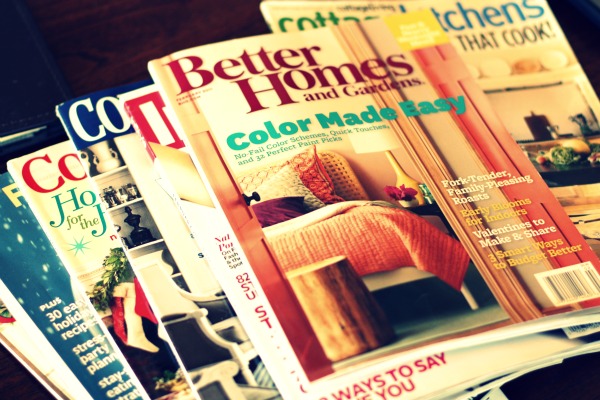 I have this 1940's retro magazine holder in our living room. This holds all the latest magazines. Once we get new ones in, I go through the old ones, and if there's any pictures of inspiration I like, the magazine finds its place in another room(s).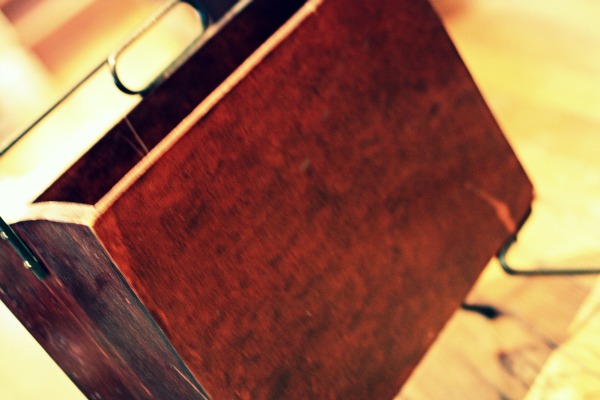 I pulled out the Williams-Sonoma recipe binder that my mom gave me two Christmases ago.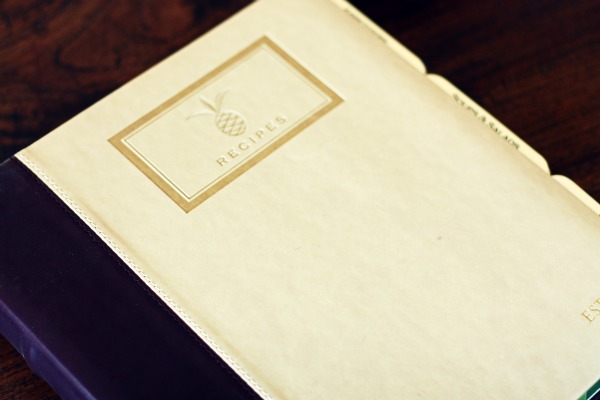 Its so pretty 🙂
I also found a leather album I purchased several  years ago to hold all my decorating inspiration. Just so you get the full picture, it was last updated in 2007.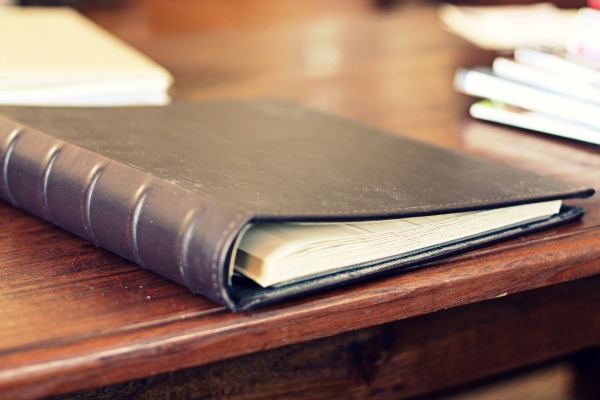 It was fun see how my taste has changed since then.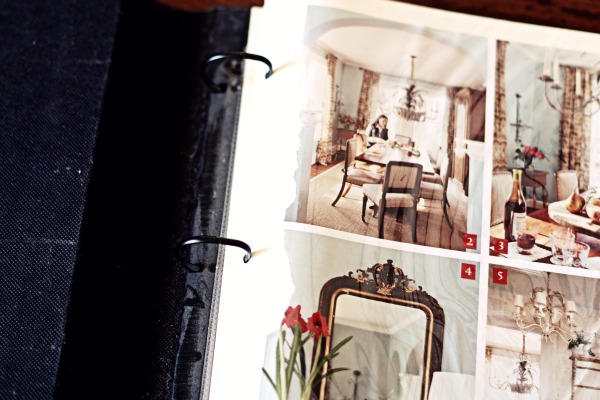 Then it was time to get to work. I went through every magazine and catalog I had saved. The amount of Pottery Barn catalogs I had was embarrassing.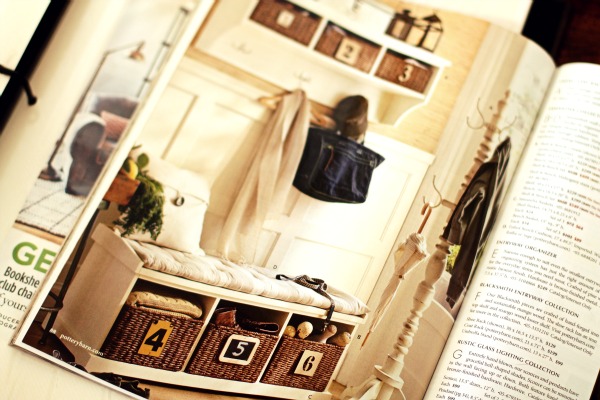 I sat for hours and hours carefully thumbing through each page and cutting out all the pictures and recipes I found interesting.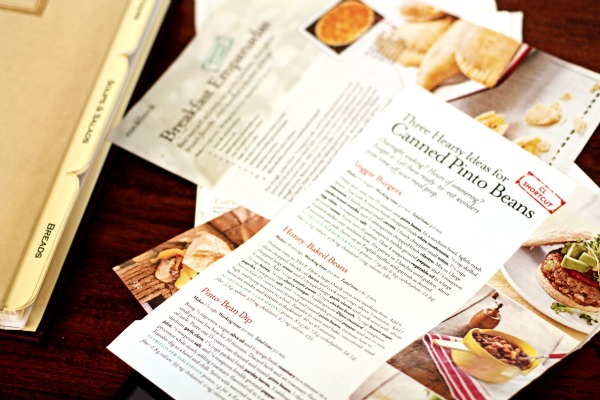 Close to three hours later and about 40 interruptions by M, I was done!
All my favorite recipes in my Williams-Sonoma binder…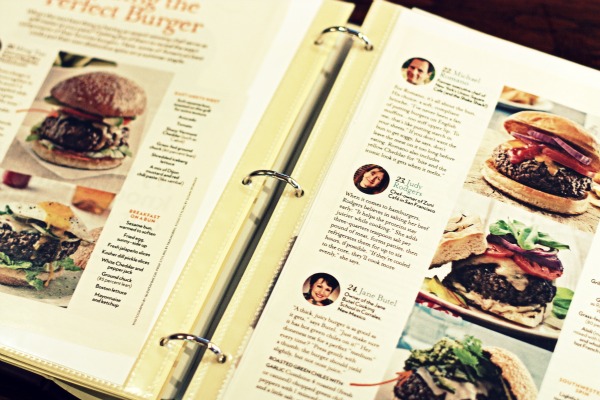 All my decorating inspiration contained in my leather binder….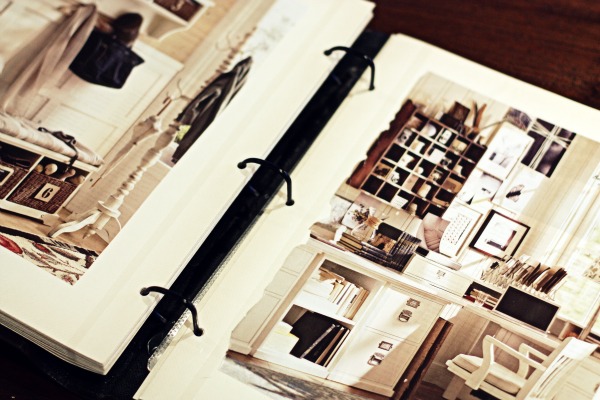 The only magazine left in the house is the latest issue of People Magazine (which I don't throw out till the next one arrives 🙂 )