Vegan Pumpkin Chocolate Chip Bundt Cake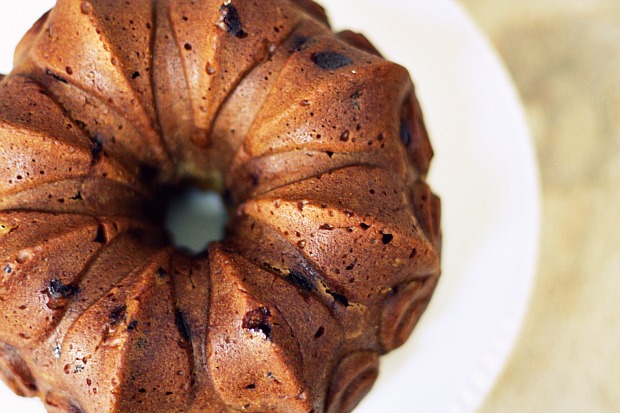 I know, I know, another pumpkin recipe.
This bundt cake is nothing new the blogosphere. In fact, I'm sure a google search will lead you to hundreds, if not thousands of recipes. I have been wanting to make this for a while, and this past weekend was the perfect opportunity.
We took our little M to her first Halloween Carnival. She also picked out her own Halloween costume too. I don't think she even knows who Snow White is, but she wouldn't leave the store without it. She put on her costume, asked me to put pig tails in her hair, and we headed to the carnival.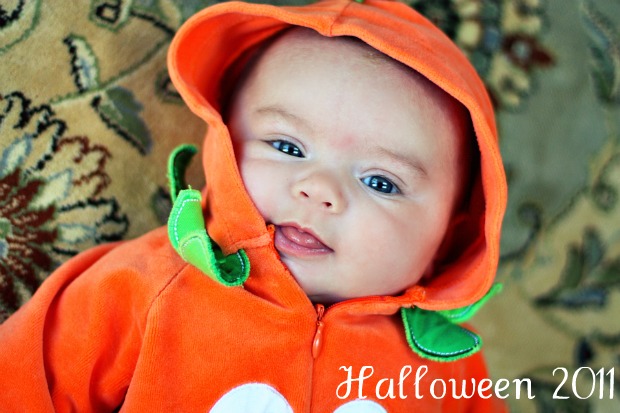 The first booth she went too was the one where she can get her nails done. She is a girly girl to the core.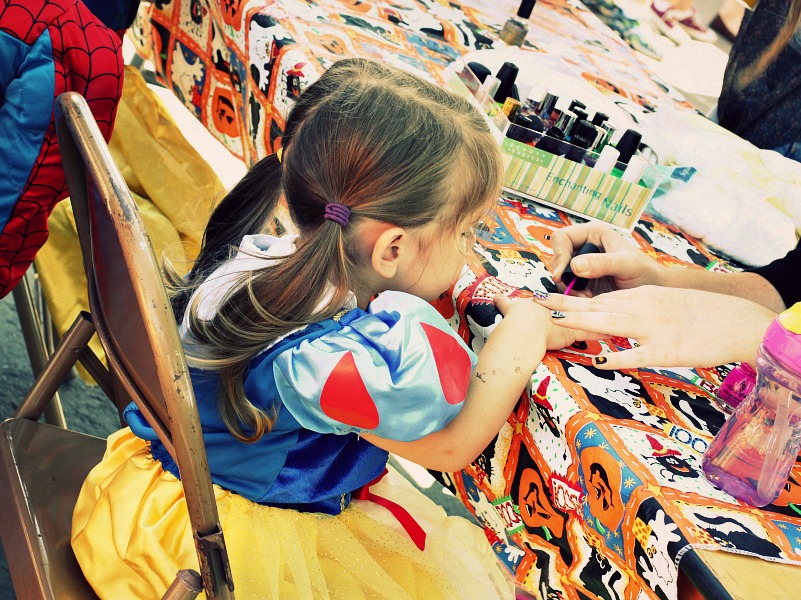 This vegan pumpkin chocolate chip cake was on the cooling rack while we were at the carnival.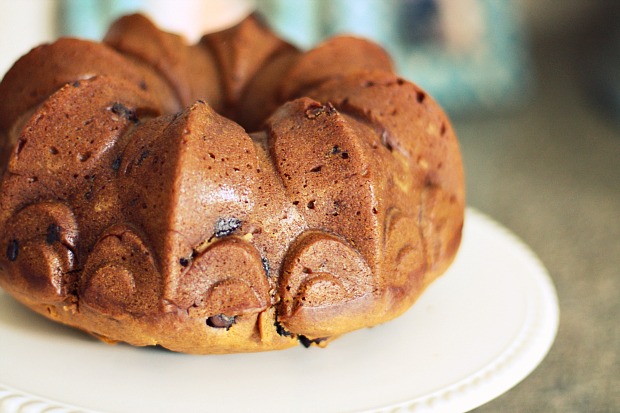 After a lot of walking, playing games, and getting our nails done, this cake was perfectly cooled when we got home. Everyone loved it 🙂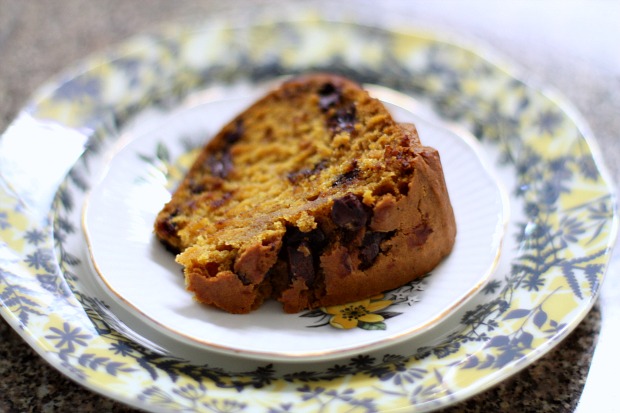 It was a great end to M's first Halloween carnival.
Ingredients:
1 1/2 cups sugar
3/4 cup vegetable oil
3/4 cup applesauce
1 15oz can pumpkin
1 tsp vanilla
3 cups whole wheat pastry flour
2 tsp baking soda
1/2 tsp salt
2 tsp pumpkin pie spice
1 cup semi-sweet chocolate chips
Preheat oven to 350 degrees. In a large bowl combine your flour, baking soda, salt, and pumpkin pie spice. Set aside. In a separate bowl combine your sugar, vegetable oil, applesauce, pumpkin, and vanilla. Using a standing or hand held mixer, mix until all ingredients are blending through. Slowly add your dry ingredients to the pumpkin mixture and mix until all ingredients are combined. Spray a large bundt pan with non-stick cooking spray. Pout batter into pan and bake at 350 degrees for 50-60 minutes or until a toothpick comes out clean when inserted.
Enjoy 🙂