San Diego House Hunt Day 1
Helloooooo from Sunny San Diego!!
First I want to thank all the fabulous guest posters. I hope you've enjoyed them as much as I have 🙂
I have to admit, it's a little weird being here again.
Not bad weird, not deja vu weird, just weird. Regardless, we are happy to be back with the palm trees and 75 degree weather 🙂
Our plane got in late in the afternoon. Mr. Weekly Bite & I were tired & a bit jet lagged, but there were houses to be seen! We hopped in our rental car and headed to the first house.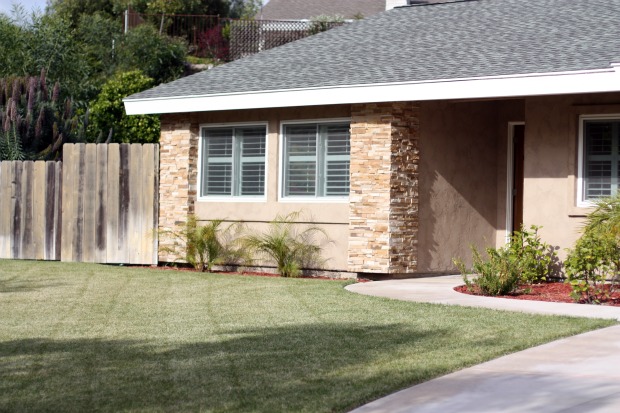 We've been stalking this house online since it came on the market just over a week ago. It fits our criteria perfectly. It's got 4 bedroom, 3 baths, newer kitchen, ginormous yard, living room, family room,and is in our neighborhood of choice.
Once we walked in it was obvious this house was a flip. Someone went in and redid the entire house from top to bottom.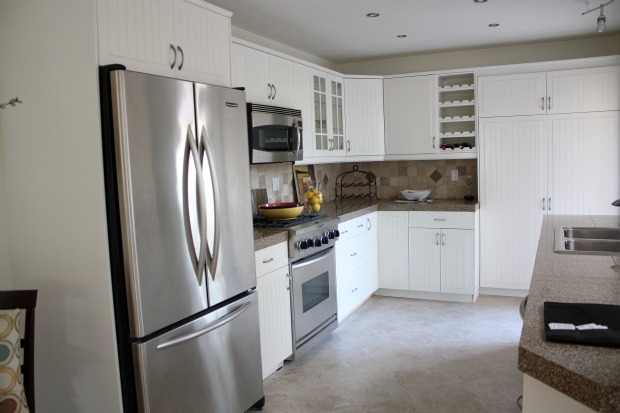 The house is very pretty and move in ready, however, after taking a closer look, we are pretty sure this flip was a rush job. There were lots of things that appeared halfway done. Definitely a red flag in our book. It made us wonder if they just put "lipstick on the pig" to sell the house.
This house is in contention, but a home inspection will answer a lot of questions.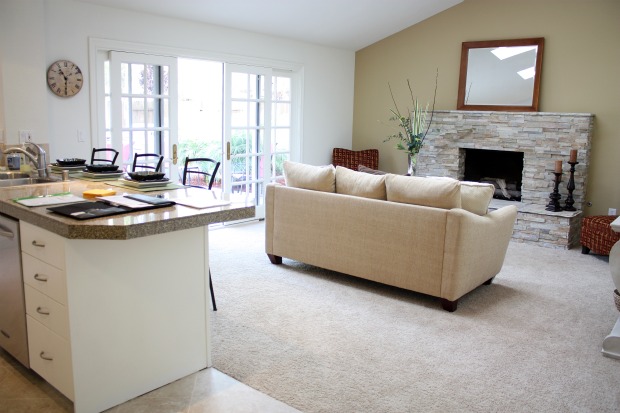 House #2:
This house is just a few blocks away from the first one. It's a lot smaller than the first, but the pictures online were so nice we thought it was worth a look.
This house is a 3 bedroom 2 bath and several hundred square feet smaller than the first house. The kitchen was gorgeous, the floors were gorgeous, and it's obvious the house has been well taken care of.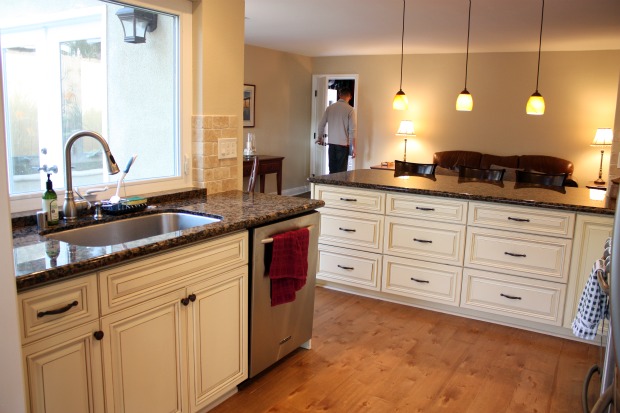 The house has a formal living room, family room, dining room, breakfast nook, nice size bedrooms, and nice yard. The only problem was that its just too small. If we had no kids this house would be perfect, but with 2 kids  and a giant dog, we'd be busting at the seems.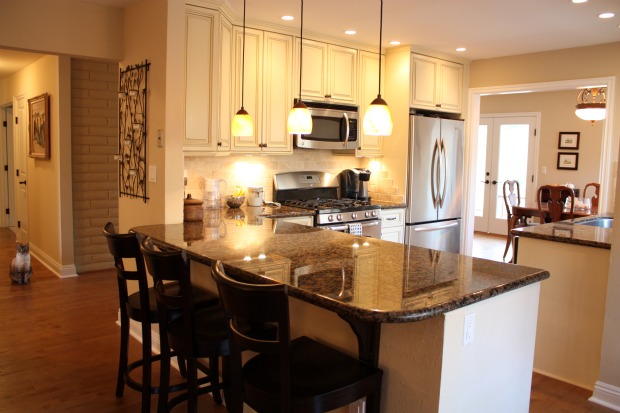 House #3:
This house is also in our neighborhood of choice. As soon as I walked in I loved it. It has 4 bedrooms, 3 baths, gorgeous kitchen complete with a double oven, formal living area, dining ares, and a very large great room (family room).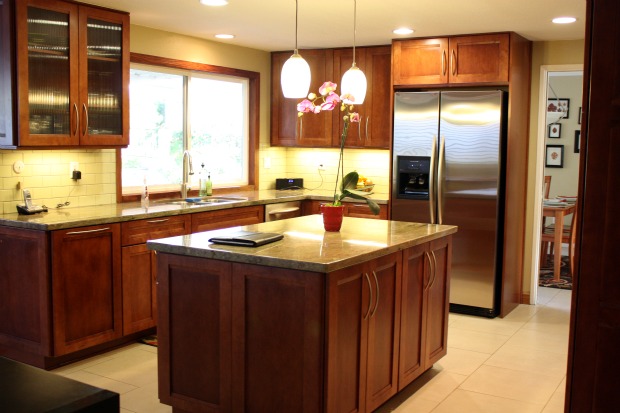 I loved everything the owner had done with the house…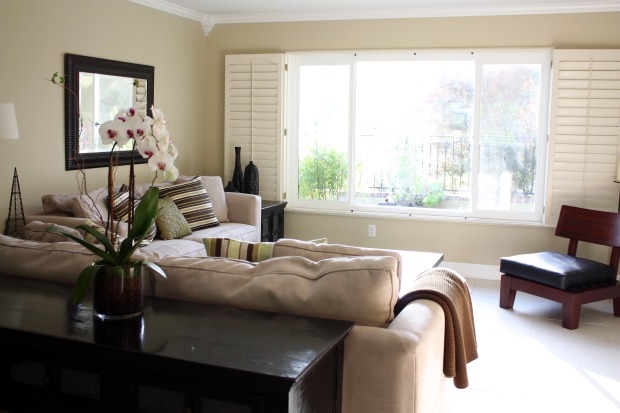 And then I walked upstairs…
They redid one bathroom and then stopped. I don't know if they ran out of money or what, but the upstairs was falling apart. It made me sad 🙁
This house is at the top of our price range so dumping lots of money to fix the upstairs is out of the question.
Another downfall…. the closer we got to the backyard the noisier it got. Once we opened the door we realized the house backs up to an extremely busy 4 lane road. And when I say busy, I mean busy. There were tons of cars going at least 45 miles per hour if not faster. Very bad for kids and not a good selling point.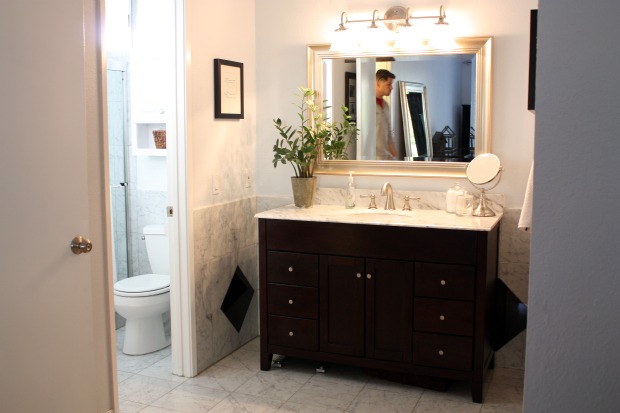 By the time we finished looking at these homes it was close to 8pm, which was 11pm east coast time. Mr. Weekly Bite & I were fried.
We have just over 12 houses to see on our list today. So far we haven't found a house we completely love. We went into this house hunt wanting a move-in ready home with minimal work. We are coming to the realization that it's just not gonna happen. We've changed our mindset as to what our goals are and what work we are willing to do.  And also what work we are willing to do before baby #2 arrives.
I'll keep you posted! Wish us luck 🙂