splash day = snow cones…
In my hometown in Texas, summer meant lots of beach/pool time & snow cones.
It had been over seven years since I had my last snow cone, so you can imagine how giddy I was when I discovered this place less then half a mile from our house.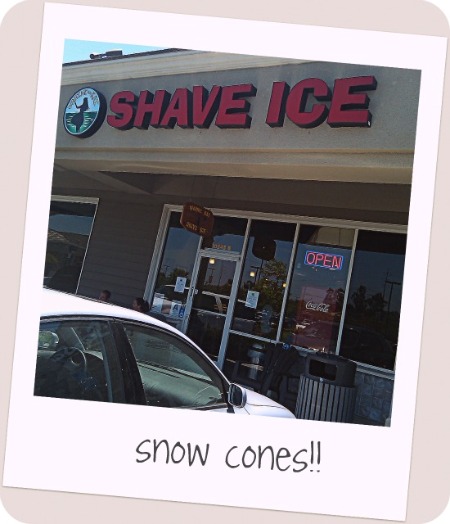 I had been holding out for that perfect day to try it out.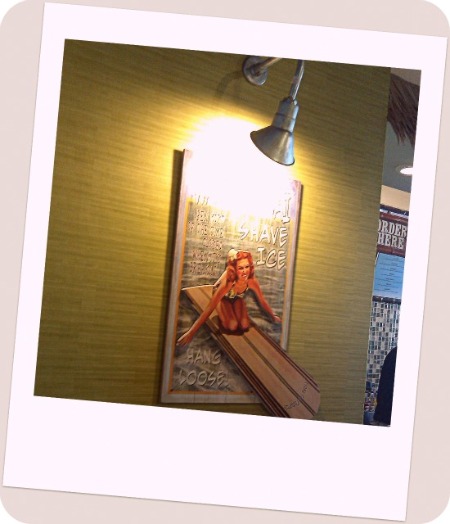 Yesterday was that day.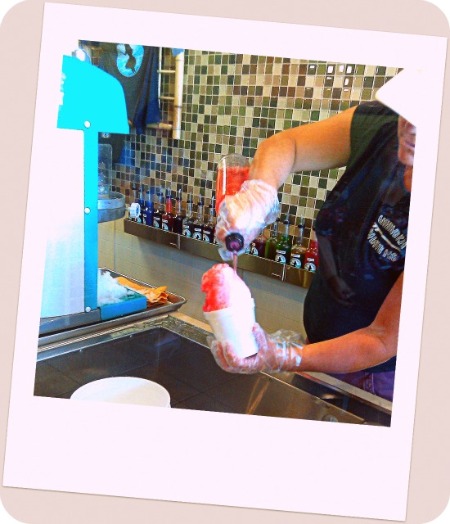 M had her first splash day at summer camp & the weather was nice & warm.
Perfect for snow cones.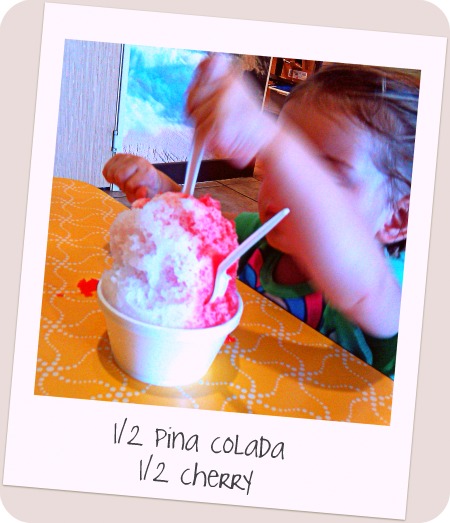 We split the small. (yes, that's their smallest size, we loved it)
Half Pina Colada, half cherry.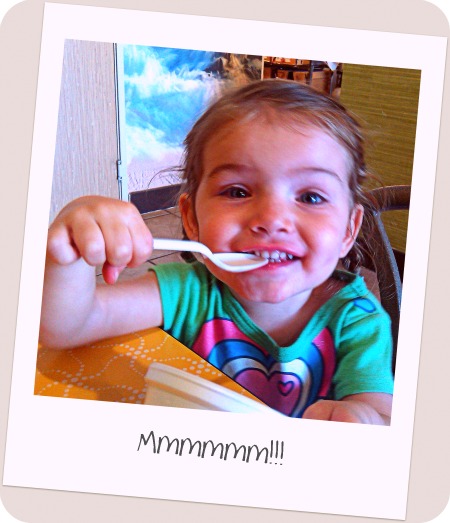 We will be visiting them again very soon 🙂