T Minus 2 Days & Counting…
There are only two days left until our house goes on the market… and who knows how many days till it sells. As stressful as this whole process has been, I feel like we're finally at a place where we can breath a little.
Yesterday the house stagers came and did their final staging. Shortly after, the photographer showed up for the photo shoot.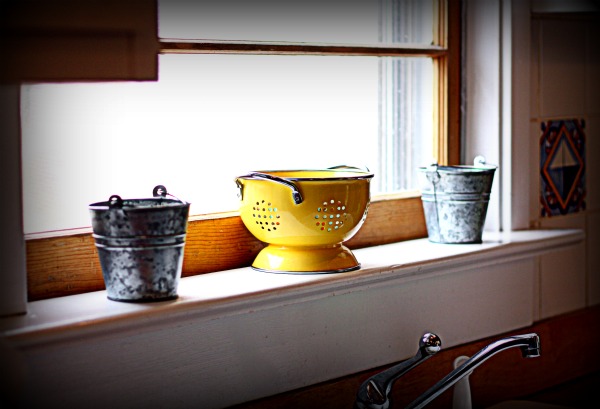 Mr. Weekly Bite and I have gone through the house selling process before, but it didn't compare to how involved this one has been. When we sold our home in San Diego 6 years ago, there were no stagers, and there was no photographer. Our realtor took the pics with her point-n-shoot and uploaded them herself.
The kitchen was the cleanest its ever been… then the stagers arranged the accessories for the pictures and said to keep it that way till the house sells. They even took away my cute hand soap holder. They said buyers don't want to know we wash our hands. Strange… but true. They said it's like leaving your toothbrush out during an open house… no one wants to see it…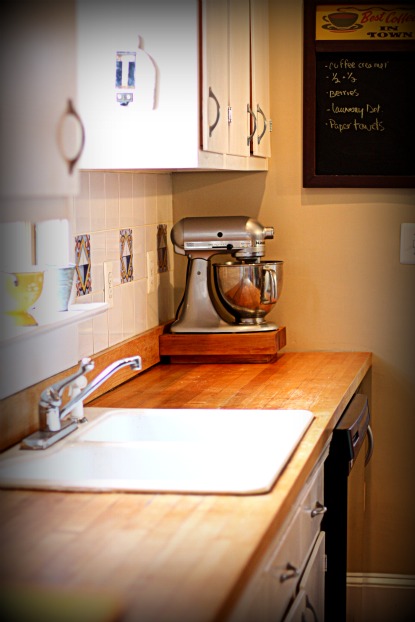 Fresh flowers were placed in every room. Actually, I only had this vase of fresh hydrangeas. They moved it around the entire house so there could be fresh flowers in every picture…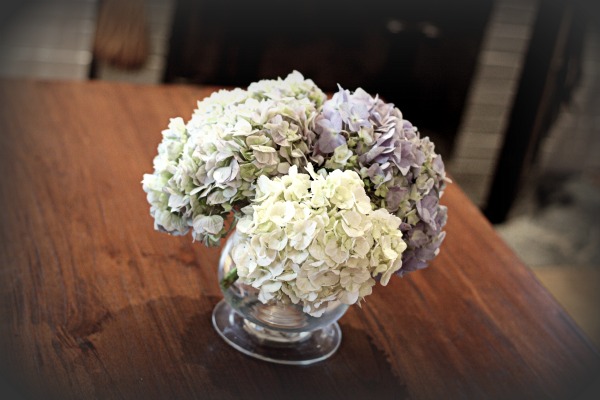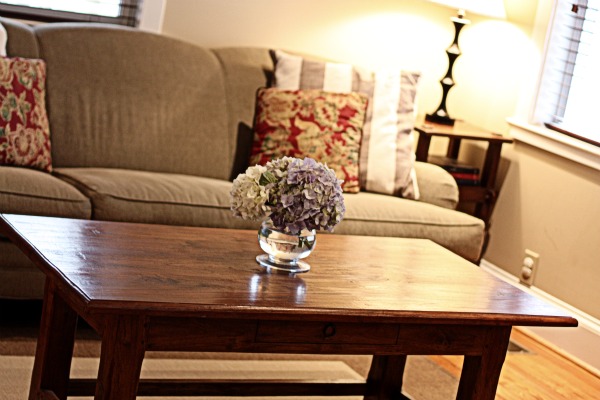 They arranged my end table books to display them. I originally had them on the middle shelf of each table. I was flattered they thought they were nice enough to display 🙂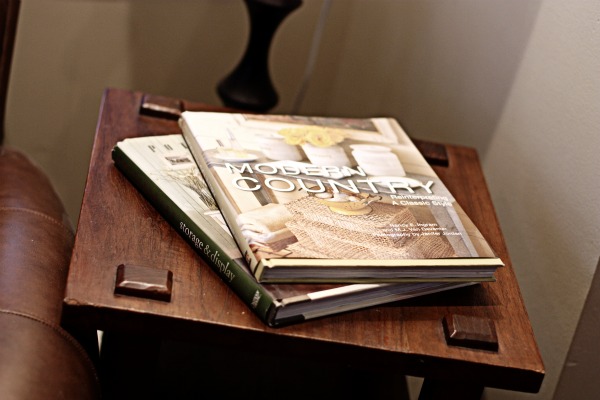 Mr. Weekly Bite & I painted the entry to the basement, as well as the stairs and the entire basement floor. For the basement entry we used the same color that's in our bathroom. We love it!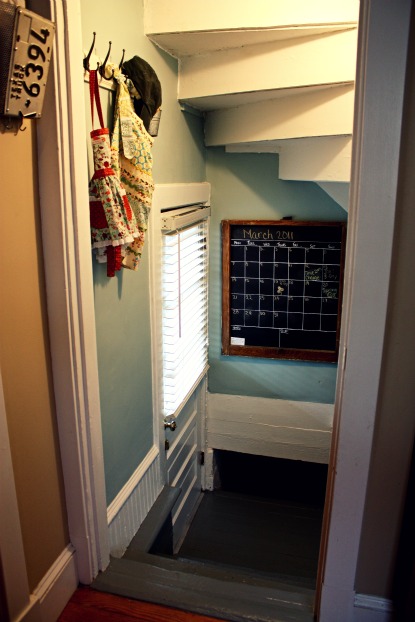 They arranged our aprons, Mr. Weekly Bite's hat, and our bucket of chalk.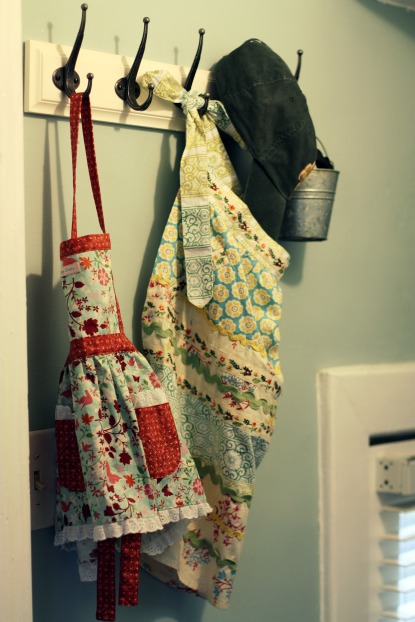 Remember the chalkboard calendar I made? It made the cut!! They loved it! We hung it on the wall of the basement entryway.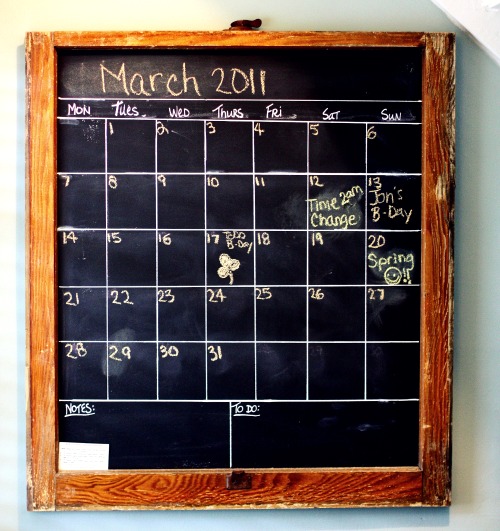 We converted the upstairs open loft to an office.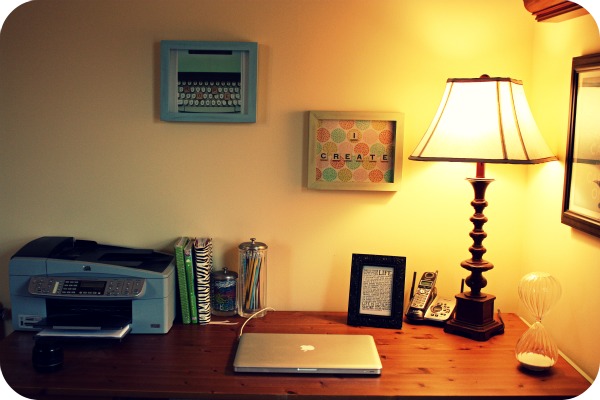 I finally got to hang my favorite prints on the wall 🙂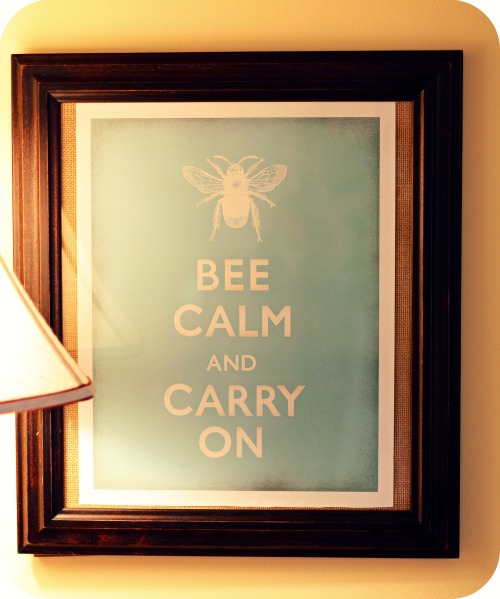 And last but not least, we added board & batten to the 2nd upstairs bathroom. We loved how it turned out in our master bath and couldn't resist adding it to the 2nd bath.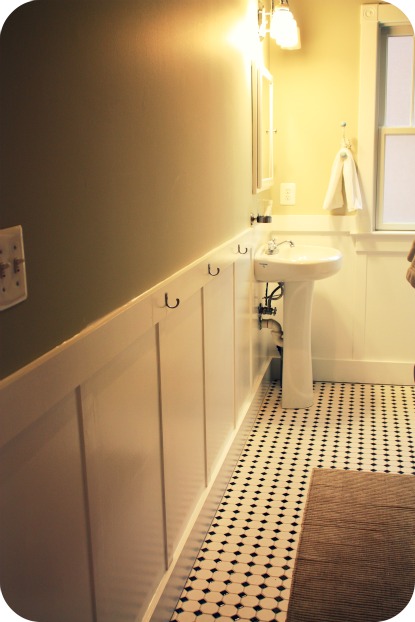 We've done just about all we can do. Now the challenge will be to keep our house in this super clean/non-lived in condition… which will be easy with a toddler & a 110 pound dog 😉