The Fascination that is Play-Doh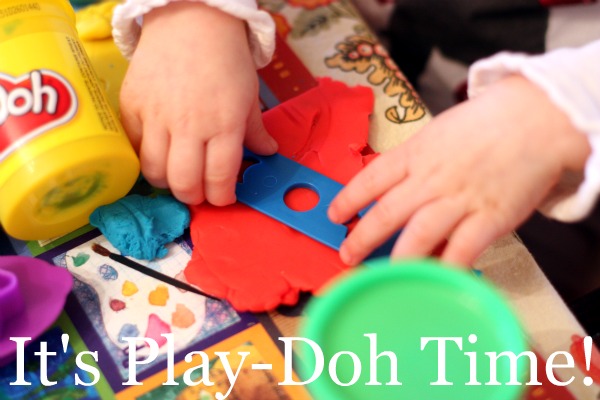 The freezing cold temps of winter make it challenging to be outdoors, especially for M.  Looking for different indoor activities we could do at home, I randomly purchased some Play-Doh.  I had no idea what her reaction would be. The main thought that crossed my mind was she'd try to eat it.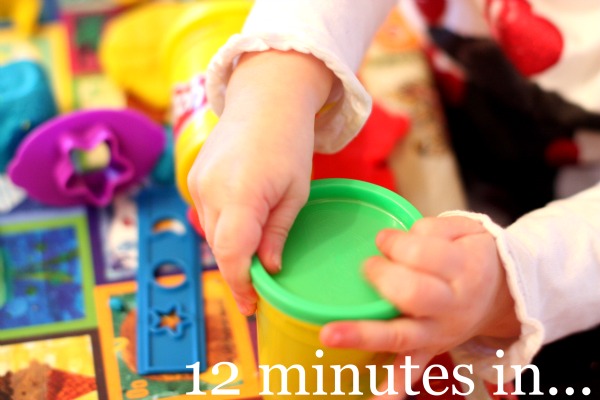 On a day where we peaked on every toy we had in the house, I decided it was Play-Doh time. I laid her mat on the table, set up the Play-Doh, put her in her chair, and waited to see what she'd do with it.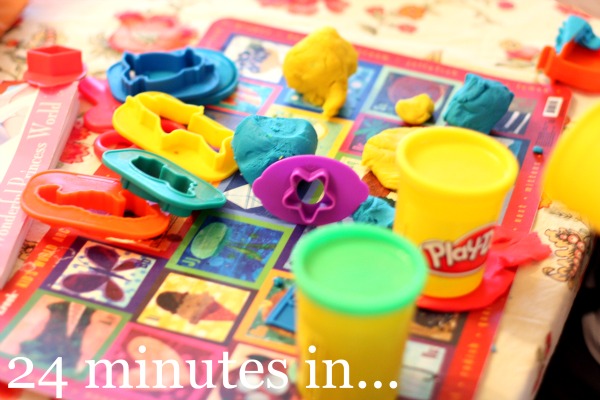 M was beyond fascinated.  So fascinated that she played for over an hour, without needing any of my help.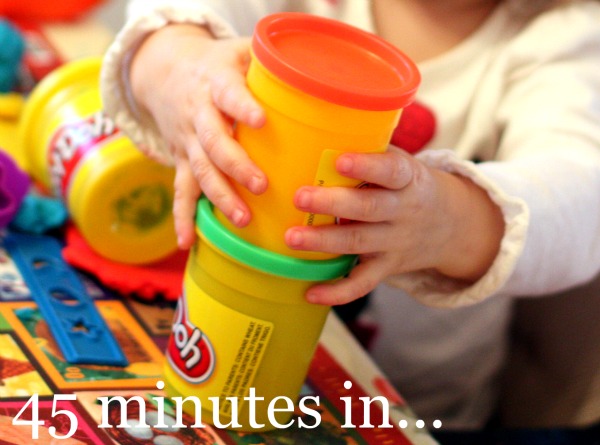 She mainly reorganized all the Play-Doh containers.  At one point she did bust out the rolling pin and tried to make some shapes.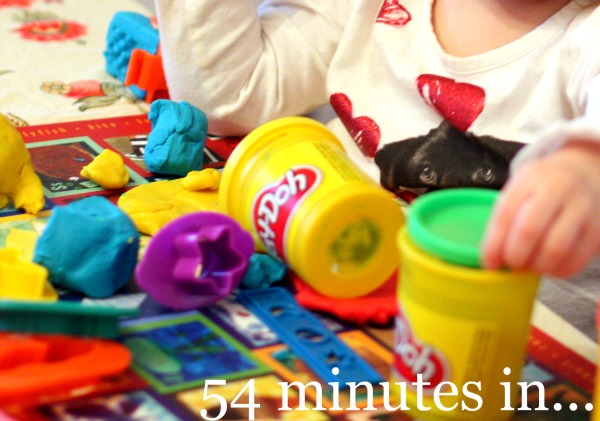 I'm very happy with this for three reasons…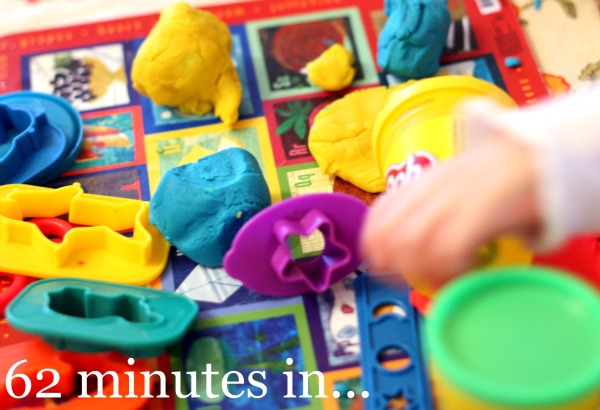 It kept her entertained for over an hour (with light supervision).
I was able to finish a load of laundry and clean & reorganize some kitchen drawers.
She didn't try to eat any of it 🙂 🙂
Success and happiness for all parties involved!
Weekly Bite house keeping note: I realize I still have the christmas header up, and I realize February is next week. Bare with me for one more week *pretty please* the new site design is just about done, we're just doing some final tweaking 🙂 Have a great weekend!