The Story of a Stool…
I want to start off by thanking you for being so patient with me.  I promise to have new recipes soon 🙂  For now, I want to share with you the story of a stool.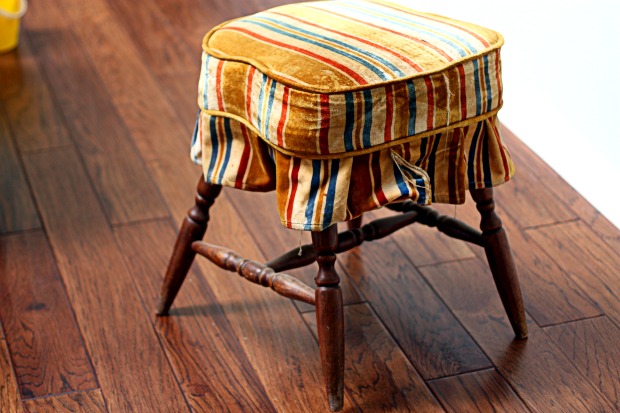 My mom made this stool before I was born. Everything in the picture is exactly how she made it. Minus the torn fabric and worn wood… nothing has been changed. My dad assembled the legs and my mom upholstered it. As a little girl, I remember her sitting on this stool at her vanity putting on make-up & jewelry. When I went off to college I needed a stool for my desk. She gave me her stool and I gladly accepted it. This stool stuck with me all the way through grad school. After I graduated and got engaged to Mr. Weekly Bite we were going through all the things we wanted to move. He immediately picked up this stool and said "trash?" I refused to throw it away.
We've moved three times now. Every time we move I always see him try to sneak the stool in the throw away pile. I refuse. He questioned my craziness. My answer was always the same. I wanted to recover it. Thirty-five years later, this stool finally got a makeover.
I removed the material and cut new padding. Mr. Weekly Bite fixed all the legs and I went fabric shopping.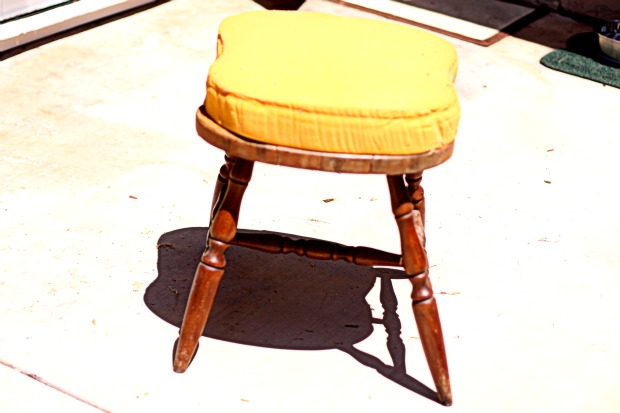 M supervised 😉
Nineteen dollars and a little bit of wood polish later… this is the final result.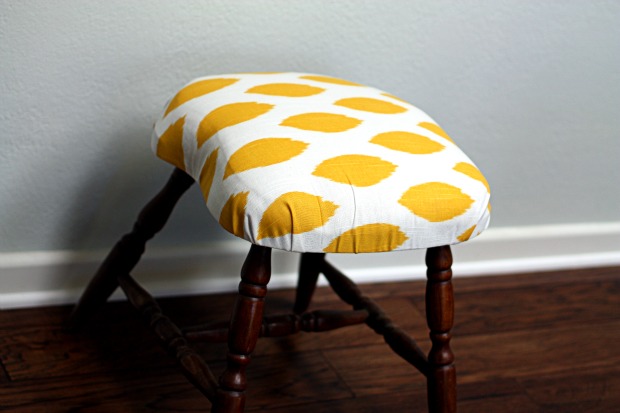 We love it!! It goes perfectly in our living room 🙂
Here's another before pic…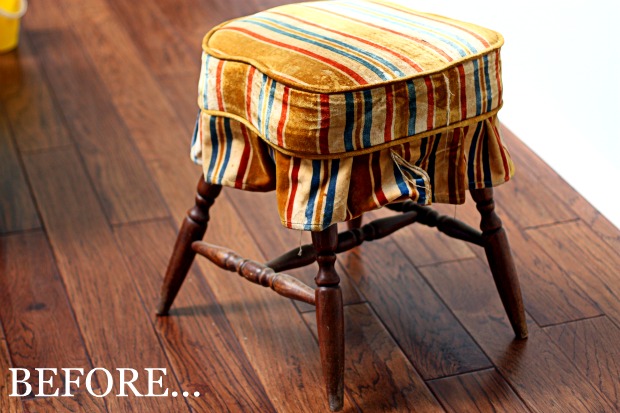 And the after…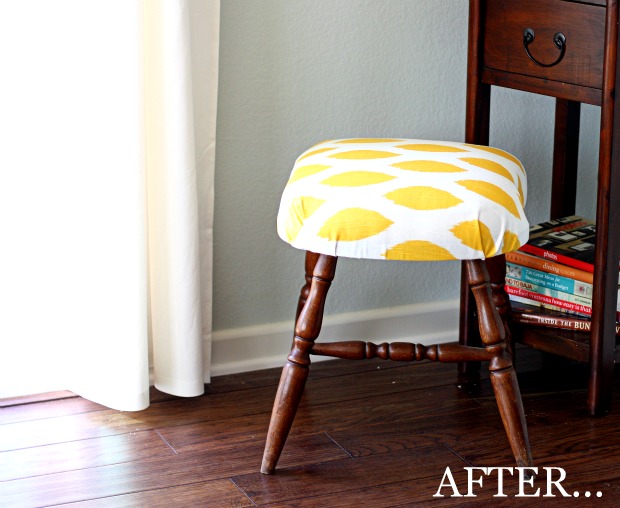 M's response… "SO PRETTY MOMMY!!!!"
I can't wait for my mom to see it 🙂 I know she'll love it!