We Bought A House!!!!
We did it!!! Mr. Weekly Bite & I bought a house! Yay 🙂
After seeing over twenty houses and writing three different offers, we ended up with the perfect house for us!
And… for the first time ever, I finally get an entryway!
I couldn't be happier about this 🙂 🙂   The last two homes we owned had no entryway.
The house was built in the 1970's and was completely gutted. It has 4 bedrooms, 2 full baths, a living room, and a family room. The previous owner thought she was going to live here forever, so she gutted it and started making it the perfect house. When she was close to finished, she decided to buy a home on the beach. Lucky us 🙂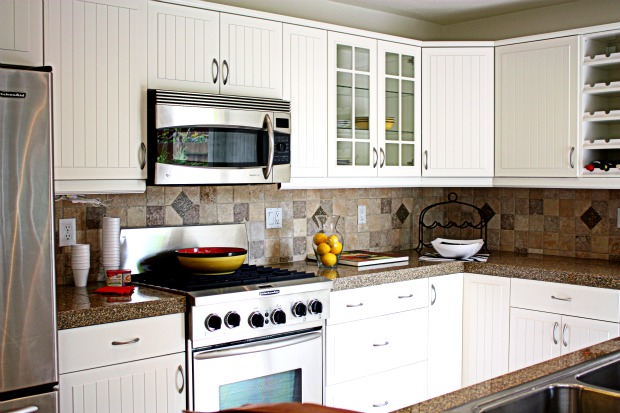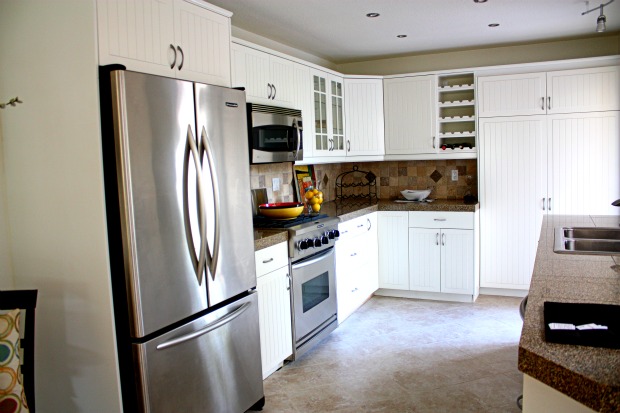 The house is pretty much turn key. The only issue I have is with the carpet. I have nothing against carpet, but for some reason she put it in the dining room. I have no clue why, but that seemed to be a common theme in the homes we saw. With a two year old, a baby, and a large shedding black dog, carpet = disaster. Other than personalizing the house with paint colors, we'll remove the carpet and install would floor everywhere there is carpet, except the bedrooms.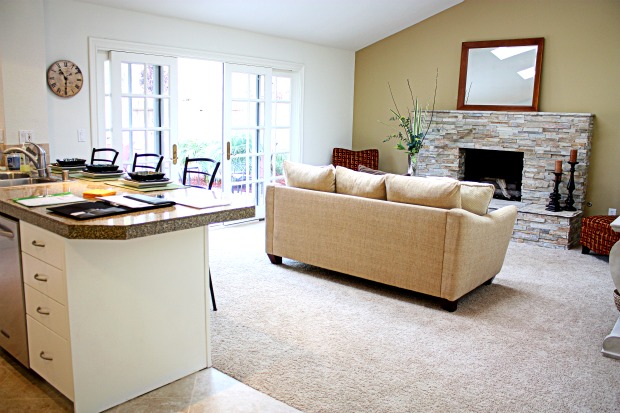 One of our favorite features is the backyard! Its huge! We love the patio & built in barbecue pit. The yard also has a lemon tree, lime tree, grapefruit tree, & fig tree!! Score!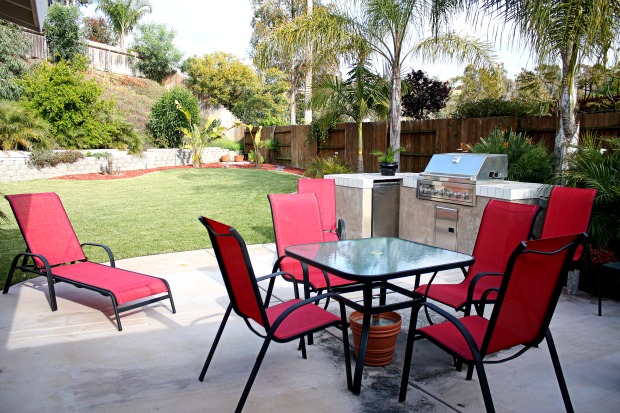 Another plus is this gorgeous park around the corner…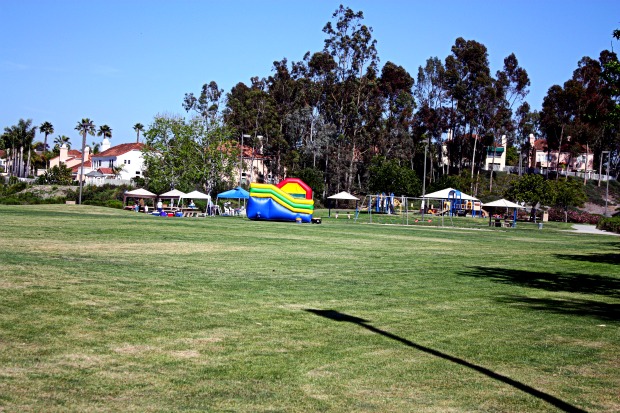 …which over looks this incredible lake!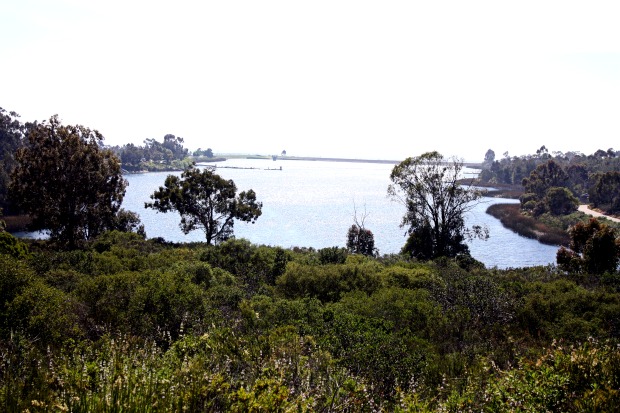 After a whirlwind of a week, Mr. Weekly Bite & I are very happy with the end result 🙂
We fly back to the East Coast today. We will officially be back in San Diego for good in just over 40 days!