What We've Been Up To…
Hello!! I hope you had a wonderful Christmas. The past 2.5 weeks have been a complete blur. It has been a very fun, busy, exhausting holiday season for us. Here's a glimpse of what we've been up to.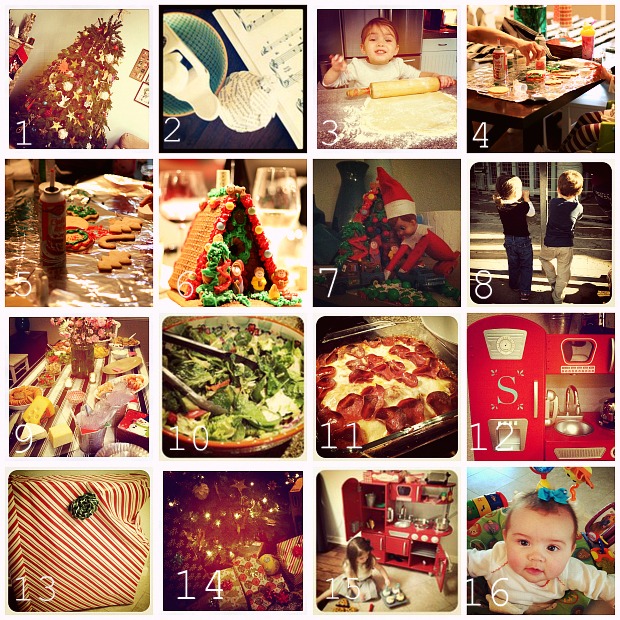 Buy & decorate a 10ft Christmas tree (biggest we've ever had).
Make book page ornaments for said tree.
Make Christmas cookies with M.
Decorate Christmas cookies with M & her cousin.
Adults take over decorating cookies because we quickly realized giving two 2-year-olds a can of icing is disastrous.
Make our first gingerbread house (thank you Trader Joe's)
Position "Howie", M's elf on the shelf, decorating the gingerbread house.
Cousin's mesmerized with the elephants at the zoo.
Throw a holiday party.
Make salad for pre-Christmas dinner.
Make pepperoni chicken parmesan for pre-christmas dinner.
Put together M's kitchen the night before christmas
Play Santa and wrap M's kitchen
Continue to play Santa…
Watch the joy of a little girl playing with her new kitchen.
LK (who is 5 months old?!!) has her first Christmas 🙂
We are excited for what 2012 has in store for us! Happy New Year!