Five Ingredient Lasagna…
The inspiration for this recipe came from the weather, the day, and the occassion.
The weather… cool and crisp
The day… Sunday
The occassion… The 13th annual Halloween Parade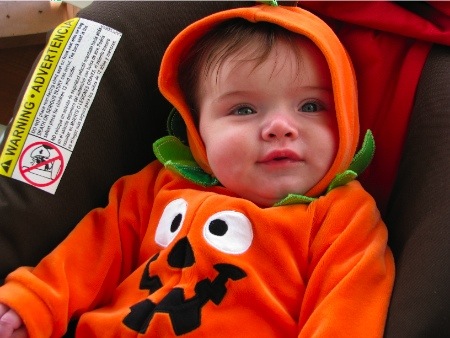 How cute it that little pumpkin!!!
Before the parade, my day started by prepping this super easy lasagna! First thing I did was cook extra lean turkey sausage (remove from casing)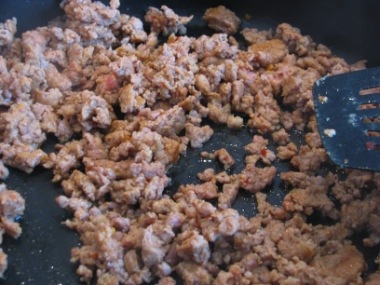 Next, add one 26oz jar of any pasta sauce you like and let cook until bubbly.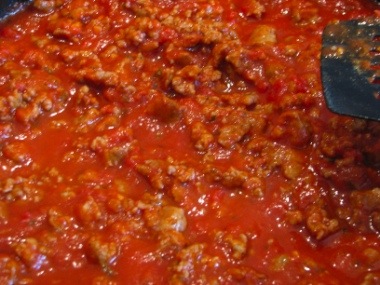 While the sauce is simmering, cook about 11 lasagna noodles according to directions on the box. This recipe uses 9 lasagna noodles, but I like to cook a couple extra in case one breaks.
As soon as the noodles are cooked, the layering process can begin!
Spread 1/3 of sauce on bottom of 13×9 dish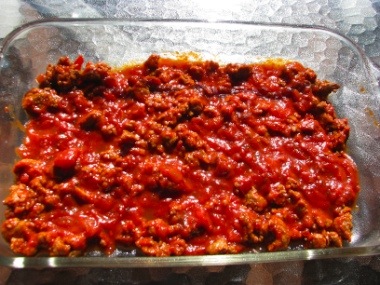 Top with 3 lasagna noodles, then spread 1 cup of ricotta, then 3/4 cup shredded mozerrella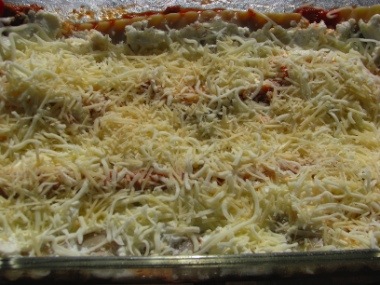 Repeat with one more layer… then top with last 3 lasagna noodles, top with remaining sauce and a little cheese.
This lasagna literally took me 20 minutes to put together. I stuck it in the fridge and took my little pumpkin to the Halloween parade.
Here are the parade highlights
My little pumpkin…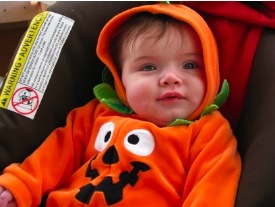 The School of Hogwarts…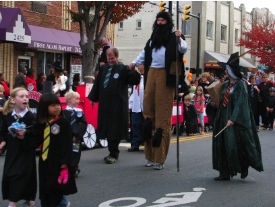 A little princess…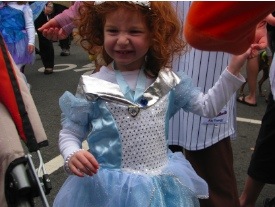 Another cutie pie…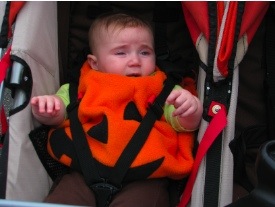 Several hours later…..
Cover the lasagna with foil and cook at 375 degrees for 40 minutes
Remove foil and cook for 10 more minutes.
Let stand for about five minutes before serving.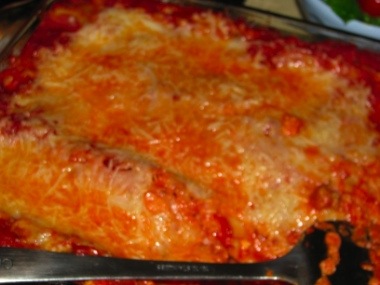 The verdict… so good a two year old ate it!!!
Ingredients:
1 lb lean turkey Italian sausage (removed from casing)
1 26oz jar pasta sauce of your choice
9 lasagna noodles
2 cups part skim ricotta cheese
2 cups reduced fat mozarella
Cook sausage until brown. Add pasta sauce and simmer until bubbly. Cook lasagna noodls according to instruction on the box. Spread 1/3 pasta sauce on bottom of 13×9 dish, top with 3 lasagna noodles. Spread 1 cup of ricotta and top with 3/4 cup of mozarella cheese. Repeat with one more layer. Top with last three lasagna noodles. Spread remaining sauce on top… sprinkle with last of mozarella. Cover lasagna with foil and bake at 375 degrees for 35 minutes, remove foil and cook for additional 10 minutes or until cheese is ready.
~~~~~~~~~~~~~~~~~~~~~~~~~~~~~~~~~~~~~~~~~~~~~~~~~~~~~~~~~
Question…
What are your go to dinners that are quick and easy?