Bananaberry Smoothie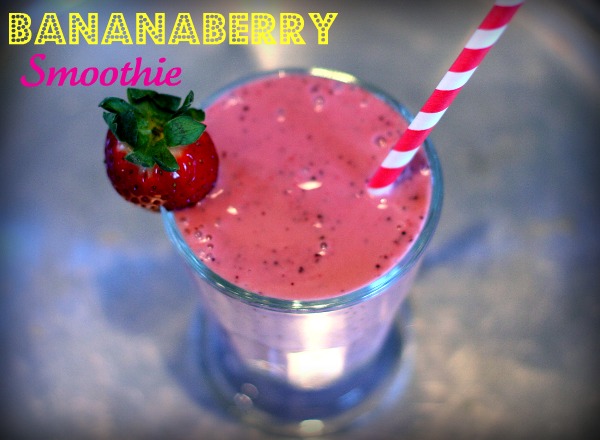 Despite the freezing cold temps, I've been craving lots of smoothies.  There's something clean and refreshing about a smoothie.  You wanna know something weird though… when I drink a smoothie for breakfast, I drink a cup of coffee too.
See, weird.  Anyone else do that? Or am I solo on this one?
Despite my weirdness, this smoothie is perfect.  It also makes for a great kiddie snack too!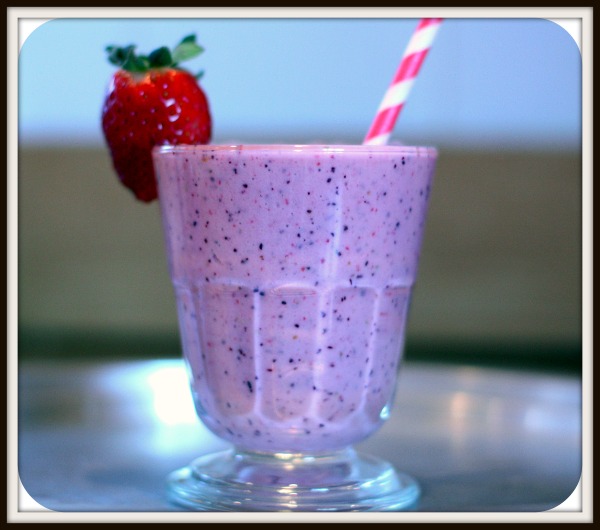 Here's everything you need:
1 frozen banana
1/2 cup fresh or frozen strawberries
1/4 cup fresh or frozen blueberries
1/2 cup greek yogurt
1/2 cup mango nectar
Throw everything in a blender and blend away 🙂  If you're using all fresh fruit, add a handful of ice cubes to make it nice a slushy.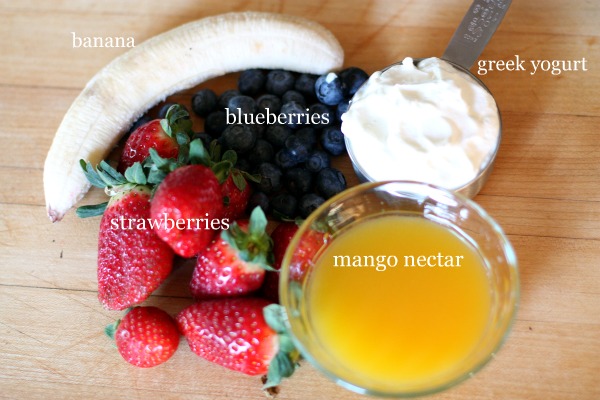 You can also change up the flavors of this smoothie by switching out different fruits or a different flavor nectar.
Someone else enjoyed the smoothie too….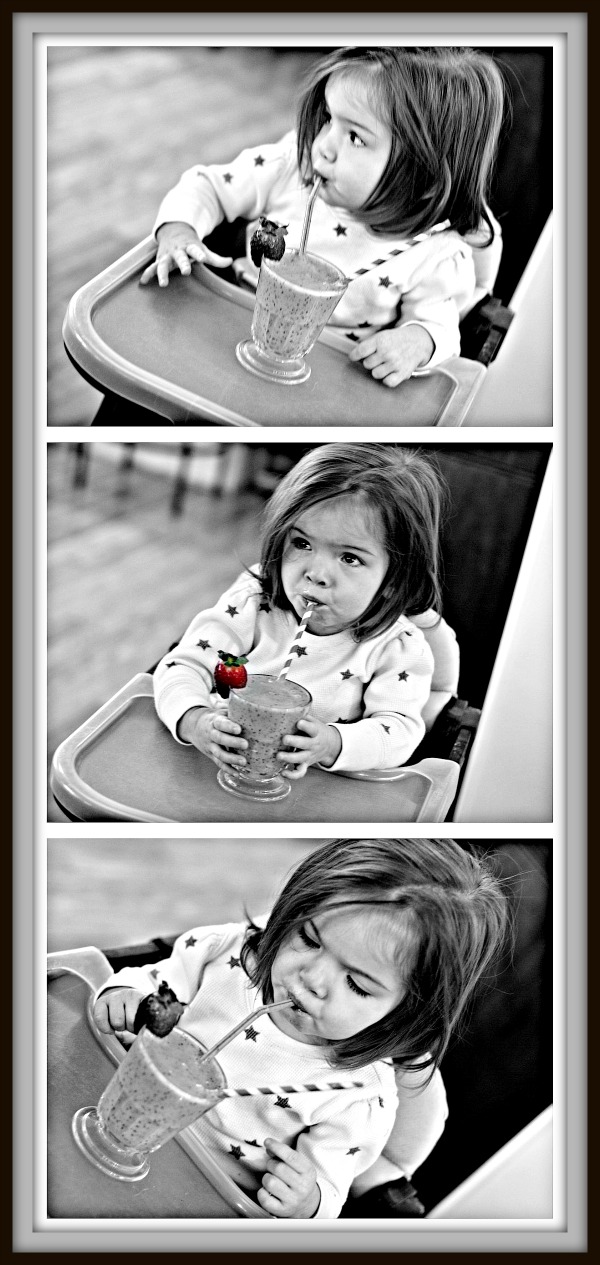 This was clearly the highlight of her day 😉