English Muffin Pizza – Kiddie Style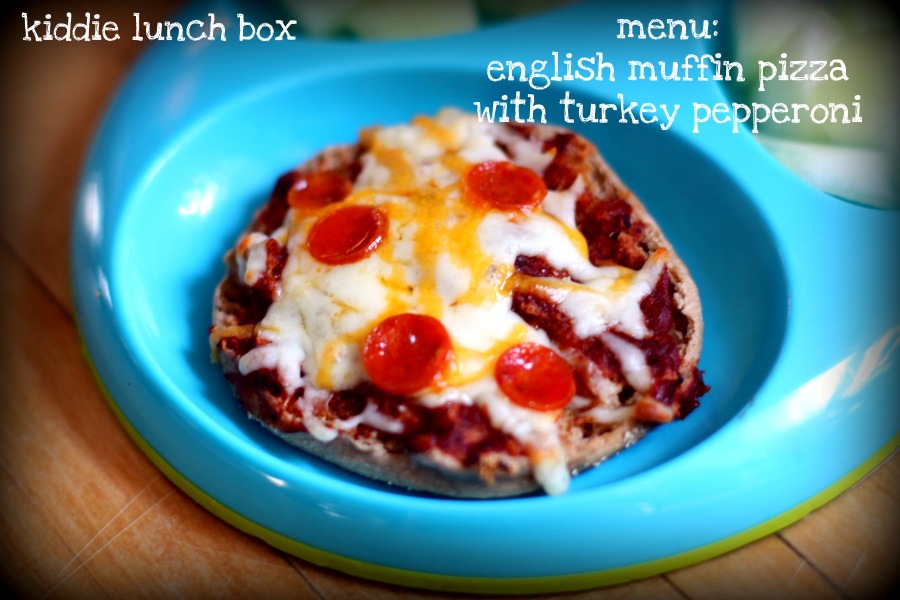 Believe it or not this is the first time I've made an English muffin pizza for M.  How had I not thought of this classic combo before?  M first tried this several weeks ago at her boyfriend Leo's house. Leo's mom & I joke about how the two of them are 'meant to be'. I dropped her off for a little play date and Leo's mom made this for lunch.  They looked so cute sitting at the table together eating their little pizza's.
Saturday I decided to whip one of these up for lunch.  I served it with a side of honeydew melon.  M obviously hated it 😉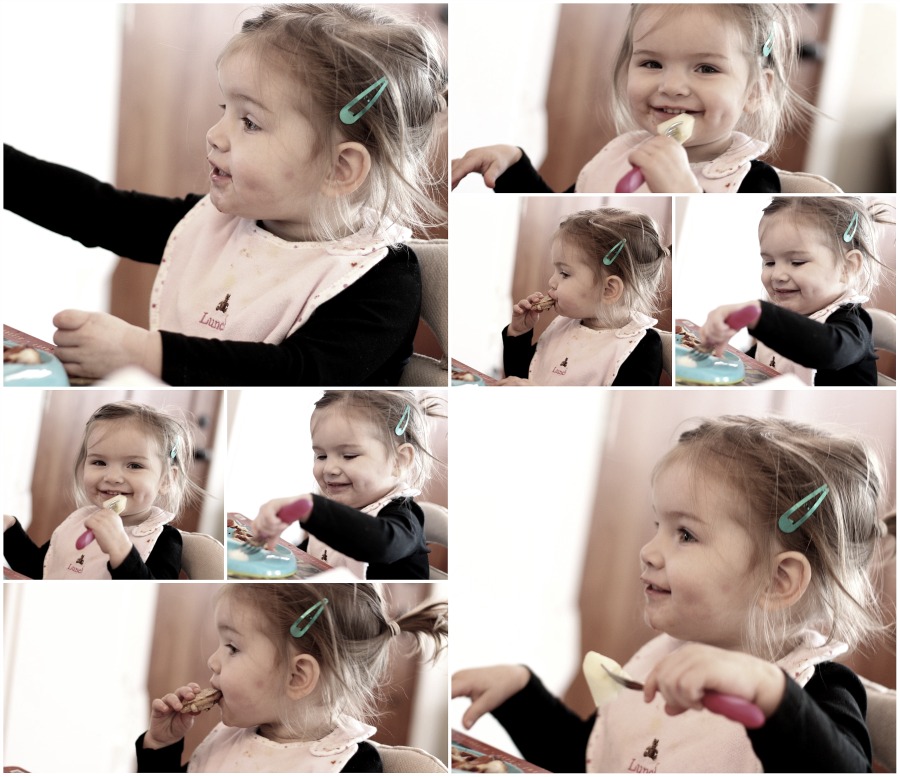 Just kidding 🙂  She devoured the entire plate!!  She loved it so much Mr. Weekly Bite decided he wanted one for lunch too.
All I did was split open the English muffin and toast it a little on the stove top.  Then I spread a little pizza sauce on top and topped it with mozzarella & cheddar cheese.  You can add whatever toppings you like.  I kept it simple and left some with plain cheese & topped others with mini-turkey pepperoni I received from Hormel several weeks ago.  I might try adding a little veggies next time I make this.
M loved this so much I added this to our regular lunch rotation 🙂
Whats your favorite way to eat pizza?  Other than the normal way 🙂