Kiddie Snack: Honey + Sea Salt Roasted Chickpeas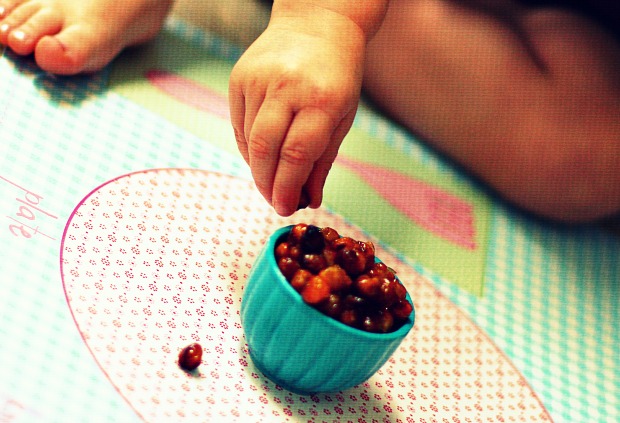 I'm a little late to the party when it comes to roasted chickpeas. I've seen these all over the web for a couple of years and I am finally getting around making them for M.
I have to admit, I was pretty hesitant at first.
Can chickpeas really get crunchy like a nut? Won't it taste soggy?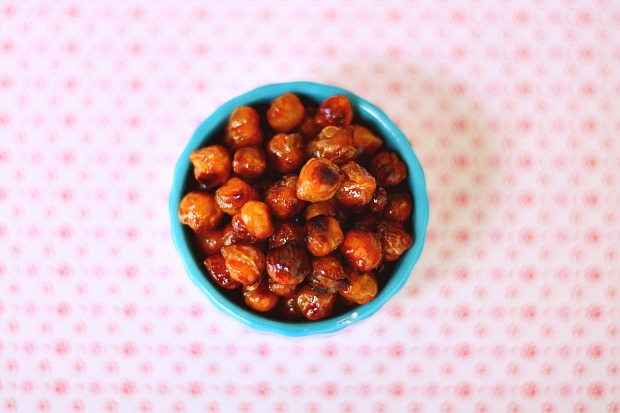 What convinced me was how healthy chickpeas are. Full of fiber & protein, it does sound like the perfect little snack for my bottomless pit of a daughter.
Here's everything you need:
2 14 ounce cans chickpeas
1 tablespoon canola oil
2 tablespoons honey
1/2 tsp sea salt
First, you want to drain and rinse the chickpeas. Lay them out on a paper towel to dry out for about 20 minutes.
Preheat the oven to 400 degrees. Lay the chickpeas out on a large baking pan so that they create a single layer. Toss with canola oil and 1 tablespoon honey.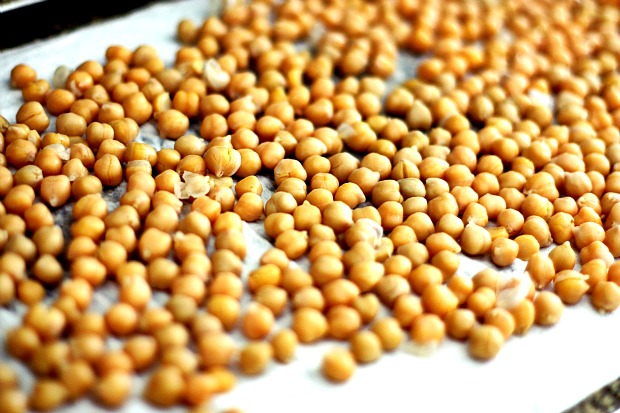 Bake for 40 minutes, stirring every 10 minutes. Once the chickpeas are browned, remove from the oven toss in 1 tablespoon honey and sprinkle with sea salt.
Bake for 7-10 more minutes.
Remove from the oven and let them cool completely. The longer they cool, the crispier they will get.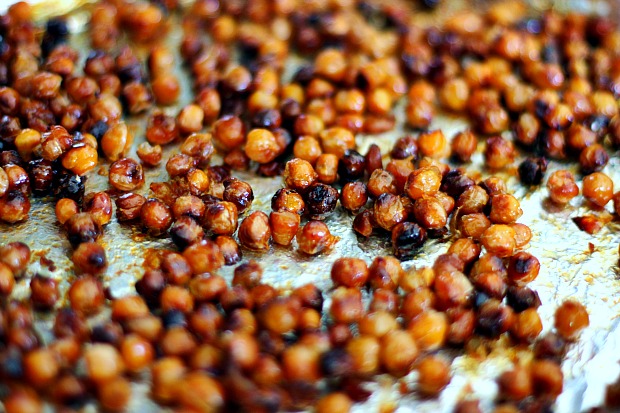 The verdict?
We loved them! M loved them! The sweet from the honey was the perfect balance to the sea salt. I'm excited to start adding them to salads, as yogurt toppings, and to M's lunches 🙂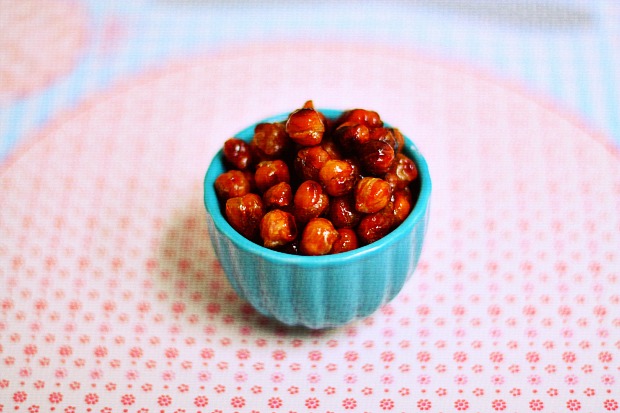 Have you ever tried roasted chickpeas?