PB&J Wafflewich – {Kiddie Breakfast}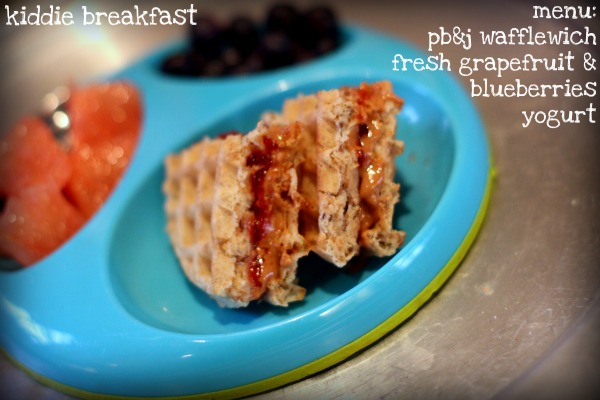 This is M at 5:50 this morning.  She looks just as happy as I do to be awake at that hour.  She's patiently waiting for her waffle to finish toasting…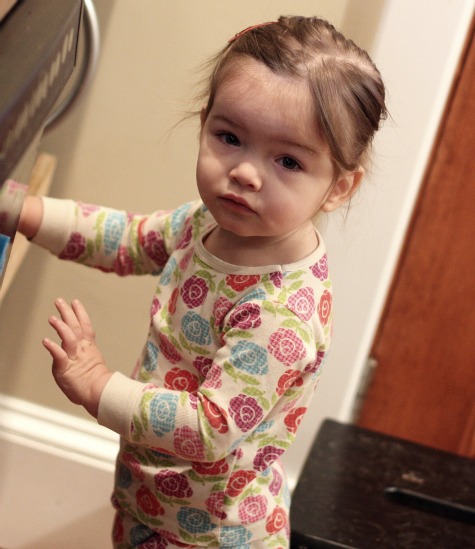 Speaking of waffles… Ever had a wafflewich before?  They've been around for a loooong time.  We love them 🙂  I love how you can make them sweet or savory, whatever your taste buds are asking for.  Here are some of M's favorite combos:
Cream Cheese & Jam
Veggie Sausage & Cheese
Hummus & Pickles (no lie)
Just Melted Cheese
This morning we both had the classic combo of PB&J.  I love how melty the peanut butter gets when spread on a toasty waffle 🙂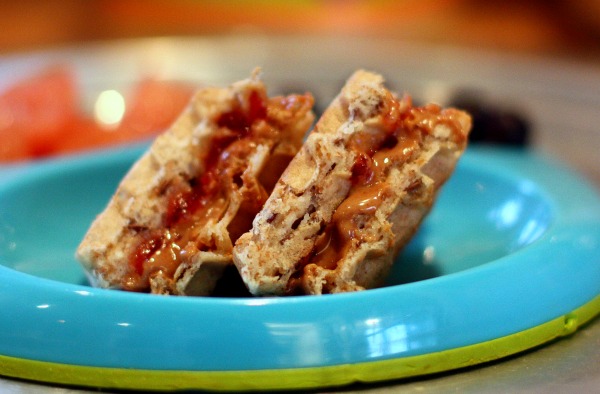 All you do is take your favorite brand of whole grain frozen waffles (or you can make them from scratch), toast it, add your favorite filling, place another toasted waffle on top, & enjoy 🙂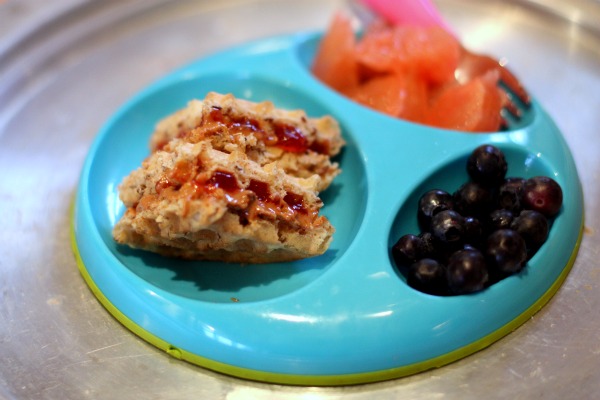 M had hers with a side of yogurt.

She quickly became the happiest kid at 5:50 in the morning 🙂