Peanut Butter Raspberry Oatmeal Breakfast Muffins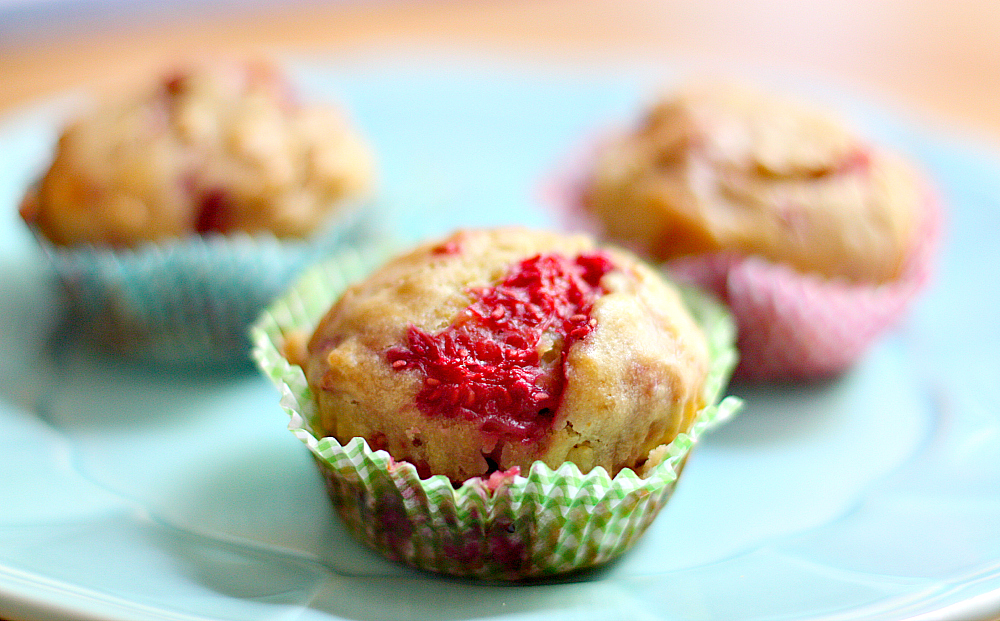 It's Back-to-School season and I am always looking for new and creative breakfast and lunch ideas for my kid's.  The weekends are always time for me to play catch-up. I like to plan meals for the week, talk to my family about breakfast and lunch ideas and do as much food prep as I can to make the weekdays a little easier. We love making muffins in our house.  They are quick, easy, and can easily be frozen.
My girls love baking with me, so together, we made these amazing Peanut Butter Raspberry Oatmeal Breakfast Muffins. They are delicious, healthy, and the addition of Dole Frozen Raspberries ( chosen for their convenience & captured at the peak of ripeness).  They are always fresh no matter the season and is a great economic value. All you do is pick your portioned and freeze the rest to prevent waste.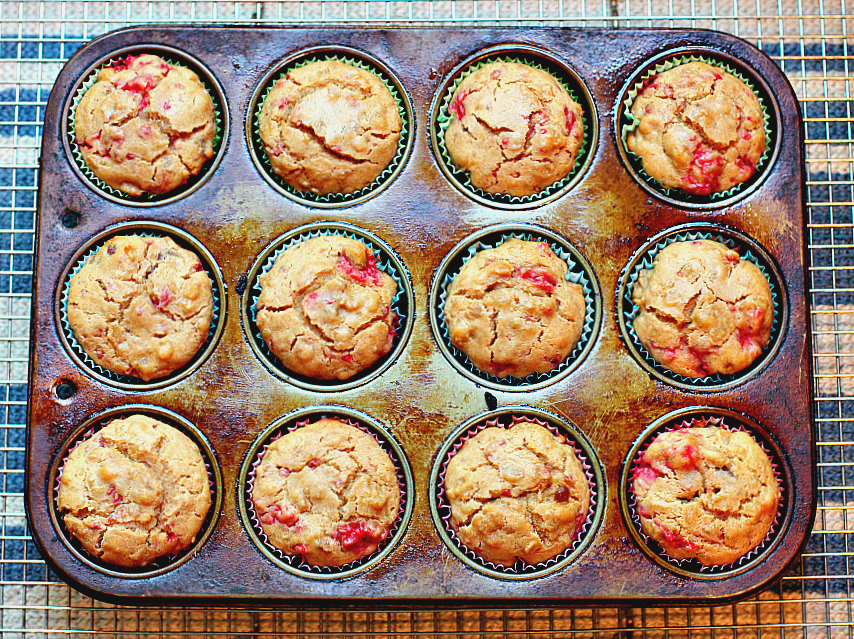 Made with whole-wheat flour, oats, peanut butter, & fruit, they provide plenty of energy to keep my kid's going. The raspberries can easily be substituted with frozen strawberry, blueberries, or any frozen fruit to your liking. Toppings such as strawberry cream cheese would make the perfect topping to these already delicious muffins!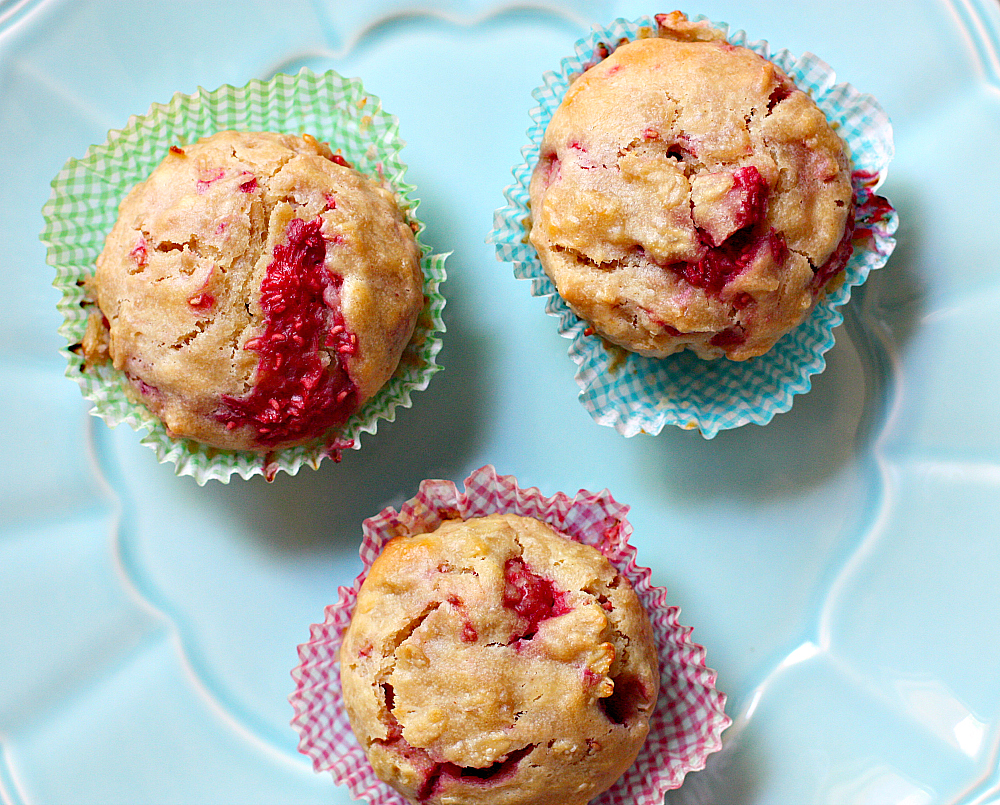 We like to make these muffins on the weekends and freeze half of them, that way we can pull one out the night before for an easy and nutritious breakfast. For more recipes using frozen food, fruits, and veggies, head over to Easy Home Meals.
Peanut Butter Raspberry Oatmeal Breakfast Muffins
1 cup frozen Dole Raspberries (thawed)
2 cups 1% or skim milk
1 cup rolled oats
1/2 cup creamy all natural peanut butter
1 1/2 cups whole-wheat pastry flour
2 teaspoons baking powder
1/2 teaspoon kosher salt
1/2 cup light brown sugar
4 tablespoons unsalted butter, melted
1 egg
Preheat oven to 425 degrees. Line your muffin with liners. I like to spray a little nonstick cooking spray at the bottom of each liner. Place the frozen raspberries in a colander and thaw under running cold water. Once thawed, pat gently to dry. Set aside. Pour milk into a medium saucepan and slowly bring to a boil. Add in your oat and cook for only five minutes. Add the peanut butter and stir until smooth. Let cool.
Next, in a large bowl whisk together your flour, baking powder and salt. In a smaller bowl, whisk together the melted butter, sugar, and egg until smooth and blended. Add you egg mixture and oatmeal mixture to your dry ingredients and stir until mixed through. Next, gently fold in your raspberries. Some will get smashed in the process which is good. It makes the raspberries flavor standout in the muffins.
Fill each muffin cup about 3/4 full. Bake for 15 minutes or until a toothpick inserted in the middle comes out clean.