Tortilla Rolls – Kiddie Style!
I'm always on the lookout for new creative meals to feed M.  When I saw these tortilla rolls I immediately thought she would love them.  I changed up the recipe to make it more kid friendly (which means less spicy).
Here' what when into the mix:
1.5 tablespoons cream cheese
1 tablespoon mild cheddar cheese (shredded)
1/4 tsp low-sodium taco seasoning
1 tablespoon mild salsa
Mix everything together, spread mixture onto a whole wheat tortilla, roll tortilla up, slice & serve.

I served it with fresh spinach leaves & grapefruit sections.
I know what you're thinking… Why fresh spinach leaves? Because every time Mr. Weekly Bite or I eat a salad she begs for the spinach leaves.  I'm just going with it and enjoying her eating spinach while I can.
The big question is…. Did she like the meal? Here's the verdict….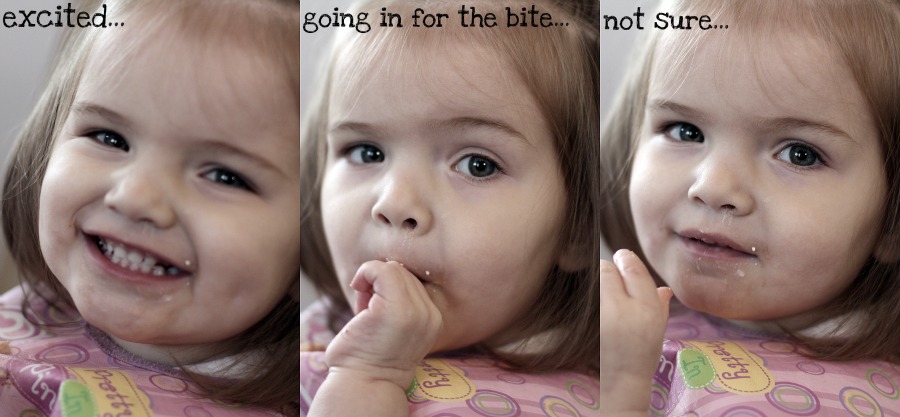 This is what she did with her plate for twenty minutes….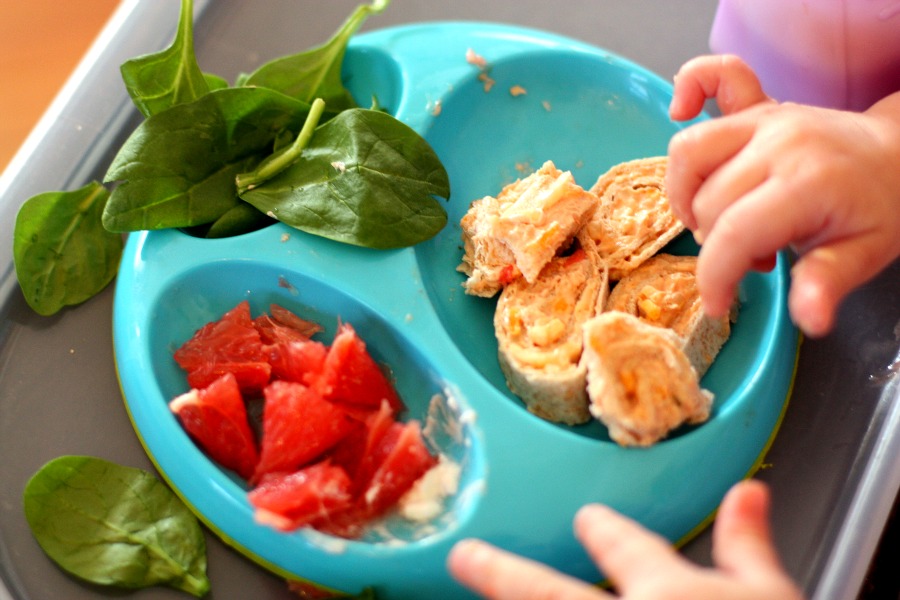 Final verdict?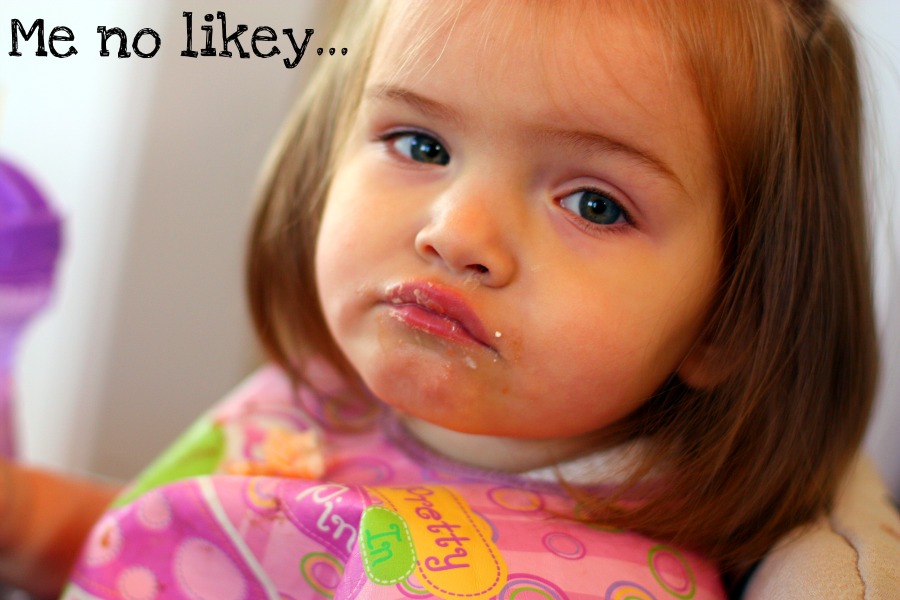 She did not like this at all 🙁  Boo.  At least I tried… right?
After much fussing, I made her a PB&J.  Hopefully she'll like my next creation 😉