Blueberry + Lime Jam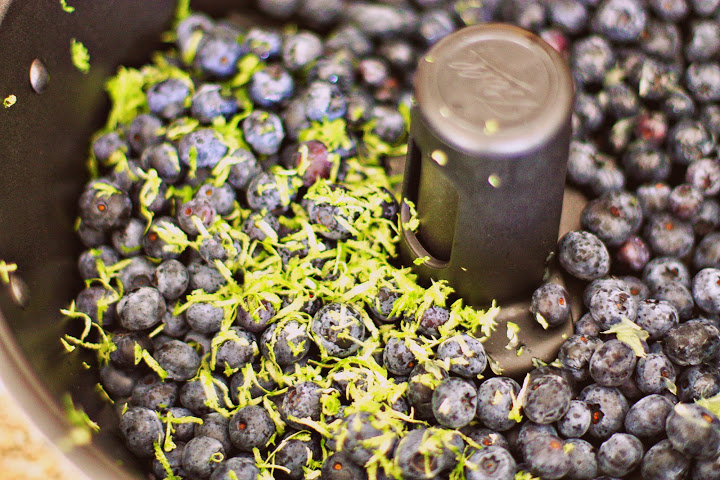 I have to admit that I'm not much of a canner. I always feel so intimidated by the whole process. The people from Ball Canning Company were kind enough to send me their FreshTECH automatic Jam & Jelly Maker, along with enough pectin and canning jars to make jam and jelly for the entire year.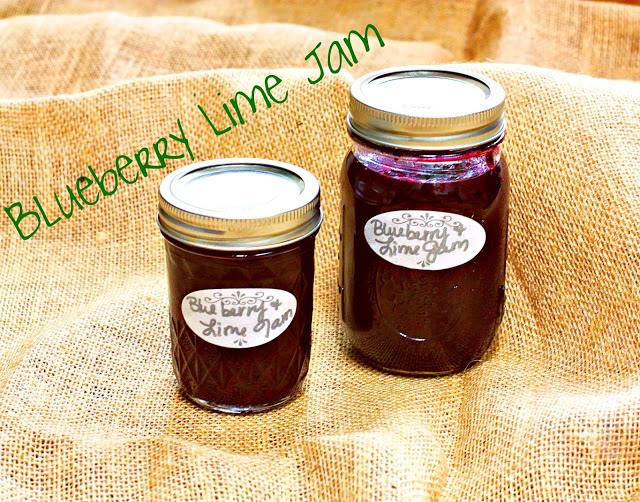 Our garden has been a little wimpy this year, so I didn't have much to choose from. Then one day, due to lack of communication, my husband and I both went to the grocery store on the same day and each came home with two pounds of blueberries. Our girls love blueberries, but there was no way we'd be able to eat them before they spoiled. So, between the massive quantity of blueberries, and the hundreds of limes growing on our lime tree, I decided to give my little jam maker a try.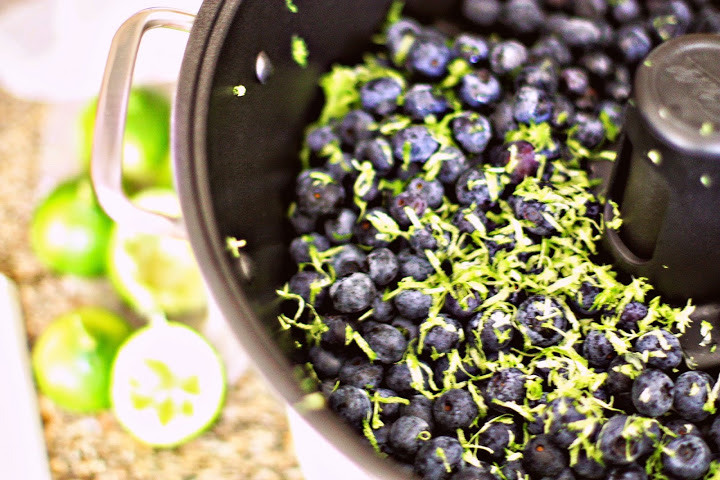 That jam maker is one cool machine. Within twenty-five minutes I had fresh blueberry lime jam, and my house smelled amazing!!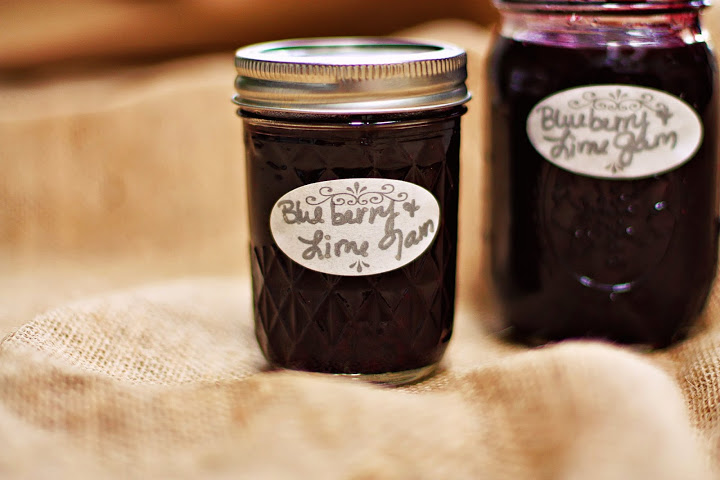 Stay tuned next week for a generous giveaway from Ball Canning. You could win everything you need to make fresh jam and jelly for days!
Blueberry Lime Jam
5 cups fresh blueberries

Juice of 3 limes
Zest of one lime
1/4 cup sugar
7 tsp Stevia
6 tablespoons pectin
Add your blueberries, lime juice, lime zest, and pectin to your jam maker. Press start, and according to package directions, the machine will beep after four minutes. This is when you add your sugar & stevia. Place the cover back on the jam maker and the machine will continue to process everything for about twenty  minutes. Once the timer is off, carefully ladle the hot jam into your canning jars. This jam will last up to 3 weeks in the refrigerator.
Stay tuned next week for a fun giveaway!!
*Ball Canning provided me with all the materials to make this jam, I was not compensated for this post. All opinions are my own.