Cap'n Crunch Marshmallow Treats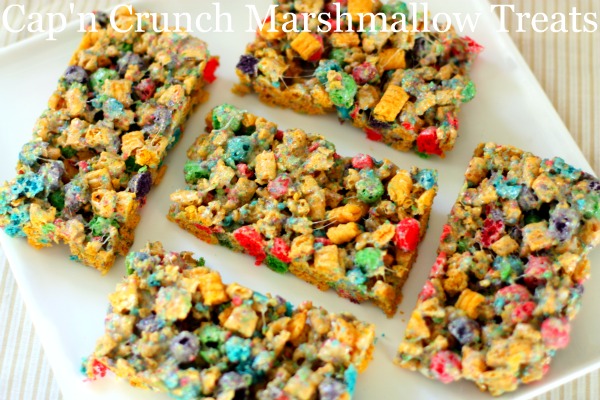 When I get hit by a sugar craving, it hits me hard.  This is what happened when I was flipping through the latest issue of InStyle Magazine.  They featured pastry chef/owner of Momofuku Milk Bar, Christina Tosi, and all her delectable cereal creations.  Her specialty treats include a "compost cookie" which is a mix of salty potato chips, pretzels, and ground coffee, and "crack pie" which is a toasted oat crust with a gooey butter filling.  Next time I'm in NYC you better believe I'm heading to Milk Bar!  After reading her feature, I immediately had to make one of her treats!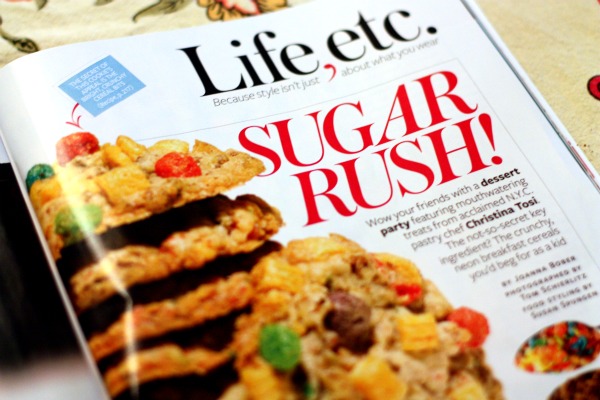 She generously donated a few recipes to the magazine.  These include a Crunch Berry Snack Mix, Cocoa Pebbles Crunch Cake, Fruity Pebbles Crispies, & Captain Crunch Cookies.  She doesn't just use cereal for the mix-ins, she creates crunch mixes with each cereal (think chex mix), and then bakes with them.  If you don't already have this magazine, I encourage you to go buy and just for these recipes.  They are genius!!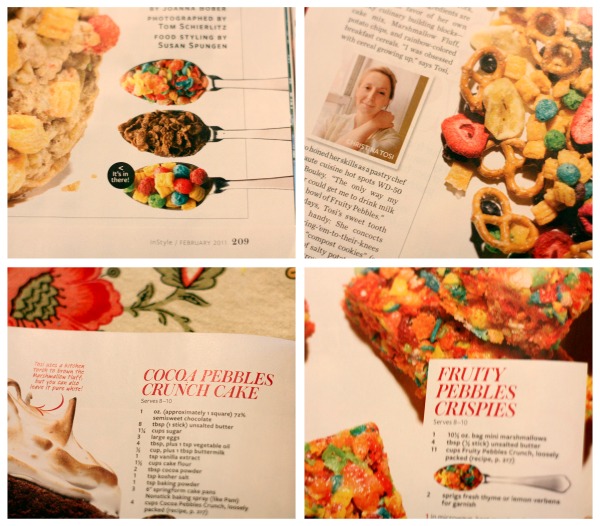 Not having all the ingredients to make the crunch mixes, I made due with what I had.  My only request was that Mr. Weekly Bite purchase his favorite fruity cereal so I can make the treats.  I had no idea what he'd return with.  Much to my surprise, he arrived with Berry Cap'n Crunch, claiming Cap'n Crunch is his all time favorite cereal.
Here's my version of Cap'n Crunch Marshmallow Treats.
First you want to take 6 cups of the cereal and put in a zip-loc bag.  Seal the bag and use a rolling pin to slightly smash the cereal.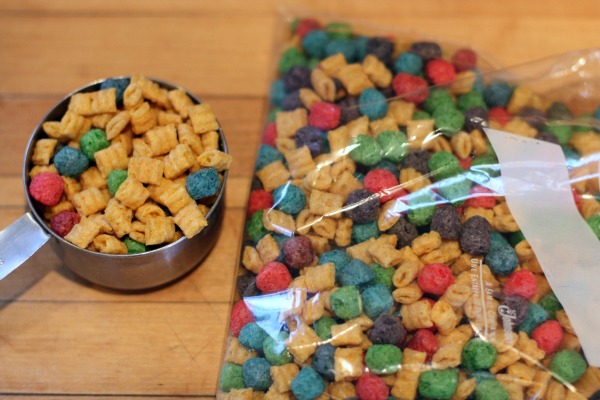 Make sure to leave lots of cereal chunks.  You only want to smash the cereal a few times.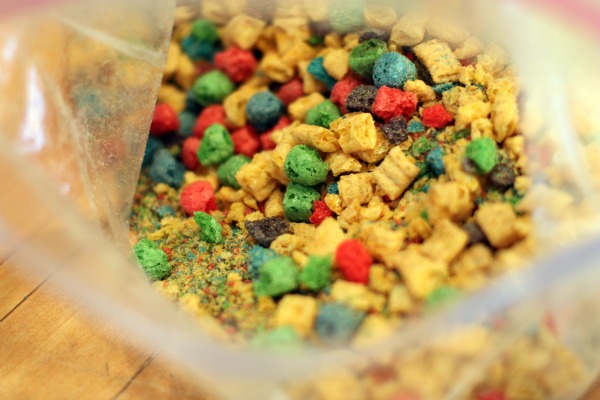 Melt 4.5 tablespoons of butter in a medium sauce pan.  To the butter add one tsp salt and one 10.5 ounce bag mini marshmallows.  Once the marshmallow's are melted, add in your cereal.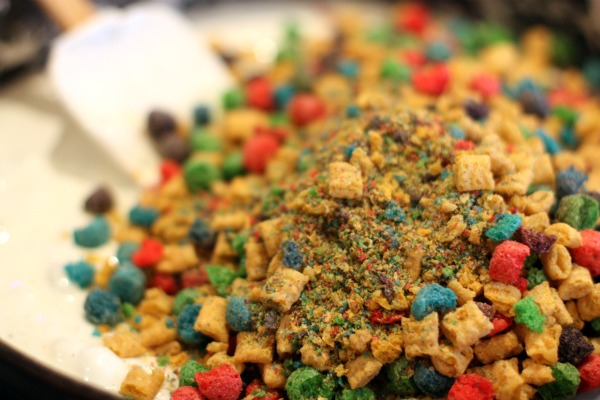 Mix until all the cereal is coated.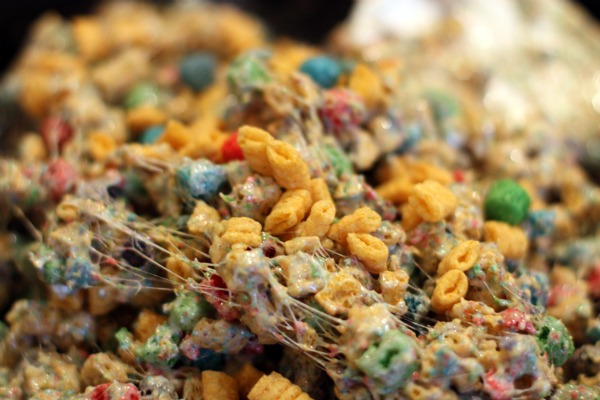 Spray a 13×9 inch pan with non-stick cooking spray.  Press the cereal mixture into the pan and let cool.
Ingredients:
6 cups Cap'n Crunch (which ever flavor you like)
4.5 tablespoons butter
1 10.5 oz bag mini marshmallows
1 tsp salt
Spray a 13×9 inch pan with non-stick cooking spray.  Set aside.  Pour cereal in a large zip-loc bag.  Seal and smash cereal a few times with a rolling pin. In a medium sauce pan, melt butter over medium-low heat.  Add salt to melted butter, stir until salt is dissolved.  Add marshmallows to butter.  Stir until all marshmallows are melted. Remove from heat.  Add in cereal and stir until cereal is completely coated.  Pour cereal mixture into baking pan.  Press down, and let cool completely.  Cut into desired size bars.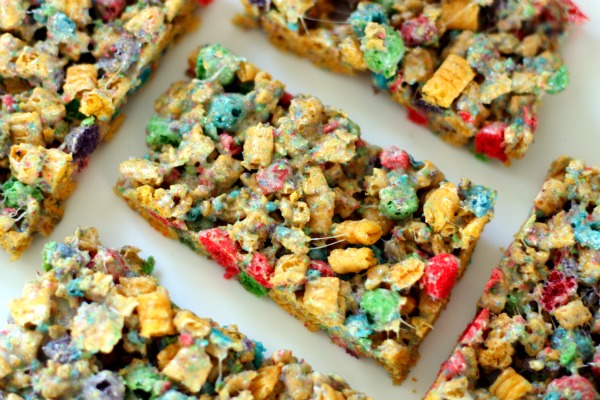 Try really hard not to get a cavity when you eat these 😉