Cheesy Parmesan Chex Mix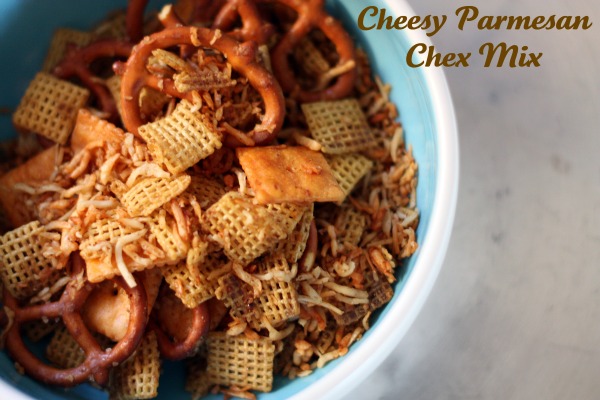 I've been on a home improvement kick lately.  As much as I love my house, there's a couple of rooms that need some final touches.  One, being our guest bedroom.  We have a bed, cute nightstand, cute lamp, a lovely reading chair, a gorgeous armoire, and a comfy area rug.  Only thing missing is accessories.  Sounds easy enough, right? Wrong.  In the past few day's I've managed to purchase and return 3 different sets of bedding. Either nothing looks right or I'm being way too picky.  Mr. Weekly Bite thinks its the latter. The people that work the customer service desk at Home Goods know me & M by name now.
Amidst my decorating frustrations, I managed to satisfy a salty craving by whipping up some Cheesy Parmesan Chex Mix.  Chex Mix is one of those snacks I love, but always forget about.  There's something about that salty crunch that's addicting.
There's also something about chex mix that reminds me of either college parties or bar food.  You know those bars that have little bowls of chex mix on the tables?
Anyways, this is one of the easiest recipes out there.  This salty crunchy snack can be yours in 6 easy steps…
Step 1: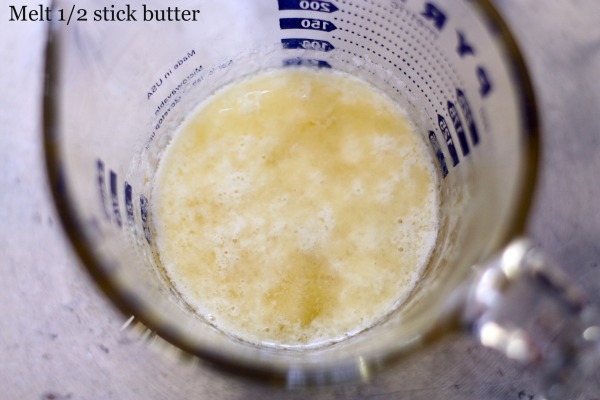 Step 2: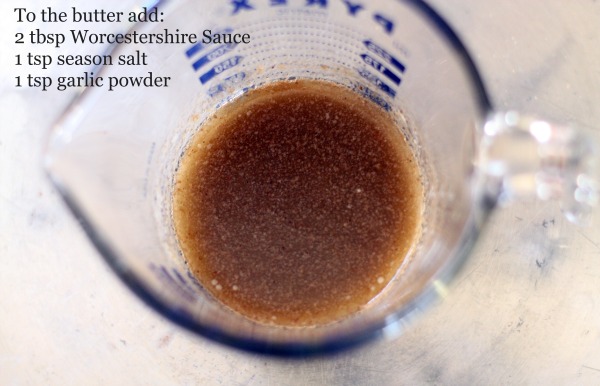 Step 3: In a large bowl, combine: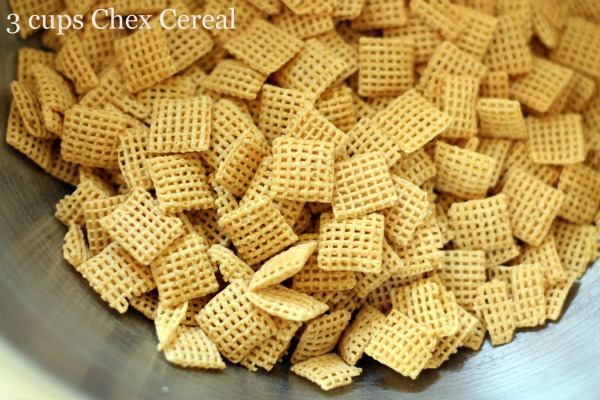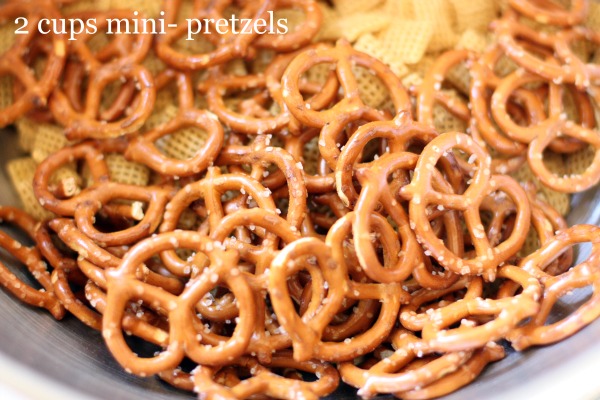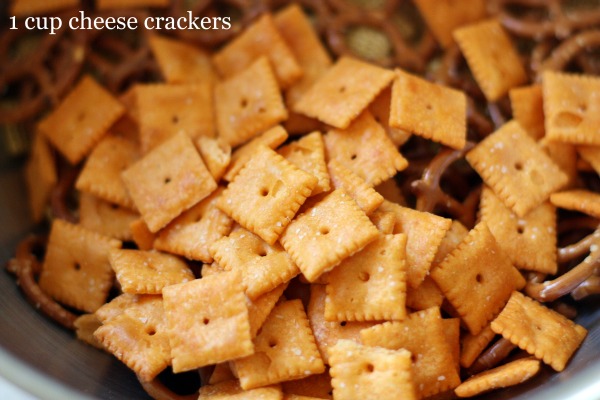 I used Cheeze-Its because they're Mr. Weekly Bite's favorite 🙂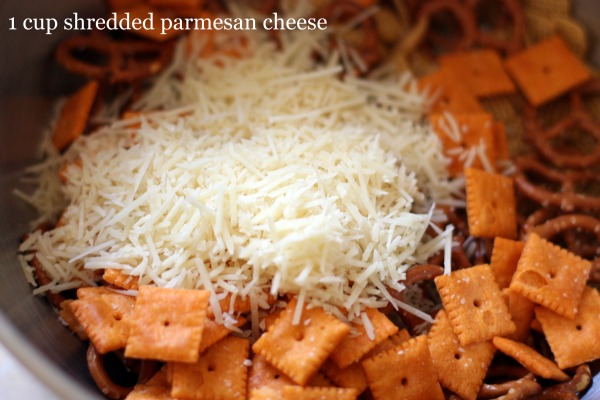 Step 5: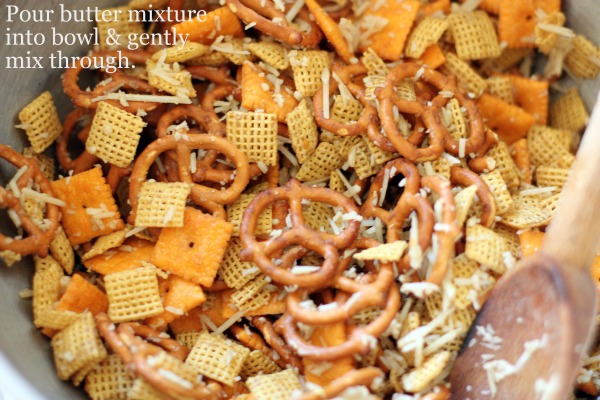 Step 6: Spread mixture evenly onto a large ungreased baking sheet.  Bake at 325 degrees for 15 minutes.  Stir mixture every 5 minutes while baking.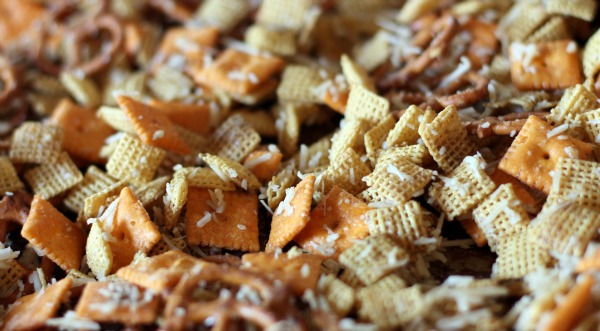 Remove from oven and let cool completely on baking sheet.  Store in an airtight container & enjoy 🙂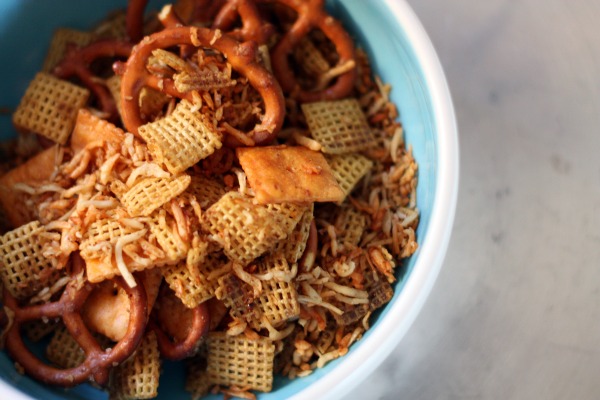 Major Warning!  This stuff is highly addicitive… Enjoy with caution.
Have a great weekend 🙂