Chickpea & Couscous Salad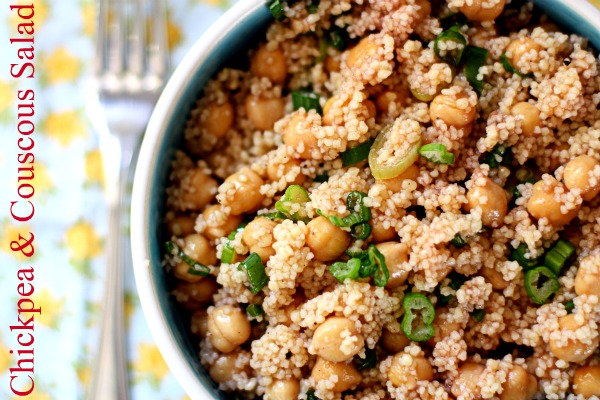 Hi There! I've got another great salad recipe for you today. This one is simple & tasty 🙂
A couple of days ago I talked about my favorite lunch. That included a turkey sandwich and some sort of salad. The first salad I featured was my Easy Broccoli Pasta Salad. Now its time for the second feature salad. Chickpea & Couscous Salad. This fiber rich salad comes together in about 10 fast minutes.
Here's how to make it:
Step 1: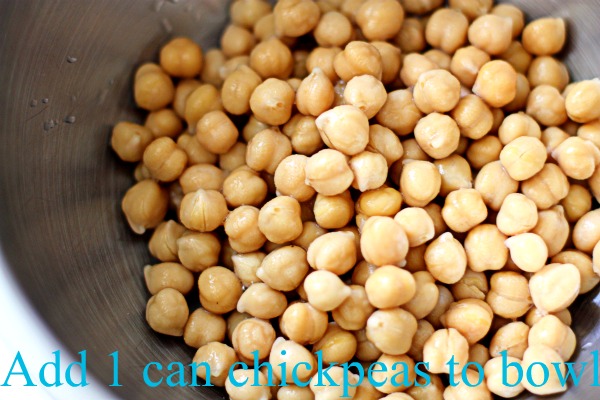 Make sure to drain and rinse the chickpeas first.
Step 2: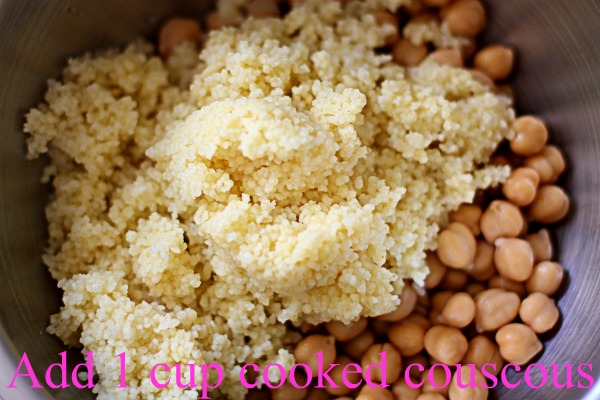 Step 3: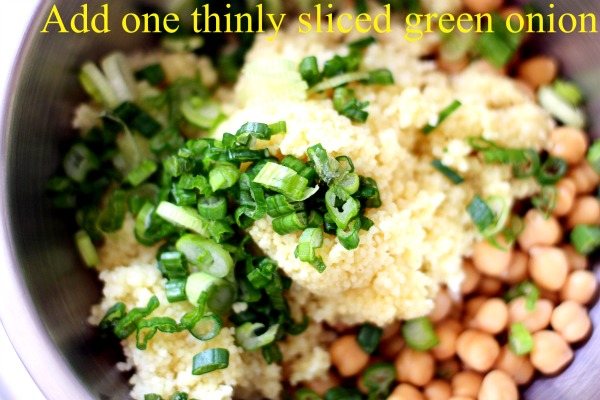 Chopped chives also works great as a replacement for the onions.
Step 4: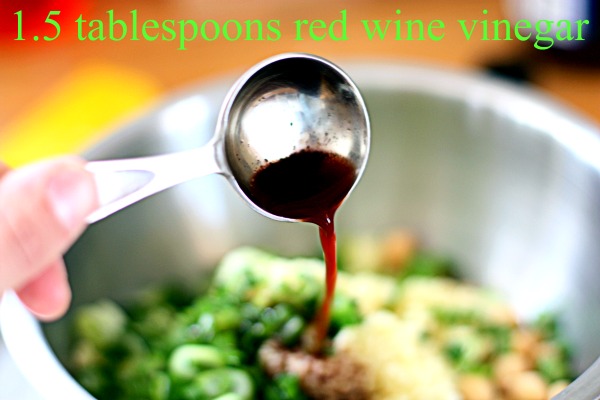 Step 5: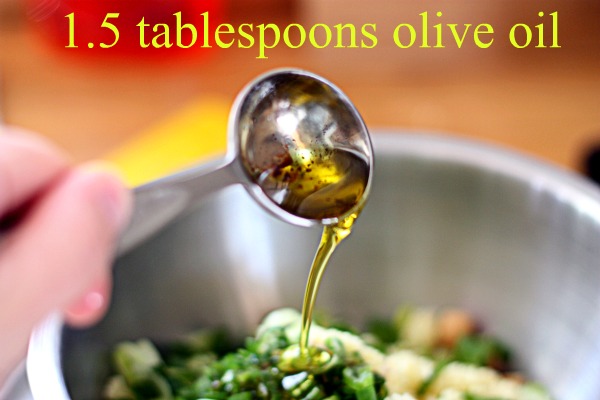 Step 6: Mix everything together and serve!
Ingredients:
1 14oz can chickpeas (drained & rinsed)
1 cup cooked couscous
1 green onion (thinly sliced)
1.5 tablespoons red wine vinegar
1.5 tablespoons olive oil
salt & pepper to taste
Combine all ingredients together in a bowl & serve. Salad can be served chilled or at room temperature.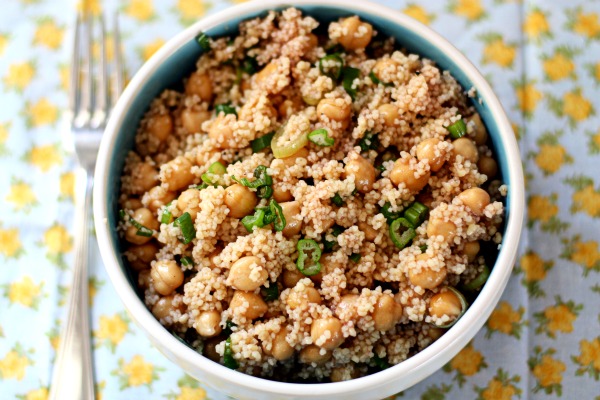 That's it!
Nice and easy!
The other way I like to eat to this is plopped on top a pile of greens. Its delicious 🙂
P.S. Rumor has it temps are suppose to be in the upper 70's today! If you're in the DC area (or the east coast) spend as much time outside as possible. That's my plan 🙂
Have a great weekend!