Chocolate Caramel Crisp Bars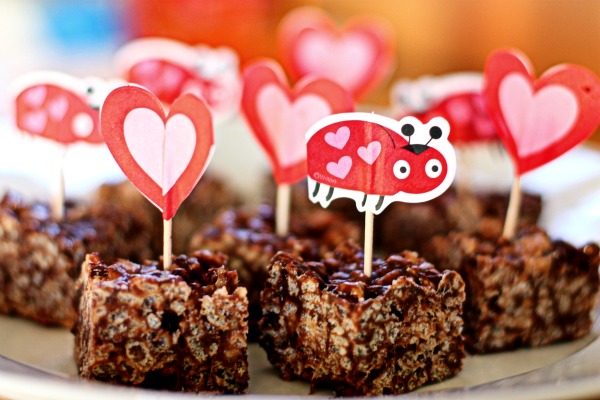 My cravings are in full force and they all over the map. From Chili Spiced Mango to Sweet Tart Lollipops, to having an intense craving for a cheeseburger at 9 o-clock at night. And that's after eating three full meals that day + snacks.
That's where these bars come in. The craving of the moment was Rolo's. That's what happens when you mindlessly wander to the Valentine Candy section at Target…
And just so you know, these taste like Twix bars all wrapped in a crispy little package.
These are fun, easy, and delicious. Bonus is there's no baking required 🙂
Here's how to make these tasty little treats…
First you want to melt the butter and marshmallows.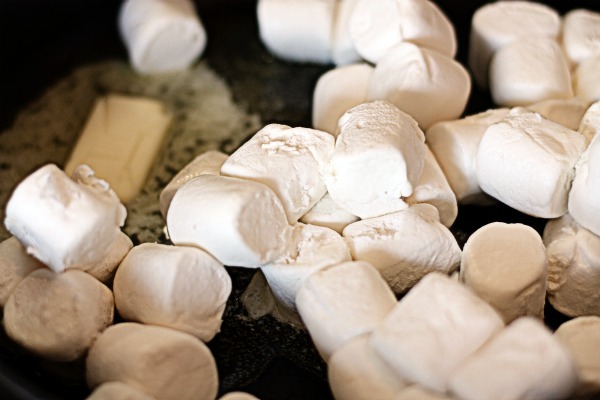 Once the marshmallows are melted, you want to add the secret ingredient…
Rolos…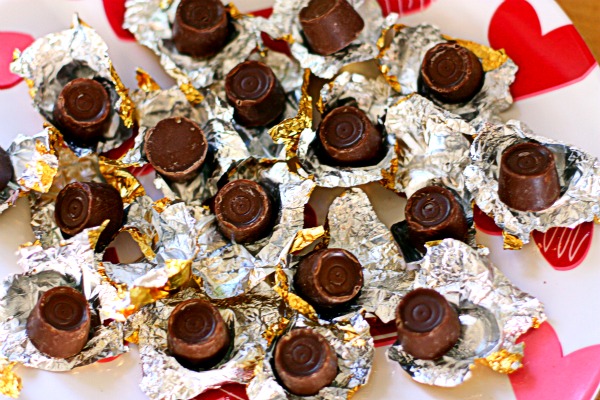 Add them to the melty marshmallows and stir until completely melted and mixed through.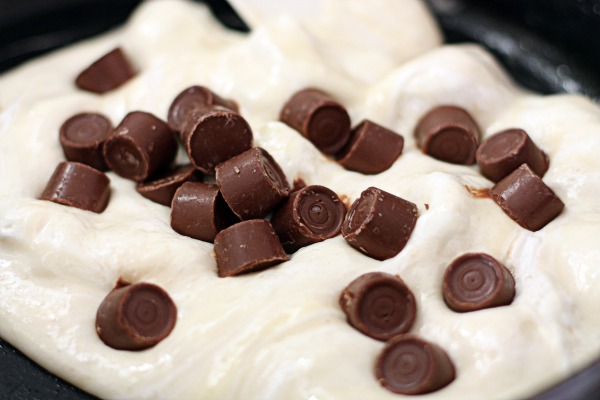 The mixture will be gooey, but that's a good thing 🙂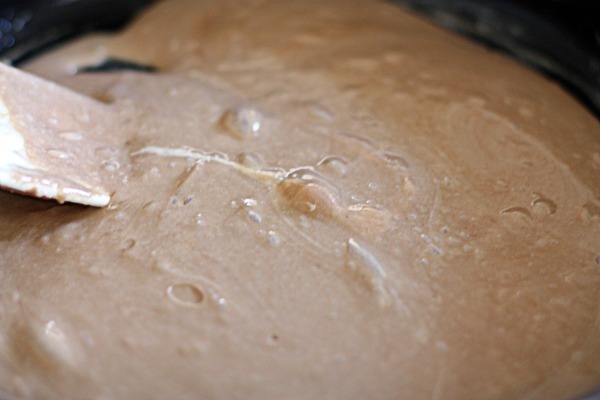 To the caramel marshmallow mixture, add some rice crispies and semi sweet chocolate chips.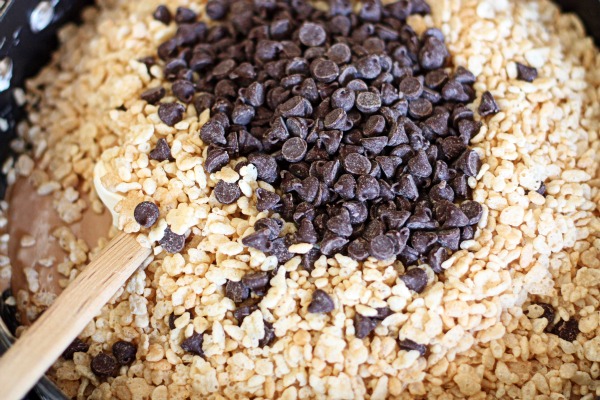 Remove from heat and gently fold mixture until everything is mixed through.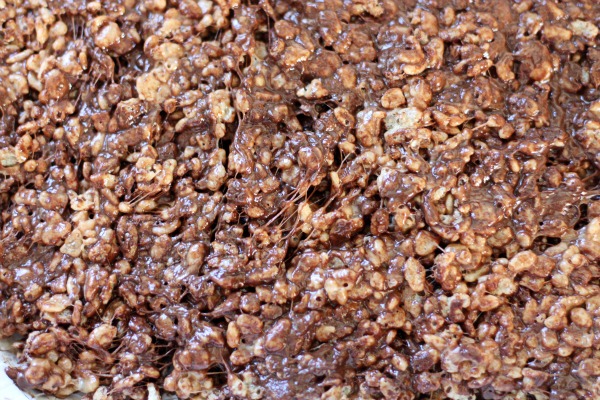 Ingredients:
5 tablespoons butter
1 10 oz bag marshmallows
17 Rolo's
5 cups rice crispy's
1 cup semi-sweet chocolate chips
Spray a 13×9 pan with non-stick cooking spray.
In a large saucepan, melt butter over med-low heat. Add marshmallows to butter. Stir until completely melted. Add the Rolo's to the marshmallows. Stir until completely melted. Remove mixture from heat. Add in rice crispy's and chocolate chips. Fold in until completely mixed through.
Spread mixture onto pan. Press mixture until evenly distributed. Let cool for 45-60 minutes. Cut into desired size bars and add your favorite Valentine touch.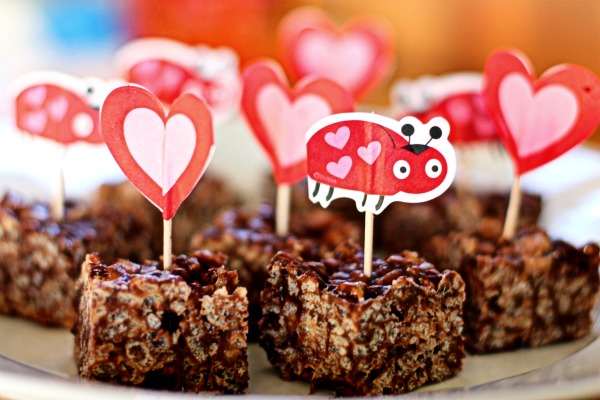 So cute & delicious 🙂