Creamy Potato Soup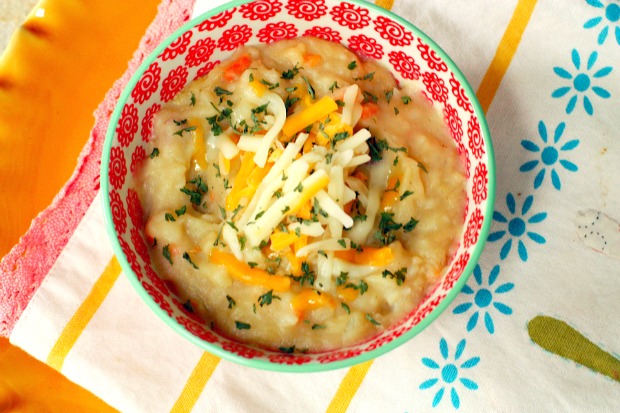 Wow, it's been almost a week since my last post. I wish I had some sort of incredible excuse like I was traveling Europe or something, but sadly I was not. My life has been very busy with the kiddos.
The older M gets, the more her little schedule fills up. This means I've been running around all over town, all while toting my 3-month-old with us. With the holidays rapidly approaching, life will be even busier. This got me thinking about Thanksgiving.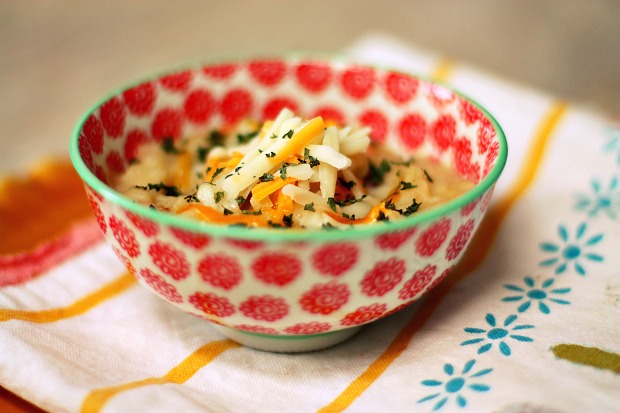 I will be cooking for my family this year and with my increasingly busy schedule, I need to efficiently utilize our turkey day leftovers. This creamy potato soup is the perfect way to use those leftover mashed potatoes. Plus, it also makes for a quick and easy meal by saving the step of cooking those potatoes 🙂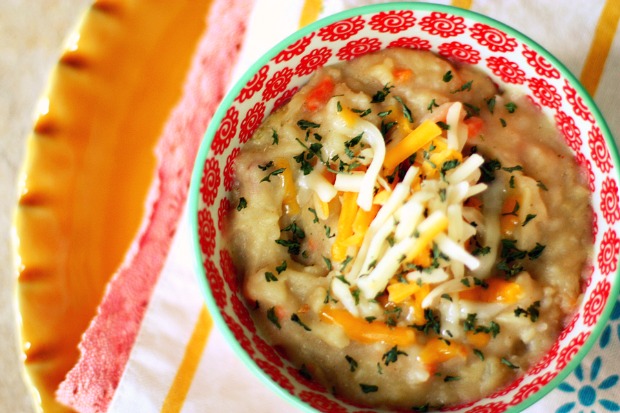 Creamy Potato Soup (loosely adapted from Allrecipes)
3 slices smoked bacon (finely chopped)
1 onion, chopped
1/2 cup chopped celery
1/4 cup chopped carrots
1 tsp garlic powder
2 tablespoons chopped fresh parsley
4 tablespoons all-purpose flour
2.5 cups chicken broth
1 1/2 cups 2% milk
2 cups mashed potatoes
1 tablespoon Worcestershire sauce
3/4 teaspoon celery seed
1/2 teaspoon seasoning salt
2 tablespoons dry white wine
salt & pepper to taste
Directions
In a large stock pot, saute bacon until cooked through. Adds onion, celery, carrots, garlic and parsley and cook in the bacon fat until tender. Sprinkle in flour and cook, stirring for 2 minutes. Add broth slowly, stirring as you add.
Add milk, potatoes, Worcestershire sauce, celery seed, thyme, seasoning salt, and dry white wine. Allow to simmer and thicken, stirring frequently, about 20 minutes. If soup is too thick, add a little more milk until you get your desired consistency. Garnish with cheddar cheese and serve warm.