Date Banana Oat Breakfast Smoothie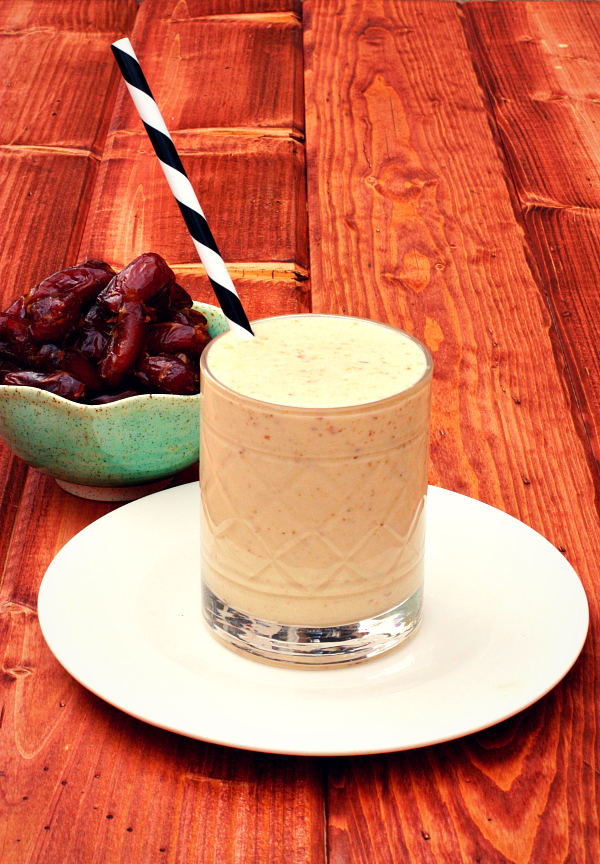 This smoothie has become one of my new favorite breakfast meals. I love the combo of the banana, dates, and oats. There's something about the combo of dates and oats. It kind of reminds me of a cookie with lots of texture. Another bonus? It's healthy, and keeps me energized and satisfied for hours.
I have to warn you, the texture is different. It all depends on the type of blender you have. I own a regular high speed blender (no vitamix yet). It blends everything up nicely, but there is texture from the dates. Little tiny pieces of dates (which I happen to love). If you have a vitamix, or similar vitamix quality blender, then it will most likely make a smoothie that is creamy and smooth (which I think would be absolutely delicious as well!).
This smoothie is a win win.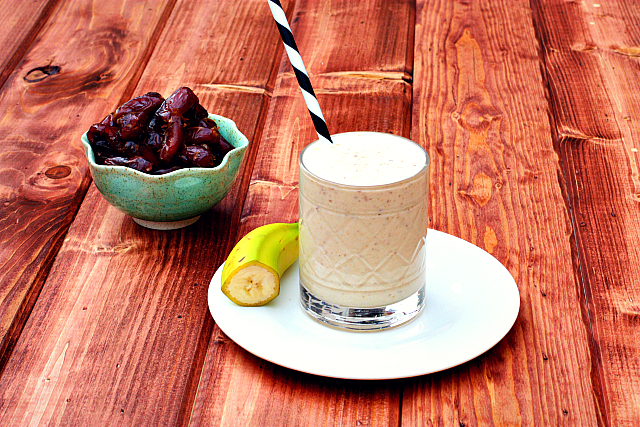 Date Banana Oat Breakfast Smoothie (serves 1)
1 banana, chopped up

5 dates
1/4 cup raw oats
1/2 cup almond milk
1/2 cup ice
Combine ingredients in blender. Blend at high speed until ingredients are smooth.
Enjoy 🙂 !